7 most common challenges faced by local ISPs & how Splynx helps to solve them
Running a local ISP business comes with its own set of challenges. From managing workflows to satisfying ever-changing customers' demands, the list of struggles seems endless. In this article, we will explore the 7 common challenges that our clients experienced before switching to Splynx and delve into how our solution, designed specifically for WISPs, offered an effective way to overcome these obstacles.
1. Manual processes and rising operational costs with multiple platforms
In the quest to save costs, many ISPs initially turn to multiple open-source solutions to manage their operations. While this approach may seem cost-effective at first, it often leads to overcomplicated workflows and manual work, ultimately hindering efficiency and growth. These ISPs find themselves dealing with a lack of integrations, limited support options, and the burdensome task of manually entering data across multiple different platforms. Moreover, at least 1 highly qualified engineer is required to maintain everything. Otherwise, you will have to do it yourself, spending a lot of time valuable time on various technical tasks.
Splynx serves as a comprehensive and integrated solution, combining essential functionalities such as ticketing, billing, sales, customer & network management, and more within a single platform. This consolidation significantly enhances operational efficiency and reduces the risk of breakdowns caused by disjointed systems.
By centralizing key processes, Splynx minimizes duplication of efforts and saves valuable time for local ISPs. Instead of navigating through multiple platforms, your staff can access all relevant information and perform necessary tasks within the unified interface. This approach not only improves productivity but also reduces the likelihood of errors that can occur when manually transferring data between different systems.
As your business expands its subscriber base, the ability to seamlessly integrate new functionalities or services becomes crucial. Splynx's robust ecosystem supports various integrations, systems, and payment gateways.
Why pay more?
Alongside all Splynx features and automations ISPs save up to 50% of recurring costs spent on software. We operate on a subscription-based model, building long-term partnerships with our clients. By choosing Splynx you will access a solution that always meets the market demand. With an internal team of 30+ developers, who are constantly working on improving the product, you can have confidence that over time Splynx isn't going to become a stale system.
In our article "Decoding ISP Software: Choosing the Right Solution for Your Business Growth" we explored the pros and cons of different ISP billing and network management software options to help you determine the best choice for you. Check it out on our website!
With Splynx, we could have a more reliable and efficient network management tool. We are very pleased with the interface that provides all the information to help our customers in case of an outage. We are not wasting time anymore looking via 3 or 4 different tools. Everything is provided in the same place.
Read the full SWDconnect success story on our website about how the usage of multiple open-source software limits the ability to effectively cater to customers and accelerate ISP business growth.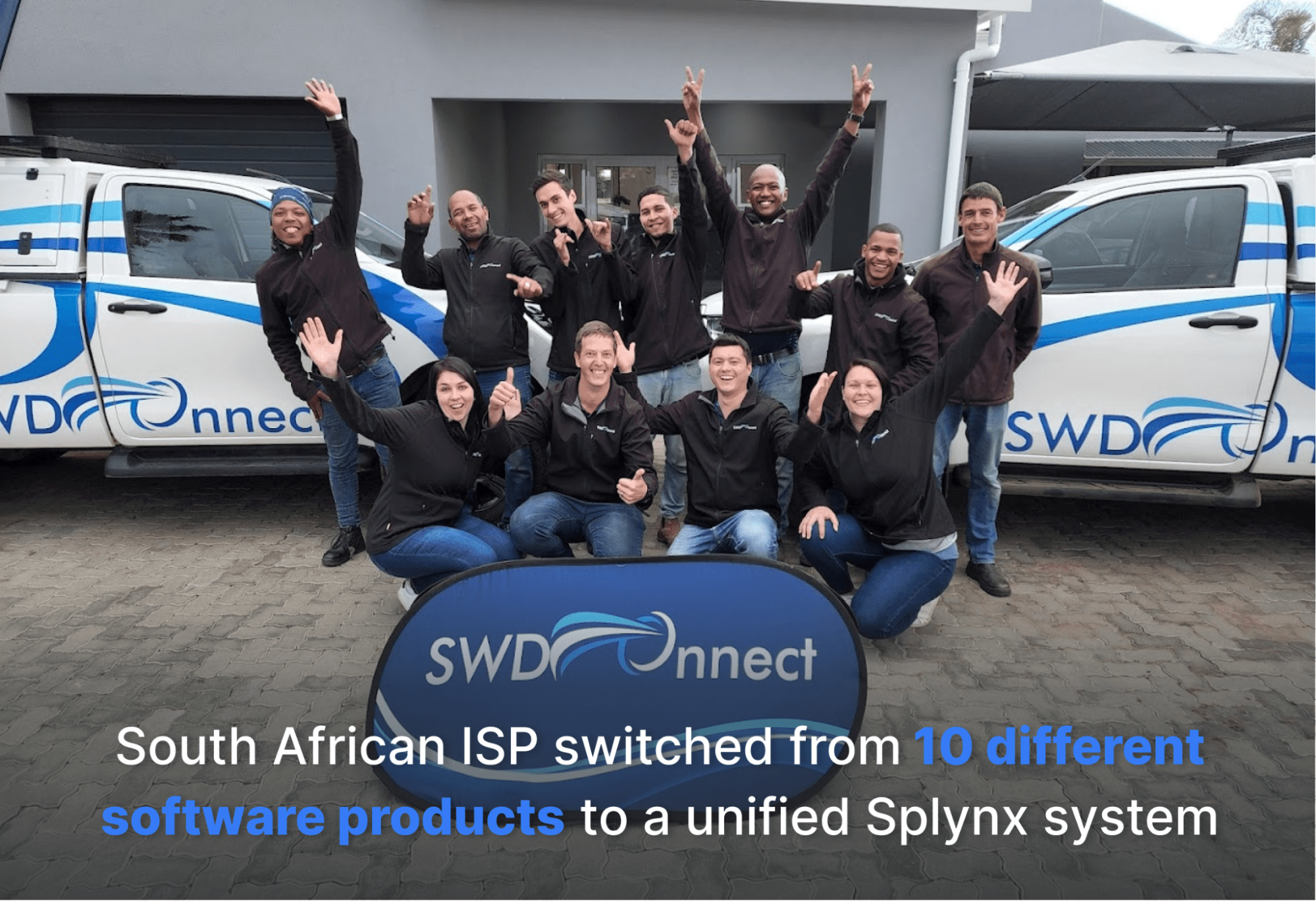 2. Revenue loss from non-paying customers
One of the recurring challenges faced by ISPs is the loss of income from clients who have not paid for the services they have enjoyed. This issue often arises when ISPs rely on manual methods to lock non-paying customers, creating bottlenecks in their operations. It can take up to a week to complete the end-of-month billing since invoices often do not add up. This not only limits revenue collection but also introduces inefficiencies into the billing workflow since the WISP team has to double-check practically everything to confirm that the bills were proper. As non-payment becomes a growing concern, providers are seeking solutions to streamline the process and minimize revenue loss.
One key feature of Splynx is the ability to automate service suspensions for non-paying customers. Instead of manually identifying and disconnecting non-payers, Splynx automates the process based on predefined criteria and billing cycles. This not only saves valuable time for ISPs but also ensures consistent enforcement of payment policies, encouraging customers to fulfill their financial obligations.
Furthermore, Splynx's comprehensive billing functionalities enable ISPs to generate accurate and transparent invoices. By automating billing calculations connected with customer base Splynx minimizes the risk of billing errors and disputes. This not only enhances customer trust but also facilitates smoother payment processes, reducing delays in revenue collection.
The billing process automation was magical. Game changer. Payment integration, disconnection, and reconnection. We cut down on losses from clients who had not paid bills but enjoyed the service till manual disconnection was done. 2 am "I have paid, reconnect me" calls ended. We forgot about manual payment reconciliation, manual disconnection, and reconnection and we focused on onboarding more and more customers.
By addressing revenue loss from non-paying customers, Splynx helps ISPs optimize their operations. The automated processes provided by Splynx free up valuable resources and enable ISPs to focus on revenue-generating activities rather than manual collection efforts. This improved operational efficiency contributes to overall financial stability and business growth.
Read the full Raajjé Online success story about how the Splynx billing system has become the "brain" of all operations that they are running.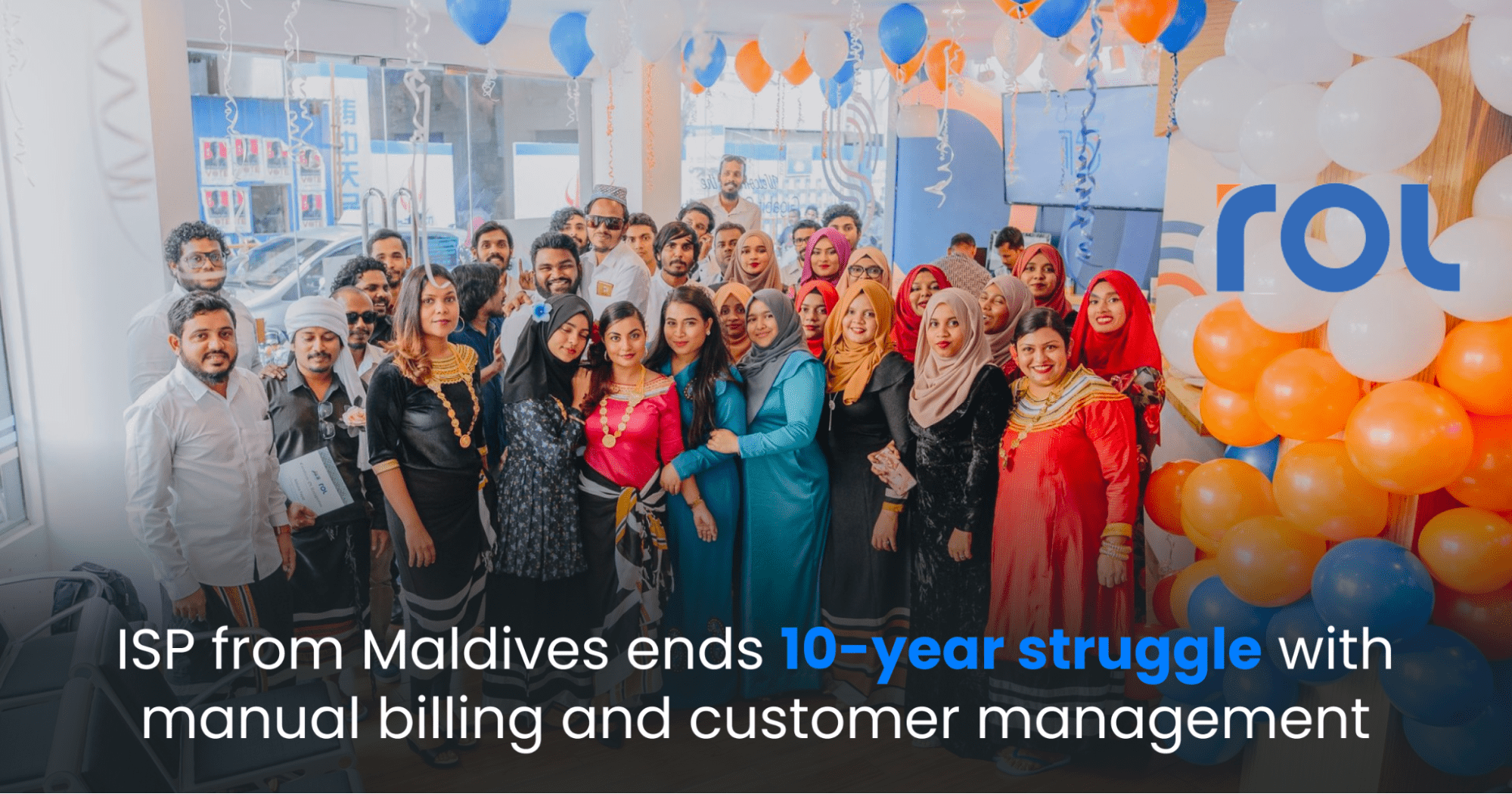 3. Complex customer onboarding
One of the significant challenges faced by local ISPs is the complexity of customer onboarding processes. Traditional methods of onboarding customers can be time-consuming, resource-intensive, and prone to errors, resulting in increased churn rates. The cumbersome nature of manual provisioning and configuration can lead to customer dissatisfaction and hinder the growth of your business.
After your lead has agreed to the quote, a simple click of a button in Splynx enables you to seamlessly transition it into a customer. This facilitates the immediate generation of the invoice using the quoted amount and the inclusion of the active service plan for the customer. Splynx CRM is also connected with Ticketing and Scheduling features. Once customers agree to proceed with your services, you can instantly create a corresponding task and ticket directly on the customer's profile.
Auto-provisioning, including the implementation of Splynx TR-069, significantly simplifies the Wi-Fi installation process for both ISPs and their customers. With automated configuration, ISPs can remotely configure and manage customer premises equipment (CPE) devices without the need for manual intervention. This eliminates the complexities and challenges associated with manual provisioning and reduces the operational costs of new installations.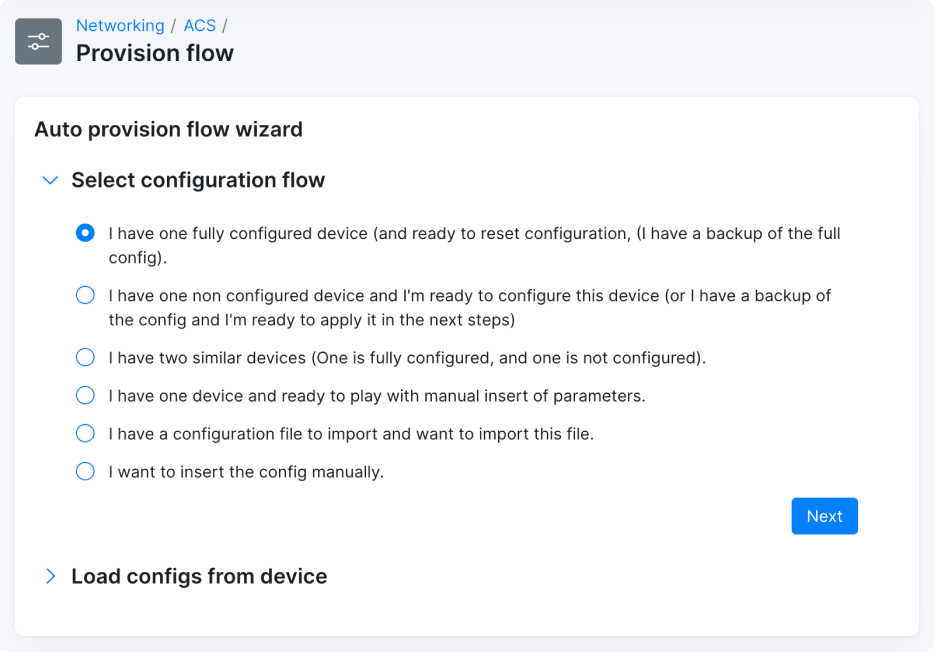 When utilizing Splynx's auto-provisioning features, technicians can swiftly install and activate new customer connections using predefined templates and settings. This streamlined approach minimizes the chances of errors or misconfigurations during the onboarding process. For instance, technicians can automatically push essential information, such as the PPPoE login and password, along with the Wi-Fi SSID and password, to the CPE device during its first connection. By automating these configurations, ISPs can ensure a smooth and efficient activation of services for their customers.
Read the full article on our website about How ISPs can improve customer experience with Splynx TR-069 ACS.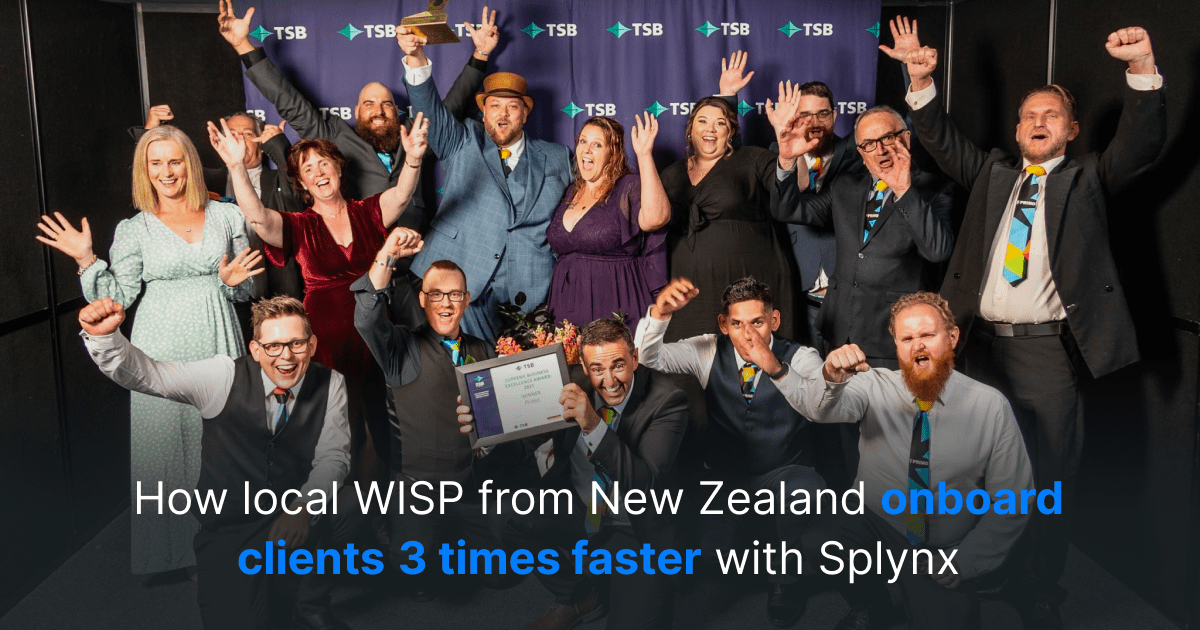 Here's the full success story of Primo Wireless having to work across multiple systems before switching to Splynx to cover all workflows like customer sign-ups, job scheduling, installations, ticketing, etc.
4. Poor support and ticketing
Splynx offers an intuitive and easy-to-use ticketing system that simplifies the entire support request process. With its user-friendly interface, ISPs can efficiently handle and manage support requests, minimizing response times and ensuring higher customer satisfaction rates. By automating and centralizing ticketing management, Splynx eliminates the complexities and bottlenecks that arise from manual and multi-step processes.
Designed with a focus on delivering a smooth and intuitive experience, our Customer Portal empowers your subscribers by putting control directly in their hands. Within the portal, customers can conveniently access and review their account details through an informative dashboard. This includes the ability to effortlessly monitor their data usage if you offer tariff plans with usage limits, allowing them to stay informed and easily purchase additional traffic whenever necessary.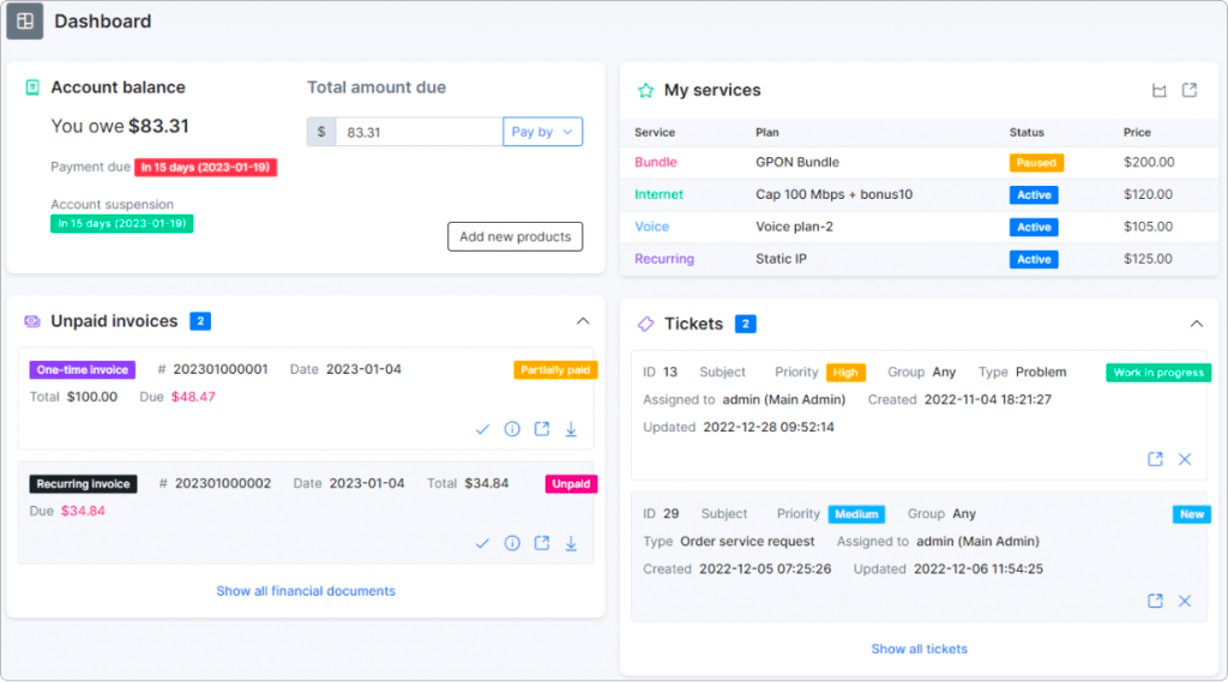 Approximately 70% of users prefer resolving their issues independently before reaching out to customer support. This highlights the importance of offering self-management options, which not only lowers operational costs but also improves customer satisfaction and boosts retention rates. Read the full article on our website about Shift towards user self-care and how to leverage Splynx Customer Portal & TR-069 ACS.
Lack of support from the solution provider
At Splynx we understand that manual and multi-step ticketing processes can be a drain on resources and a significant source of customer dissatisfaction. Since we use our system for supporting our clients, we are constantly working on improving it. Most ISPs choose to work with us because they value a partner that provides high-quality support in such a timely manner.
I wanted to give a shoutout to Splynx. I had a critical VM host fail over the weekend. Not only was restoring from backup simple as can be (on a fresh install), but the few issues I did experience, Splynx responded to my tickets and solved within 15 minutes of opening tickets, on a weekend. This is exactly what I need (and expect) in a partner!
Many of our customers before switching to Splynx have experienced limited or poor support from previous solutions, which resulted in delays, inefficiencies, and frustrated end users. On the other hand, our professional support team gives our customers peace of mind in case something happens and their problem will be solved ASAP. 85% of all our tickets are answered in under 60 min.
5. Sales and managing leads
Many ISPs struggle with manual lead management processes, inefficient sales tracking, and the lack of a centralized system to streamline customer interactions. However, Splynx CRM provides a range of features that empower ISPs to effectively manage leads and sales activities.
With profile management capabilities, ISPs can easily update user information, change account passwords, and review uploaded documents. This streamlines the process of capturing and maintaining accurate customer data, ensuring that sales teams have up-to-date and relevant information at their fingertips.
In the pursuit of delivering exceptional customer experiences, effective and streamlined communication between ISPs and their clients is crucial. This is precisely where the integration of 3CX with Splynx CRM can have a notable impact. By enabling calls to be made directly from the Splynx platform, storing call recordings, linking calls to existing tickets, and providing access to comprehensive customer information, this integration enhances the overall communication process. The result is faster, more efficient, and personalized interactions that contribute to an improved customer experience. Read the full article on our website about Improving Customer Communication with 3CX and Splynx CRM.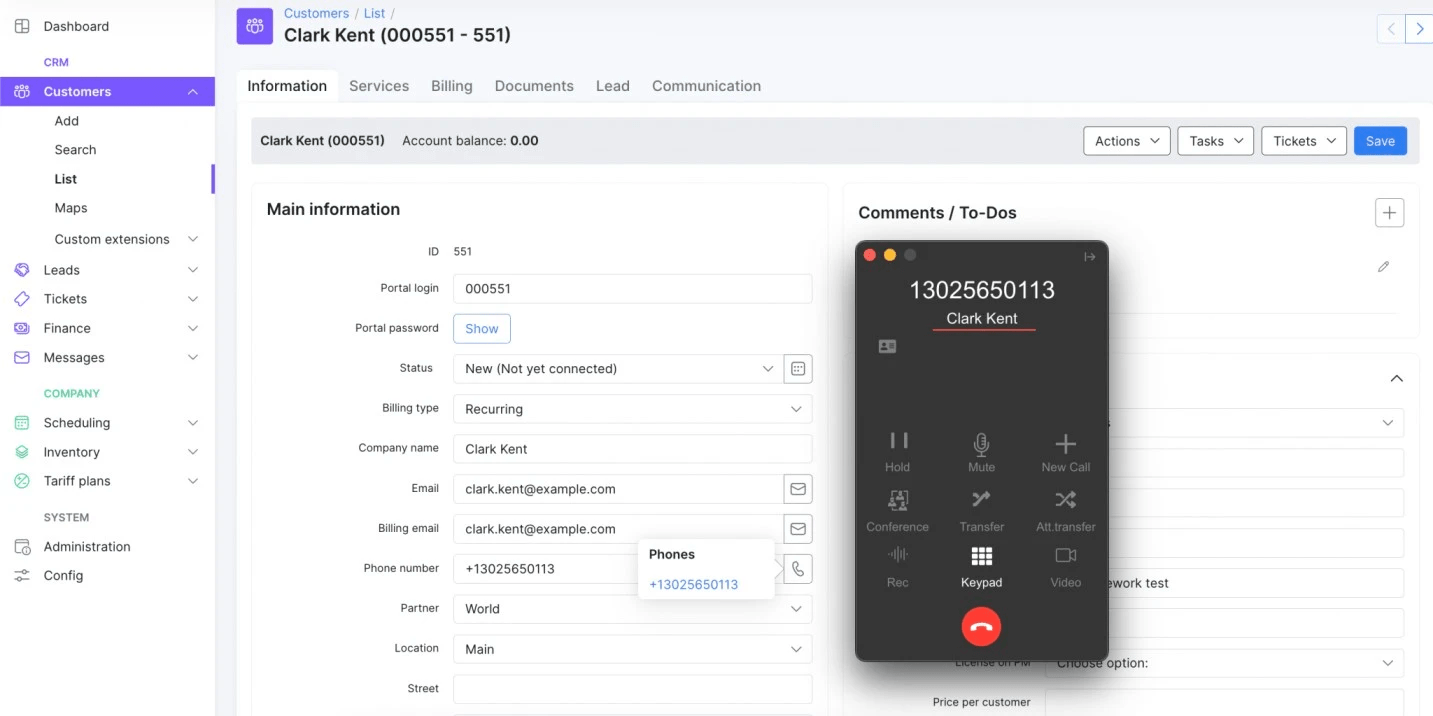 Furthermore, Splynx CRM provides valuable statistics that offer insights into internet usage and VoIP service statistics. ISPs can easily track and analyze data related to customer usage patterns, helping them make informed decisions regarding service offerings and optimizing sales strategies.
Real case: Prior to adopting Splynx, Spencer, the CEO of BluBroadband, faced challenges in managing scattered new leads within email messages, lacking a proper CRM system. Additionally, on-site visits left him without crucial information on customers' requested services. However, Splynx revolutionized their approach by implementing an automated workflow, seamlessly transitioning potential customers into leads, creating tasks, and sending timely text message notifications.
This streamlined process enabled the BluBroadband team to enhance customer communication, conduct site surveys promptly, and provide progress updates within days instead of weeks. As of now, they attract plenty of new customers seeking automated solutions and a hassle-free experience with their service provider.
Read the full BluBroadband success story on our website.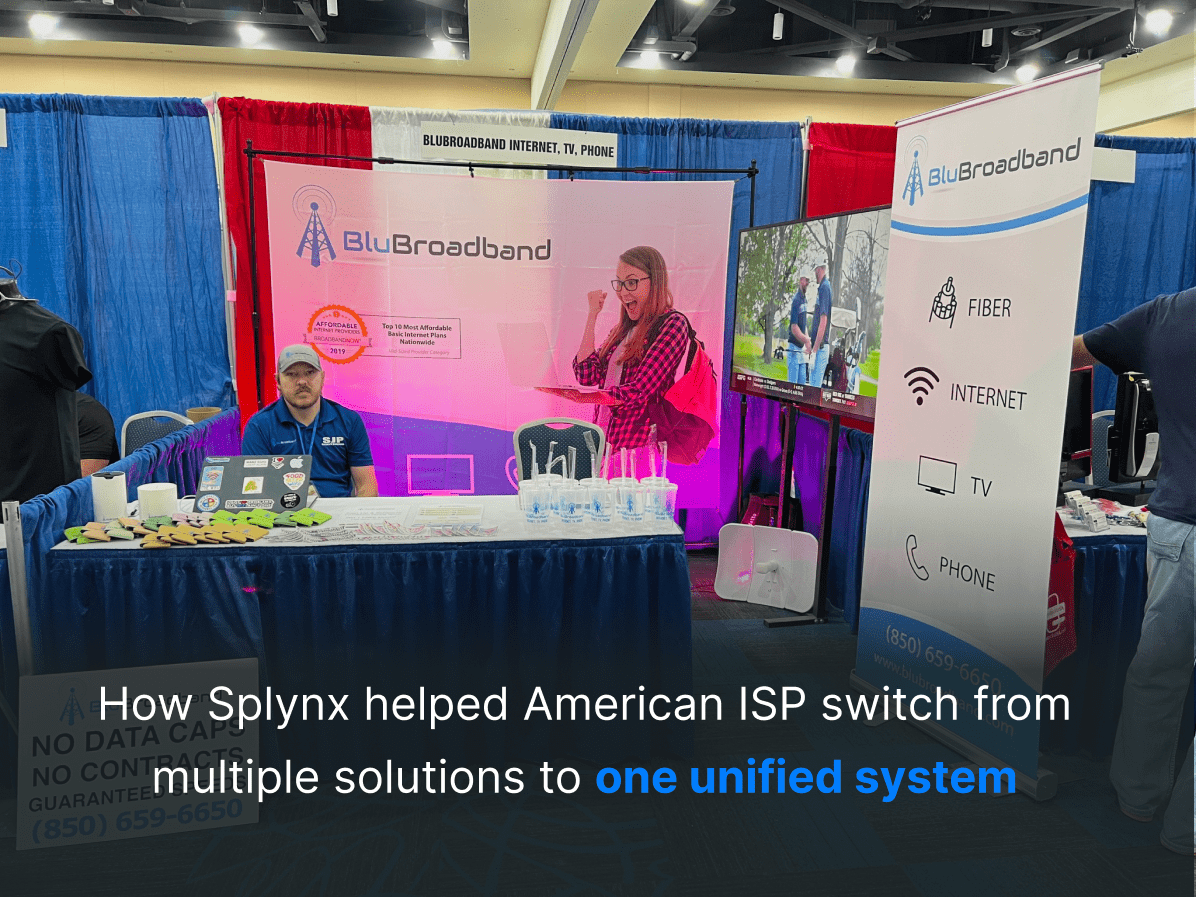 6. Inventory management
Efficient inventory management is a crucial aspect of running a successful ISP business. However, many ISPs face challenges in effectively tracking, managing, and optimizing their inventory. These hurdles include manual data entry, time-consuming inventory audits, stockouts, and difficulties in reconciling physical and digital inventory records. Fortunately, Splynx provides a robust solution to address these inventory management challenges, enabling ISPs to streamline their operations and achieve greater efficiency.
With Splynx's inventory management capabilities, ISPs can automate and centralize their inventory processes, significantly reducing manual work and improving accuracy. By utilizing features such as barcode scanning, automated stock tracking, and real-time inventory updates, ISPs can maintain an accurate and up-to-date inventory record without the need for extensive manual data entry. This not only saves time but also minimizes errors and ensures that inventory information is readily available for decision-making.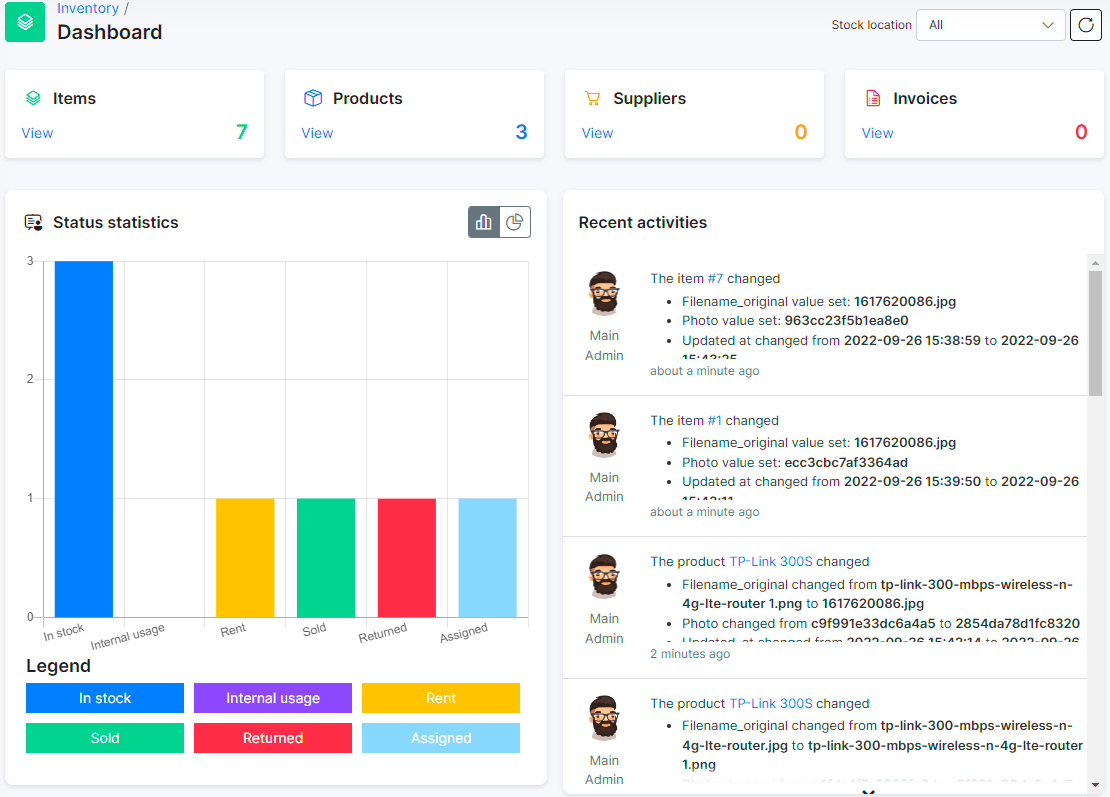 Splynx also offers functionalities to optimize stock control, including setting up stock alerts and automated replenishment orders. With customizable stock threshold settings, ISPs can receive notifications when stock levels reach a specified threshold, allowing them to proactively manage inventory and avoid stockouts.
Read the full article on our website about Inventory management in Splynx.
7. Bandwidth control
As the demand for high-speed internet continues to rise, ISPs often struggle to allocate bandwidth effectively among their subscribers. This can result in network congestion, slow internet speeds, and customer dissatisfaction. Additionally, ISPs may encounter difficulties in enforcing fair usage policies, leading to unfair distribution of bandwidth and potential revenue loss. However, Splynx offers a comprehensive solution to address these bandwidth control challenges, empowering ISPs to optimize network performance and deliver a better user experience.
In Splynx, ISPs can customize FUP settings to define customer speeds based on the amount of traffic consumed per month, week, or even per day. Additionally, ISPs can set up individualized speed limits for different time periods, such as boosting speeds during off-peak hours or reducing traffic during weekends.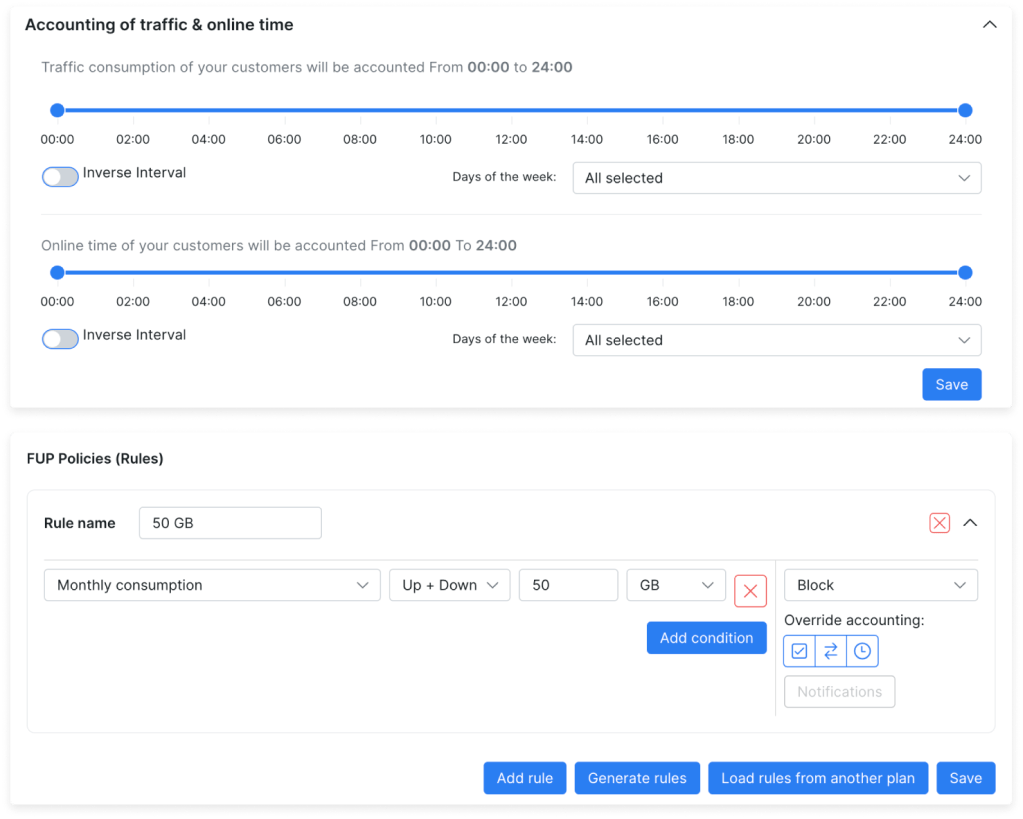 With Splynx's CAP configuration, ISPs can set monthly limits for internet plans based on download, upload, or bidirectional usage. This empowers ISPs to tailor data plans according to customer needs, ensuring fair usage and preventing excessive data consumption. Moreover, ISPs can implement Top-Up plans automatically or manually, offering customers additional data allowances at defined prices and validity periods. This flexibility allows ISPs to cater to diverse customer needs and monetize additional services effectively.
Read the full article on our website about Bandwidth management in Splynx.
Conclusion
Splynx emerges as a game-changer for local ISPs, revolutionizing their operations, optimizing efficiency, and delivering exceptional customer experiences. With robust features and continuous development, Splynx empowers 850+ ISPs worldwide to thrive in the competitive market and achieve sustainable business growth.
Ready to experience how Splynx can transform your ISP business? Book a free demo now!