Survival guide for local ISPs in the Starlink Era
As the digital landscape continues to evolve, local Internet Service Providers find themselves facing unprecedented challenges, with SpaceX's Starlink emerging as a formidable competitor. In this comprehensive guide, we will navigate through the intricate terrain of competing in the age of Starlink. From understanding the dynamics of new challenges to crafting strategies for local ISPs to stay competitive, we explore every facet of this transformative era.
Chapter 1: Navigating the Starlink Challenge
Elon Musk has an ambitious plan to deploy approximately 42,000 Starlink satellites into orbit to provide global internet coverage. As of now, they've successfully launched over 4,000 satellites and are on track to reach 12,000 by December 2023. In the coming year, Starlink aims to double its revenue to $8 billion by expanding its services.
Starlink's internet services are currently available in 40 countries, spanning regions like Canada, the United States, Australia, Europe, and parts of South America. At present, they offer a range of five service options, catering to Residential, Business, RV, Maritime, and Aviation users. Their primary goal is to have 2.2 million active subscribers, with a focus on residential users. In an effort to optimize pricing, Starlink introduced a new fee structure earlier this year, requiring customers in areas with limited capacity to pay $120 per month starting in April.
However, for areas in the United States where there is excess capacity, Starlink has reduced residential plan charges to $90 per month, offering a $20 discount from the previous rate. It's still unclear how frequently areas transition between having excess and limited capacity, and whether customers with portable service addresses can take advantage of the 30% discount by relocating to areas with excess capacity.
Drawbacks Associated with Starlink: New Zealand's Case
In the New Zealand context, SpaceX's Starlink service has emerged as a potential remedy for rural broadband challenges. Notably, the Commerce Commission acknowledges its potential to serve the 13% of New Zealanders lacking fiber-optic connectivity.
One of the most significant challenges associated with Starlink in New Zealand is its pricing structure. As of the time of writing, a basic Starlink internet plans costs NZ$160 per month for New Zealand customers, making it relatively expensive compared to traditional fiber-optic connections. In essence, Starlink speeds for subscribers in New Zealand are roughly one-fifth of the performance of a fiber max connection but at double the price. Moreover, there's an additional upfront cost—purchasing the satellite dish.
The temporary discount on the dish price lowers it to NZ$200, but it was previously priced at NZ$520, and a year ago, it was as high as NZ$1040.
For businesses, the cost of Starlink's business-class option is considerably higher, with the upfront fee for the dish being NZ$4,374.80. Monthly plans start at NZ$426 for a terabyte of data, with a six-terabyte plan reaching a staggering NZ$2507 per month. This is more than 20 times the cost of a similar-performing fiber connection.
In terms of competition, Starlink's entry into the New Zealand telecommunications market has intensified the existing competition among local ISPs. It's important to note that New Zealand's local ISPs already operate on narrow profit margins due to competition, making Starlink's pricing structure a point of concern.
These pricing challenges underscore the importance for local ISPs to differentiate themselves and provide added value to their subscribers, especially in regions where Starlink may not be the most cost-effective option.
Chapter 2: Staying Competitive for Local ISPs
Y Combinator research found that reducing subscriber churn is 2.3 times more effective in driving growth than acquiring new customers. Moreover, boosting the revenue generated from your existing subscriber base by increasing the average revenue per subscriber (ARPS) is a remarkable 3.8 times more productive in terms of revenue growth.
In the context of local ISPs facing the Starlink challenge, your revenue not only sustains but also fuels your capacity to attract new subscribers. However, it's crucial to acknowledge that revenue isn't solely generated by connecting people to the internet, despite how unconventional it may sound. The fundamental principle is consistent across industries, including local ISPs: deliver what your subscribers genuinely desire. While Starlink represents formidable competition, local ISPs can remain competitive and thrive by providing services that resonate with their subscriber base.
While it's common for many local ISPs to primarily focus on expanding their subscriber base, it's crucial to recognize that the growth of your business is driven by three key areas:
Adding Subscribers (Acquisition)
Increasing Average Revenue per Subscriber (Monetization)
Mitigating Churn (Retention)
Referral Programs
In a saturated market where trust and recommendations hold immense power, referral programs are a potent tool for local ISPs. Statistics reveal that 92% of customers rely on recommendations from acquaintances, and a friend's suggestion can increase the likelihood of a purchase fourfold. Hence, referral programs tap into the influential realm of word-of-mouth marketing.
Incentivize Referrals: Encourage your satisfied customers to refer friends and family by offering rewards. Both the referrer and the referee can benefit from incentives, whether it's through discounts, free upgrades, exclusive add-ons, or even cash rewards. Evan Galvin, CEO of Ping Marketing, suggests that providing a free month of service to both parties can be highly effective, particularly in terms of cost-efficiency.
Simplify the Referral Process: Streamline the referral process by providing personalized referral links, pre-designed email templates, or social media sharing options. Reducing the effort required to refer others makes customers more likely to participate.
Learn more about 3 strategies for local ISPs to boost sales and customer loyalty in our article.
WISPs have an advantage
Poor customer service is one of the most common reasons why big telcos are losing their subscribers and Starlink customer service is no exception. WISPs operate in a community where they provide their services supported by an ongoing commitment to local values. They understand the needs and wants of their customers and cater to them with the best possible services in the area. Moreover, support of local events and collaborations with local businesses and institutions goes a long way to establishing brand loyalty and a positive brand image for internet providers.
Combating Churn for Local ISPs
In the competitive landscape of local ISPs, minimizing churn becomes a critical focus. Churn, or the rate at which subscribers decide to leave your service, can subtly erode growth even when it appears insignificant. Local ISPs typically encounter churn rates ranging from 2% to 5%, which might seem manageable. However, with new competitors like Starlink entering the scene, proactive measures are necessary.
One effective technique to combat churn is to reward your loyal subscribers. Express your appreciation for their continued patronage, as they have choices, and competition is on the horizon. Rewarding loyalty doesn't have to be expensive; it can be a cost-effective strategy that benefits both you and your subscribers. Consider offering incentives like discounts for extended service commitments or free trials of additional digital services.
Furthermore, it's essential to pay close attention to your subscribers' evolving preferences and needs. Cable providers, for instance, leverage psychology to bundle TV services with internet offerings, exploiting the phenomenon of loss aversion. Subscribers often fear losing access to certain services, even if your offerings are superior. To address this, create a marketplace for digital services, including digital TV, VoIP and cybersecurity as part of your strategy to meet the evolving demands of your subscribers.
Chapter 3: Putting Subscribers at the Center
To not only survive but thrive in this competitive landscape during the Starlink Age, you must make your subscribers the core focus of your business. This involves ensuring robust connectivity through technologies like fiber and high-performance wireless and, most importantly, going the extra mile to provide exceptional service and satisfaction to your subscribers.
Are you educating your customers?
Educating customers plays a pivotal role for ISPs, enabling them to equip subscribers with the necessary insights and abilities to make efficient use of the services and products offered. Taking a proactive role in this will help your customers realize the benefits of using your services rather than transitioning to Starlink. In essence, delivering adept customer education is mutually beneficial, fostering a robust bond between the ISP and the customer and yielding improved results for both sides.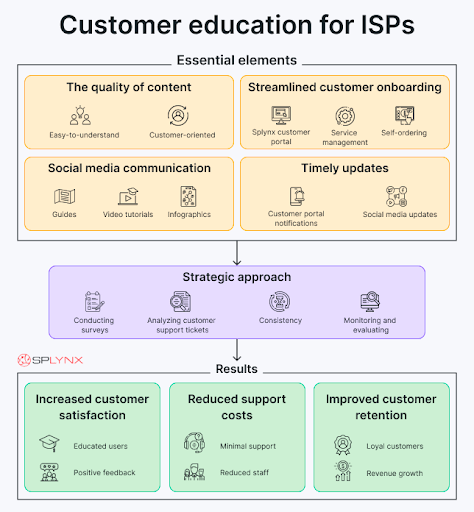 Read more about the benefits of customer education for ISPs and how to know when your business is doing it right.
Success Stories of Subscriber-Centric ISPs
bitCONNECT, South Africa
bitCONNECT's remarkable achievements can be largely attributed to their keen understanding of their customers' unique requirements and preferences. The bitCONNECT team went the extra mile by crafting customized service plans tailored to specific target groups. These plans catered to the needs of privacy-conscious individuals, parents seeking enhanced online security, and cost-conscious businesses aiming to safeguard their online operations affordably. The results were astonishing.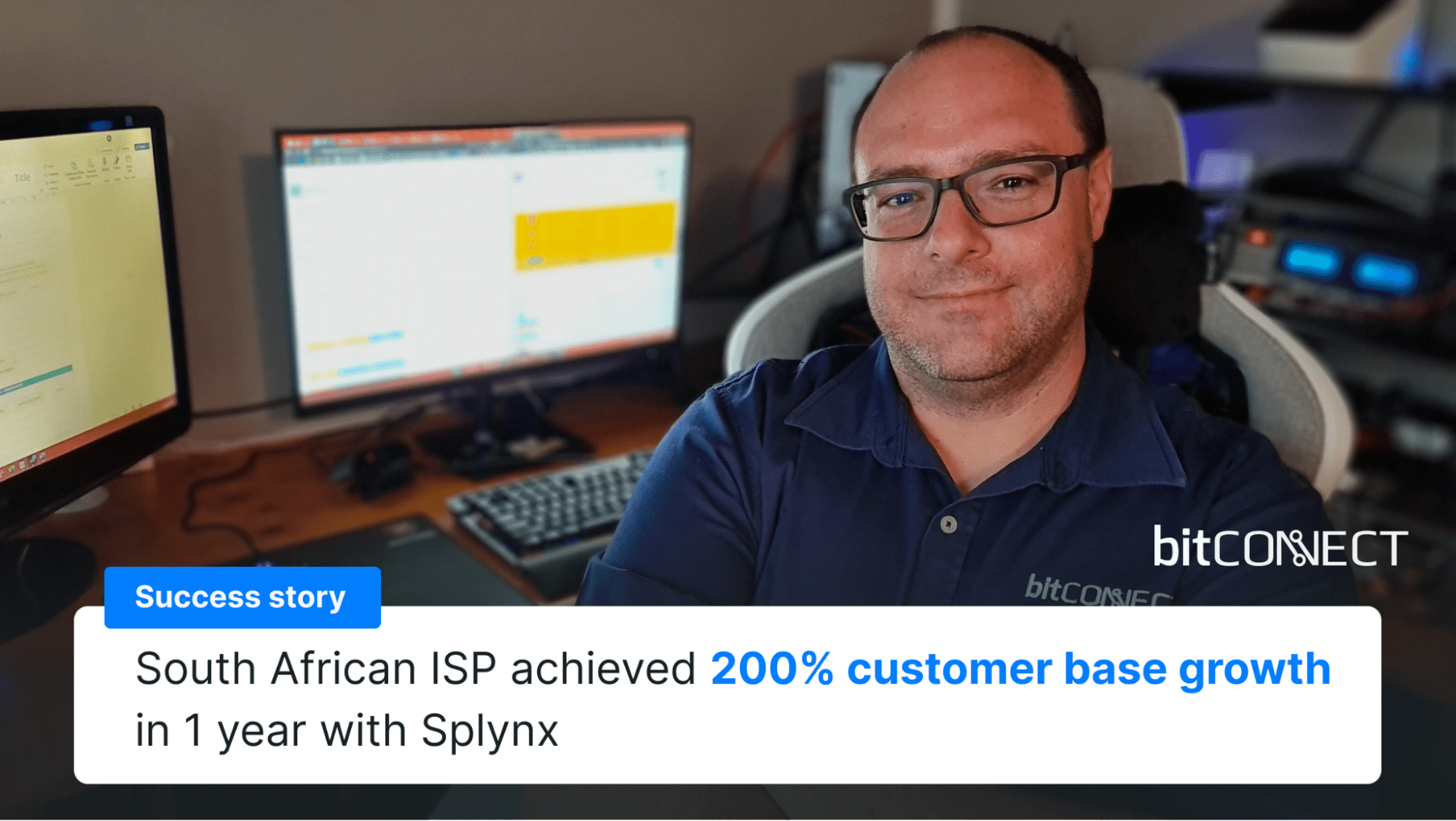 With the inclusion of security packages in their sign-up process, customers began opting for these services during their initial application, even without active marketing efforts from bitCONNECT. For businesses, bitCONNECT offered preset packages akin to their residential offerings but customized to suit office requirements. Moreover, they provided a fully customizable option, allowing customers to define their filtering preferences, deciding what content to allow or block.
This level of customization extended to personalized landing and blocking pages for each business. In contrast, if these businesses were to acquire antivirus software, they would face costs ranging from 500 to 800 Rand per device or user on their network. Additionally, antivirus installations on each device could be time-consuming and costly. Firewall appliances, another option, often exceeded R10,000, with ongoing license fees, hosting expenses, electricity costs, insurance, and the need for knowledgeable administrators for maintenance.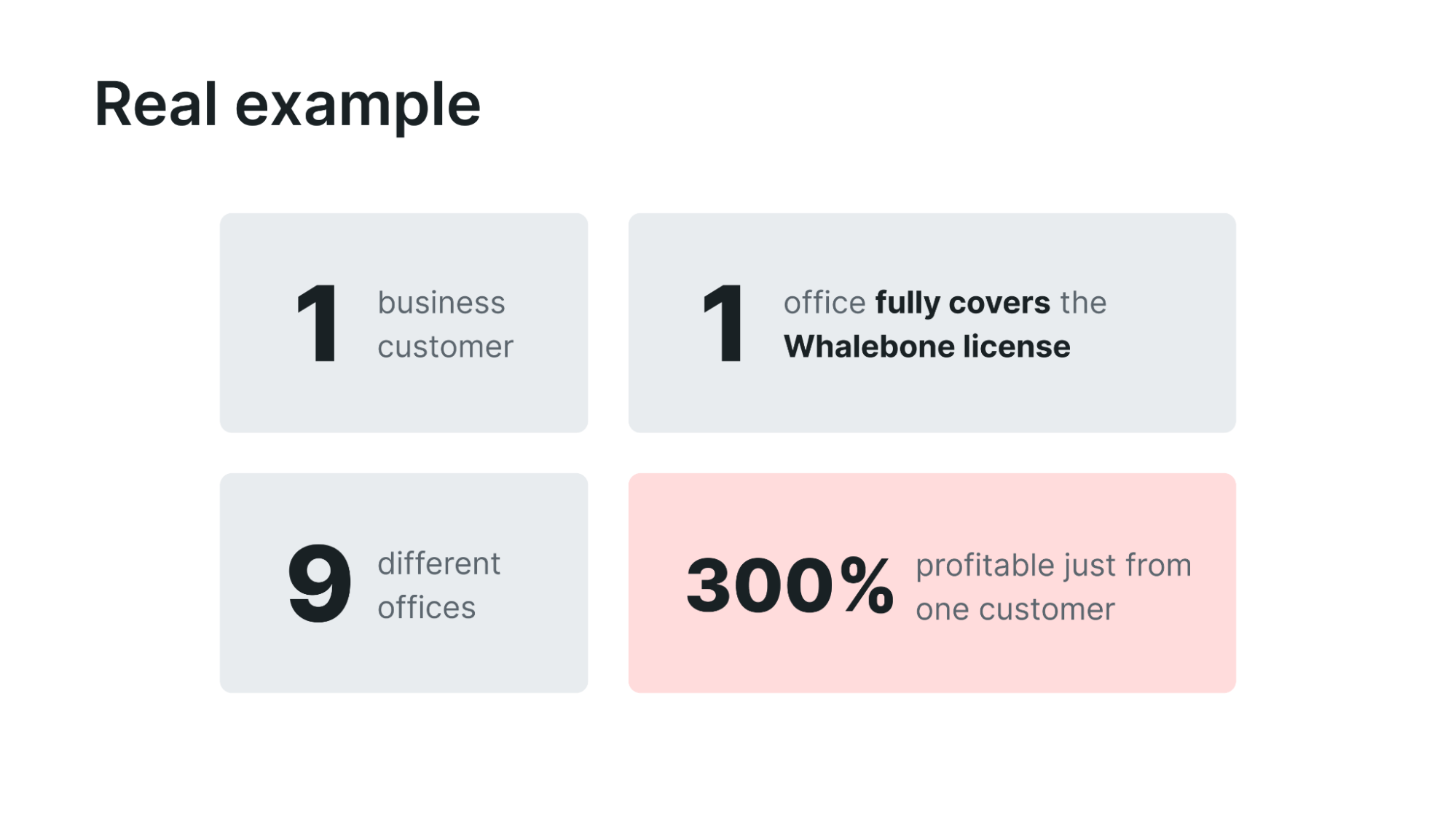 Read more in their success story. Dive deeper into an additional 4 examples of customer orientation driving ISP's growth.
Au Wireless, United States
Au Wireless has emerged as a viable alternative for local customers seeking fast and dependable internet service in areas dominated by cable monopolies. Their journey began with the utilization of Sonar v1, a platform they found to have limited ticketing functionalities and demanded substantial manual intervention. However, in 2021, when they seamlessly integrated Splynx into their operations, Au Wireless experienced a transformative shift.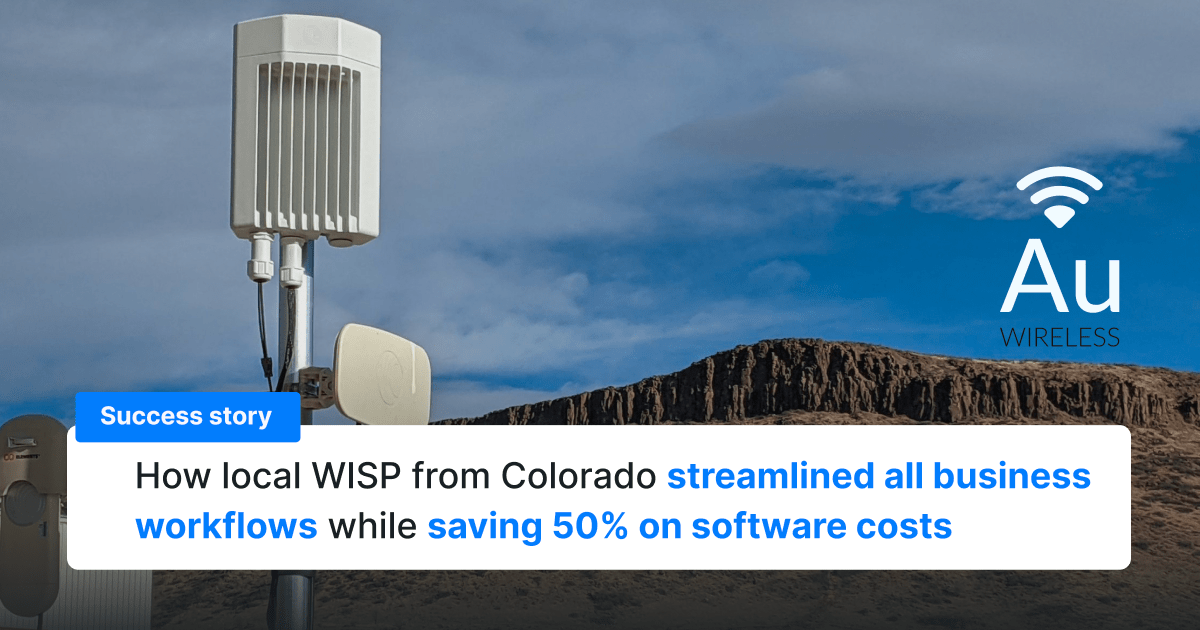 Automation became the cornerstone of their improved billing, payment processing, and customer suspension procedures, replacing the labor-intensive manual processes of the past. The TowerCoverage widget on their website gave way to the more efficient Splynx sign-up widget, streamlining the application process for customers seeking their services. The impact was swift and significant.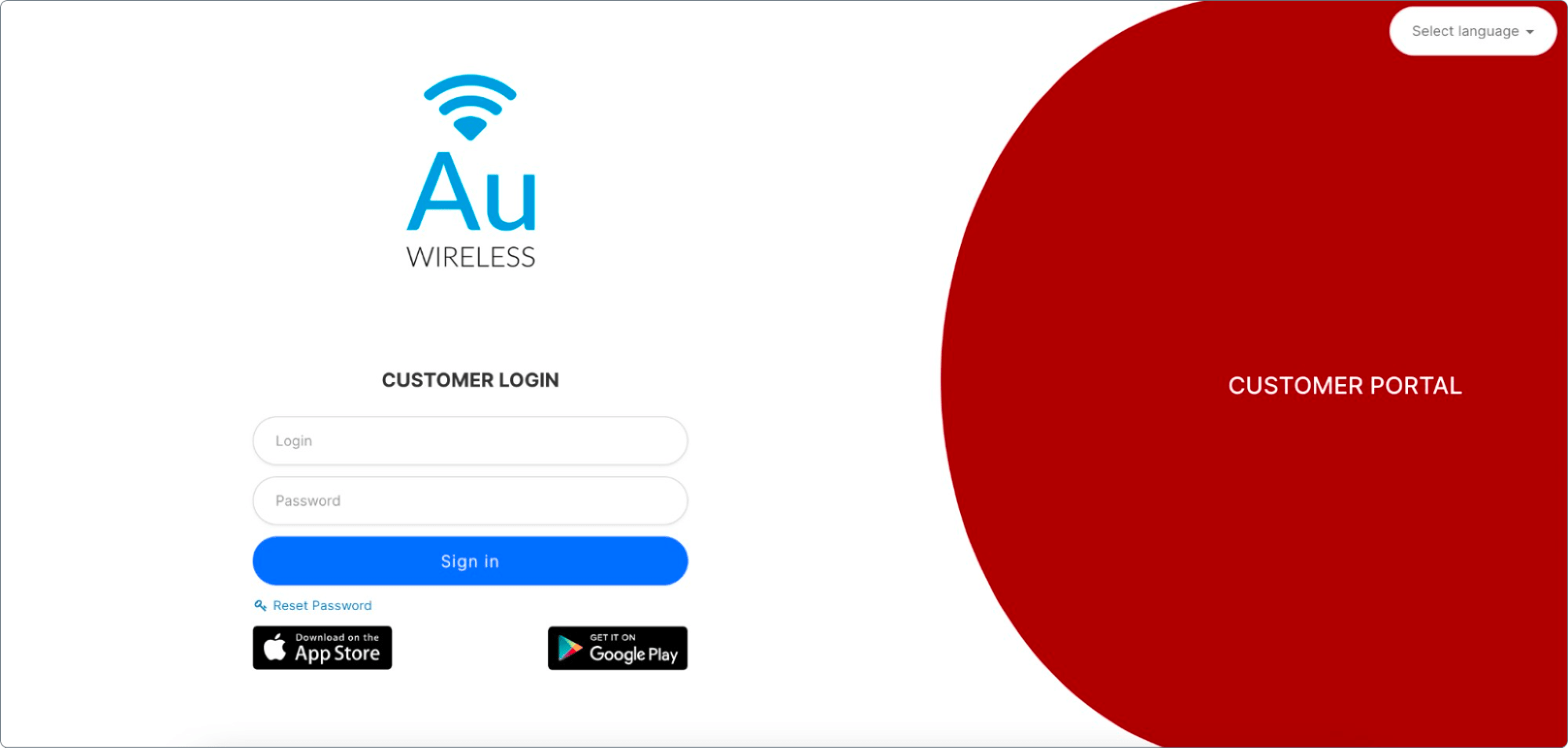 Au Wireless observed a marked reduction in support calls requesting reconnection post-payment, as disconnections and reactivations were now handled automatically. Furthermore, they successfully put an end to revenue losses resulting from clients enjoying unpaid services. The introduction of self-service capabilities through the customer portal resulted in enhanced provisioning and the efficient management of CPEs.
By allowing customers to manage their own plans, we have seen customers selecting faster packages on their own. That has resulted in additional revenue that we were not seeing prior to Splynx when all changes were manual. Customers tend to upgrade themselves instead of calling in or emailing our support teams to upgrade them.
Read more in their success story. Find out more on how to leverage on shift towards user self-care with Splynx Customer Portal & TR-069 ACS.
Chapter 3: Leveraging Technology for Success
Many local ISPs continue to grapple with a myriad of challenges within their operational workflows. These challenges, ranging from manual processes to inefficient systems, hinder their ability to provide stellar services while also driving up operational costs. To remain competitive and resilient in the face of formidable competitors like Starlink, local ISPs must embark on a transformative journey. This journey involves streamlining their operations, harnessing the power of technology, and embracing innovative solutions like Splynx that not only enhance their service delivery but also reduce operational costs.
Learn how Splynx helps to solve 7 most common challenges faced by local ISPs, including:
Manual processes and rising operational costs
Revenue loss from non-paying customers
Complex customer onboarding
Poor support and ticketing
Complicated sales processes
Inefficient inventory management
Struggles with bandwidth control
The answers to these challenges you can find in the article on our website.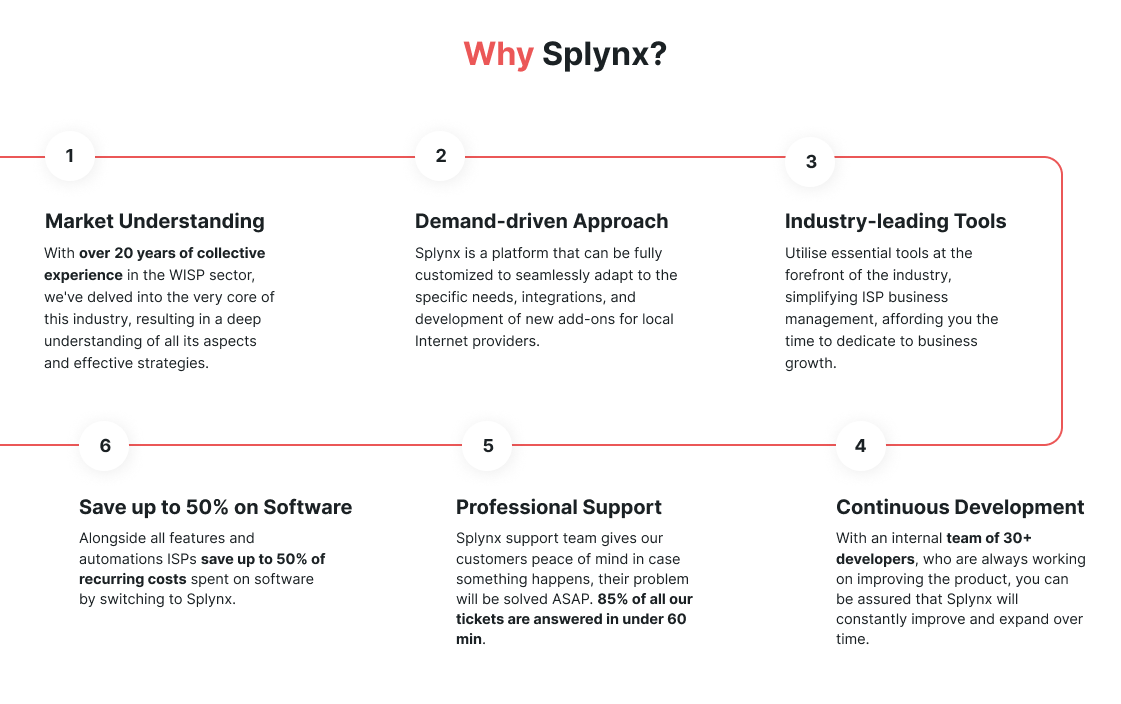 Unleash your ISP's full potential with Splynx! Book a free demo now.
Chapter 4: Conclusion
In closing, local ISPs have a remarkable opportunity to not only survive but thrive in the Starlink era. By harnessing their strengths, embracing innovation, and putting subscribers at the heart of their business, they can navigate this new landscape with confidence. The journey may be challenging, but the rewards are boundless, ensuring a bright future for local ISPs.