Choosing the Right ISP Software for Business Growth
Running a local ISP business in today's highly competitive telecommunication industry requires careful consideration of various factors. Among these factors, choosing the right software for operations, billing and network management plays a critical role in determining the success and growth of your business. In this article, we will explore the pros and cons of different ISP billing and network management software options to help you determine the best choice for you.
In-house software
One significant advantage of in-house software is its ability to be customized to perfectly fit a business-specific workflow and needs. ISPs have complete control over their data and the software itself. Additionally, the presence of an in-house software development team enables direct communication and collaboration within the whole company.
However, limited resources make it challenging for local ISPs to invest the necessary time, money, and skilled personnel into developing and maintaining in-house software solutions. Hiring and retaining qualified developers can be costly, and building a robust system can quickly become overwhelming. Additionally, in-house teams may lack the specialized expertise and experience required to develop comprehensive and efficient software tailored to the complexities of the telecommunication industry. Matching the knowledge and experience offered by dedicated software development companies becomes difficult for local ISPs.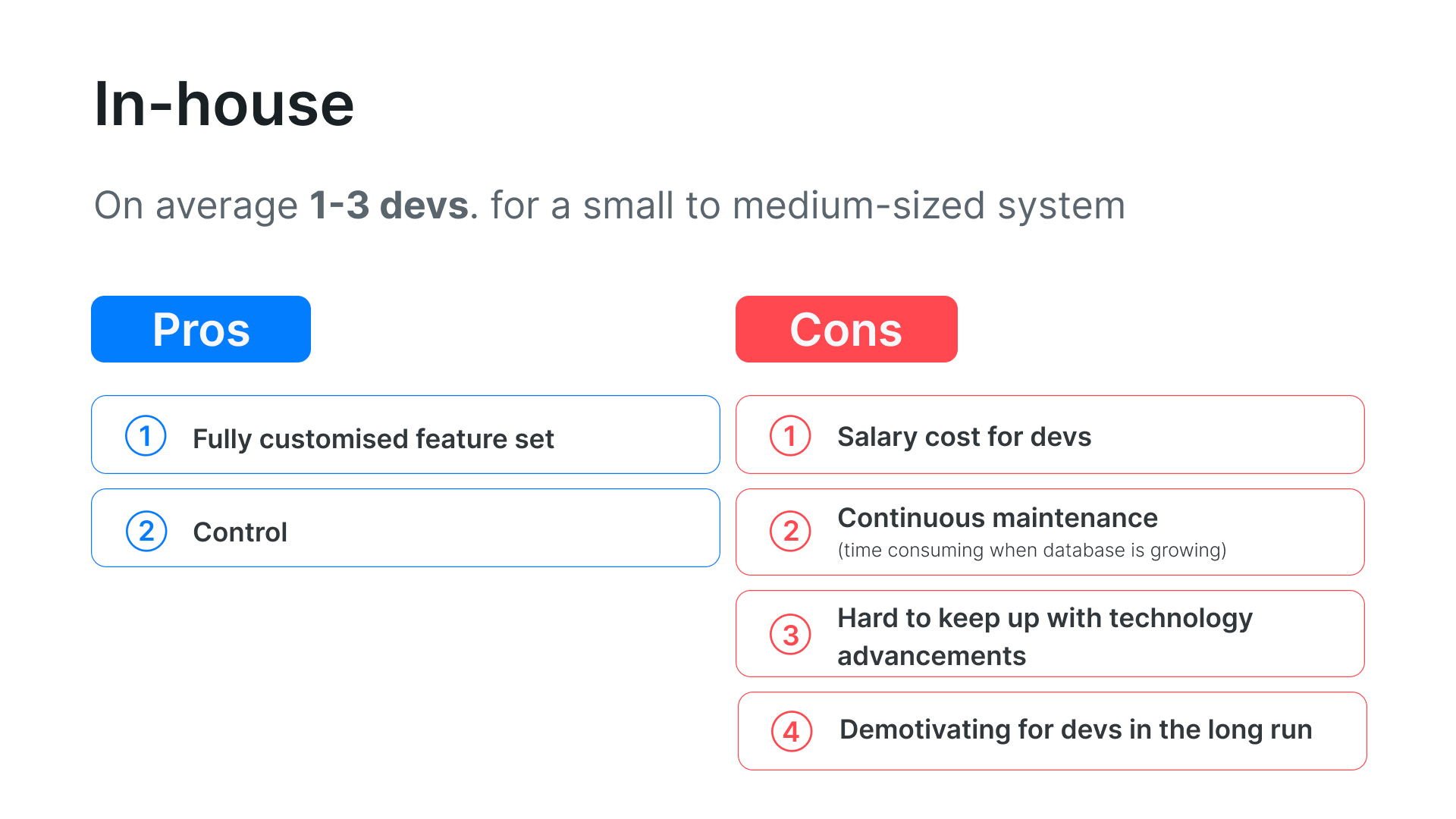 Moreover, the in-house system tends to become inefficient over time as it is challenging to scale or make some changes. It becomes costly to maintain, requiring the employment of a full-time developer and allocating funds for salaries and other expenses. As a result, the system can quickly become outdated and lose its competitive edge, becoming a stale platform.
Open-source software
Open-source software is a popular choice for many small and medium ISPs due to its flexibility and feature set. These systems benefit from the contributions of a community of developers who understand the real needs and requirements of the industry. This collaborative approach ensures that open-source software often offers a good range of features that align with the specific demands of Internet providers.
However, despite the benefits, it's important to note that open-source software can present challenges in terms of workflow complexity requiring extensive customization and manual configuration. Since these solutions rely on community contributions, you may face difficulties in obtaining timely technical support when encountering issues. As a result, there is a need to establish a larger in-house tech department to handle troubleshooting, maintenance, and customization tasks independently.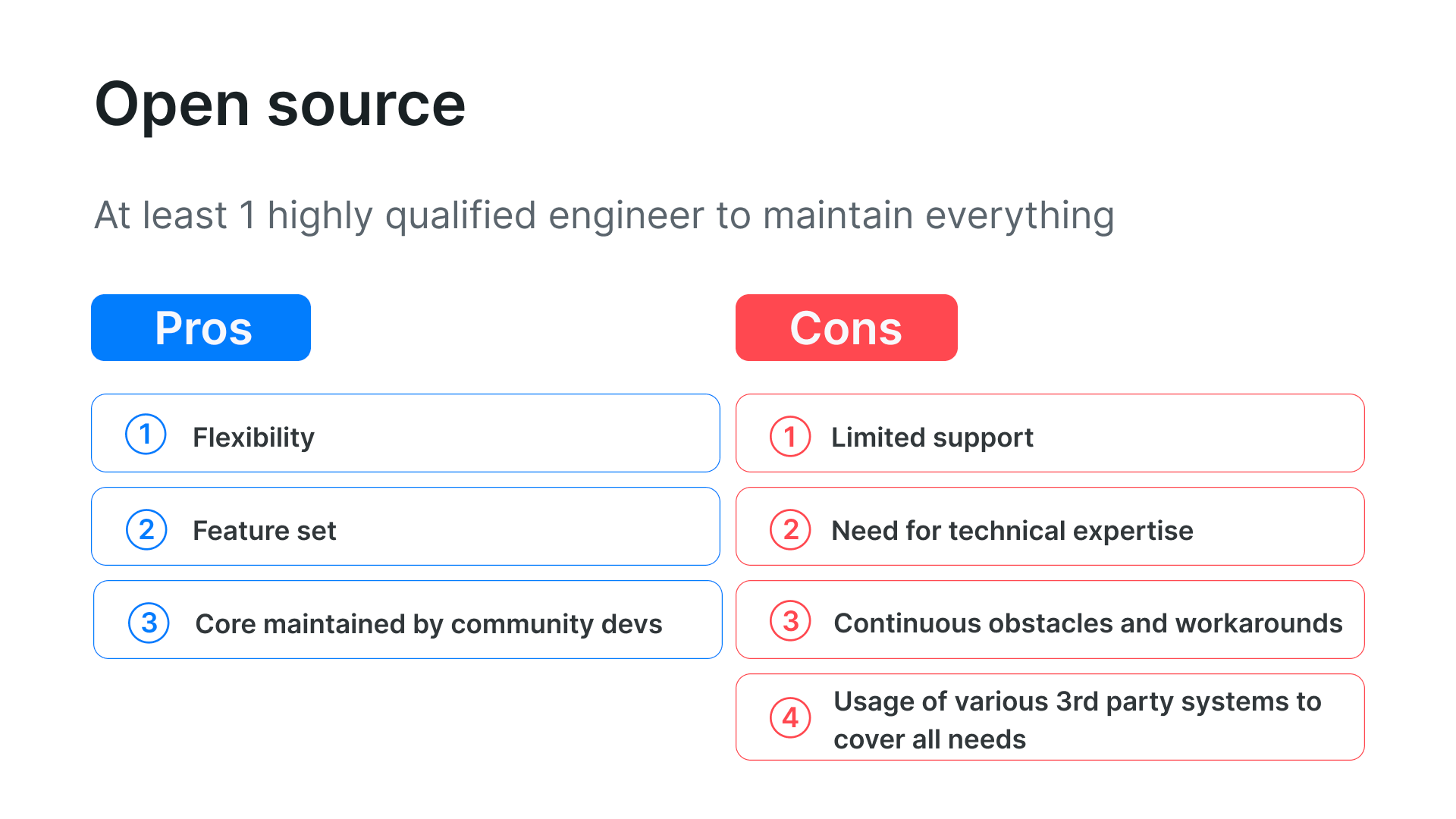 Let's take the example of our customer, Starnet, to illustrate the challenges of relying solely on open-source solutions.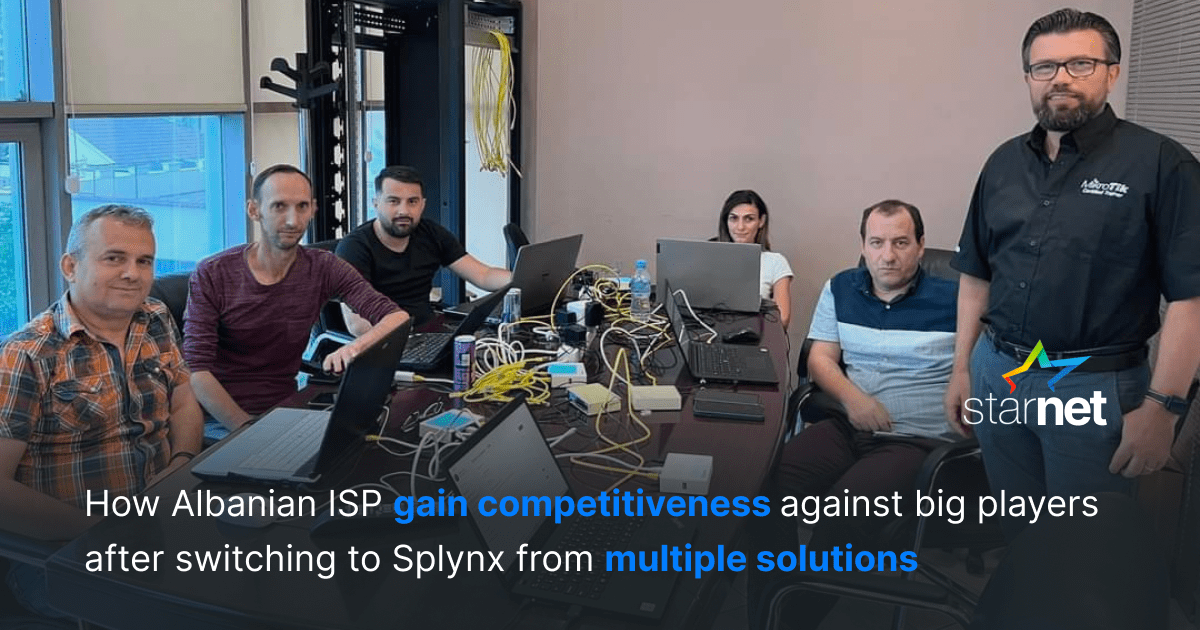 Initially, Starnet, like many other ISPs, focused on minimizing costs and utilized free or less capable software to enable their services. They used mainstream FreeRADIUS software along with a radius manager solution to meet their essential service requirements. However, these previous solutions lacked support, which posed high risks to their network in the event of a breakdown. Additionally, they faced limitations in scaling their business due to shortcomings in the software's features and integration capabilities.
Realizing the need for a comprehensive all-in-one solution for network management and billing, Starnet observed that their staff was burdened with numerous manual management processes that were unrelated to their core task of providing services to customers. This experience highlights the complexities and limitations of relying solely on open-source software for ISP operations. While it may initially appear cost-effective, the manual effort required to manage various aspects of the business can consume valuable time and resources that could be better utilized in serving customers and driving business growth.
Splynx has a clear potential to make small and medium-sized ISPs play like the big players in the market, so definitely we are fully capable to compete and offer services without the limitation that billing and management software like Splynx can offer. Splynx is very advanced software. It's giving every ISP the prestige of playing a big game.
"One-man show" software
On the positive side, one-man show offerings often come with a cost advantage, making them appealing to smaller ISPs operating on a tight budget. Such solutions may offer good features due to the fact that they are often developed by individuals who have a deep understanding of the ISP industry or have previously operated their own ISP. Thus, they have likely encountered the same operational requirements and pain points that ISPs face on a daily basis.
However, it is crucial to consider the potential risks involved. There may be limitations in terms of the availability of technical support and the ability to customize the software to meet the specific needs of your business. Such software may lack the necessary resources and expertise to deliver highly reliable and scalable solutions. Since these solutions typically rely on a single developer, there may be uncertainty regarding the software's future updates, enhancements, and compatibility with emerging technologies. Without a well-defined development plan, local ISPs run the risk of using software that may quickly become outdated or incompatible with evolving industry standards.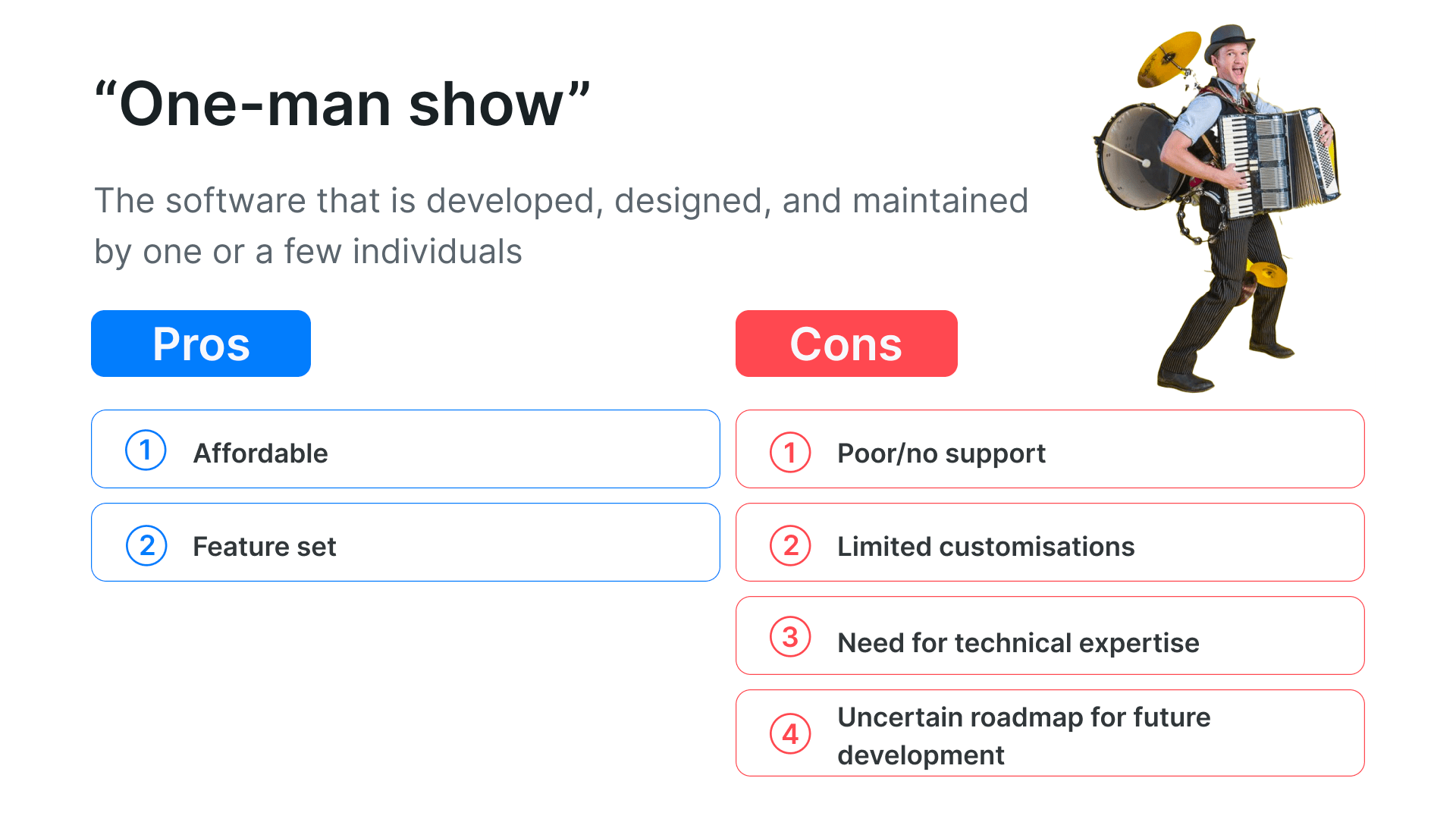 To mitigate these risks, local ISPs should carefully evaluate the reliability and long-term support capabilities of the one-man show provider before making a decision. It is advisable to seek testimonials or reviews from other ISPs who have utilized their services.
Software development companies
Software development companies provide dedicated solutions tailored for WISPs. Their products offer a range of benefits that make them ideal for local providers competing against large telcos.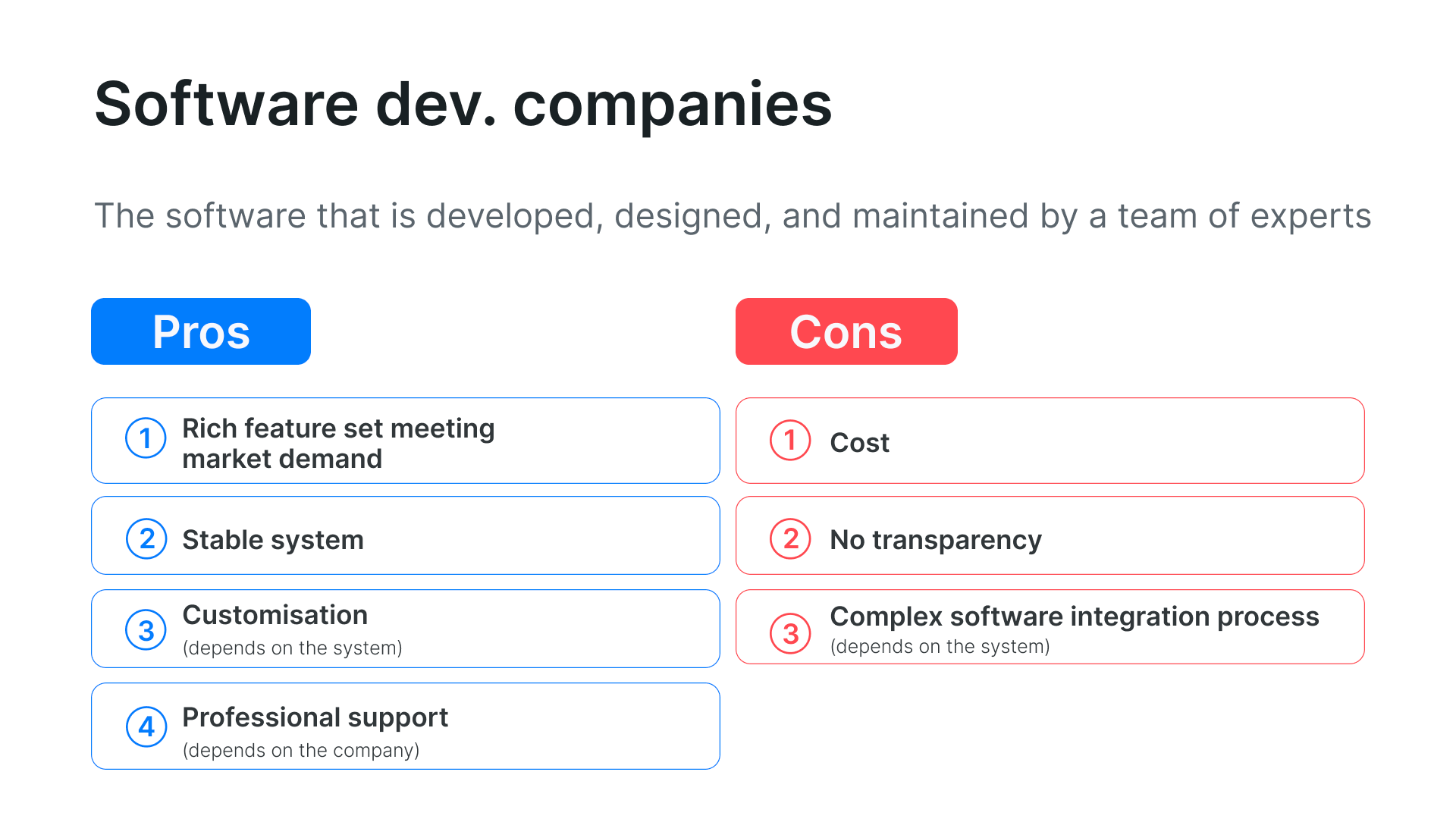 Expertise and reliability: Developing a website or an app may be a relatively simple task compared to building a comprehensive system that manages networks and encompasses numerous highly complex capabilities. Creating software tailored to the specific needs of ISPs requires a full team of skillful engineers who specialize in this niche. With their deep understanding of the telecommunication industry and access to abundant resources, these companies can deliver reliable products that ISPs can depend on. By relying on a dedicated team of professionals, ISPs can ensure that their software meets the highest standards of performance, functionality, and security.
Continuous development and updates: Software development companies stay up-to-date with industry trends, ensuring their software remains competitive. For example, at Splynx we have a dedicated team of 30+ developers who are constantly working on improving our product. Whether it's the development of new features, creating add-ons, or fixing bugs, their commitment to ongoing enhancement ensures that our solution remains dynamic and up-to-date. Thus, WISPs can operate with the assurance that the software, such as Splynx, will not become stagnant or outdated over time. Instead, it will continue to evolve and adapt to meet the changing needs and expectations, helping our clients stay ahead of the competition.
Integration capabilities: Software development companies often enable seamless integrations through APIs and add-ons, improving operations, efficiency, and the customer experience for internet providers. Splynx stands out by offering full customization, allowing easy creation of additional modules and integration with 3rd-party software solutions. With its powerful set of modules and open APIs, Splynx serves as a flexible framework. ISPs can create custom modules and integrate them directly with Splynx or use them as standalone applications to collect and push data from/to the Splynx database. This level of customization ensures compatibility with various systems, including personalized bank or payment gateway formats used by individual ISPs.
Professional support: While software development companies often provide dedicated customer support teams to assist with software-related issues, it is important to note that not all companies prioritize the quality of their support services. While some software development companies excel in providing reliable and responsive support, others may fall short in this aspect. One aspect that sets Splynx apart is our professional support. We are known for fast and reliable support, and this has been proven by positive feedback from hundreds of ISPs who have experienced firsthand the assistance provided by our team.
I wanted to give a shoutout to Splynx Billing (Framework). I had a critical VM host shit the bed over the weekend. Not only was restoring from backup simple as can be (on a fresh install), but the few issues I did experience, Splynx responded to my tickets and solved within 15 minutes of opening tickets, on a weekend. This is exactly what I need (and expect) in a partner!
How we continuously maintain Splynx development
Our other core principle at Splynx is that modern software development companies (like ours) should be flexible and go hand-in-hand with new technologies that sprout up every time. We strongly believe that there's no place for complacency. Coming to the point, we don't want to build a tool and pin all hopes that it'll meet your needs in the years to come. We'll challenge ourselves to constantly reinvest in research and development to help you once and again stay in the competition and go far beyond it!
Product Development:
The first part of our continuous maintenance process focuses on product development. Our dedicated team of developers works tirelessly to enhance the functionality, performance, and features of Splynx. We monitor the latest industry trends, technological advancements, and listen to feedback from our clients to ensure that our software remains cutting-edge and relevant in the ever-changing ISP landscape. Moreover, with an internal team of 30+ developers who are always working on improving the product, you can have confidence that over time Splynx isn't going to become a stale system.
Our development teams consist of 4 departments responsible for product core features, product new features, add-on & mobile app, and custom development. This structure of our teams fosters efficient development of both product and customer-oriented capabilities of our platform. Moreover, we have a team of professional QA engineers who perform comprehensive testing and code review. They utilize both automated tests (unit, integration and acceptance testing) as well as manual tests based on predefined cases or scenarios to ensure that software is functioning as expected.
Such a strategic approach allowed us to roll out Splynx v.4.1 in 10 months where we completed 250 different updates focused on enhancing our Customer Portal, fixing bugs, and adding new functionality to improve the experience of your end-users. You can check out more detailed release notes on our website.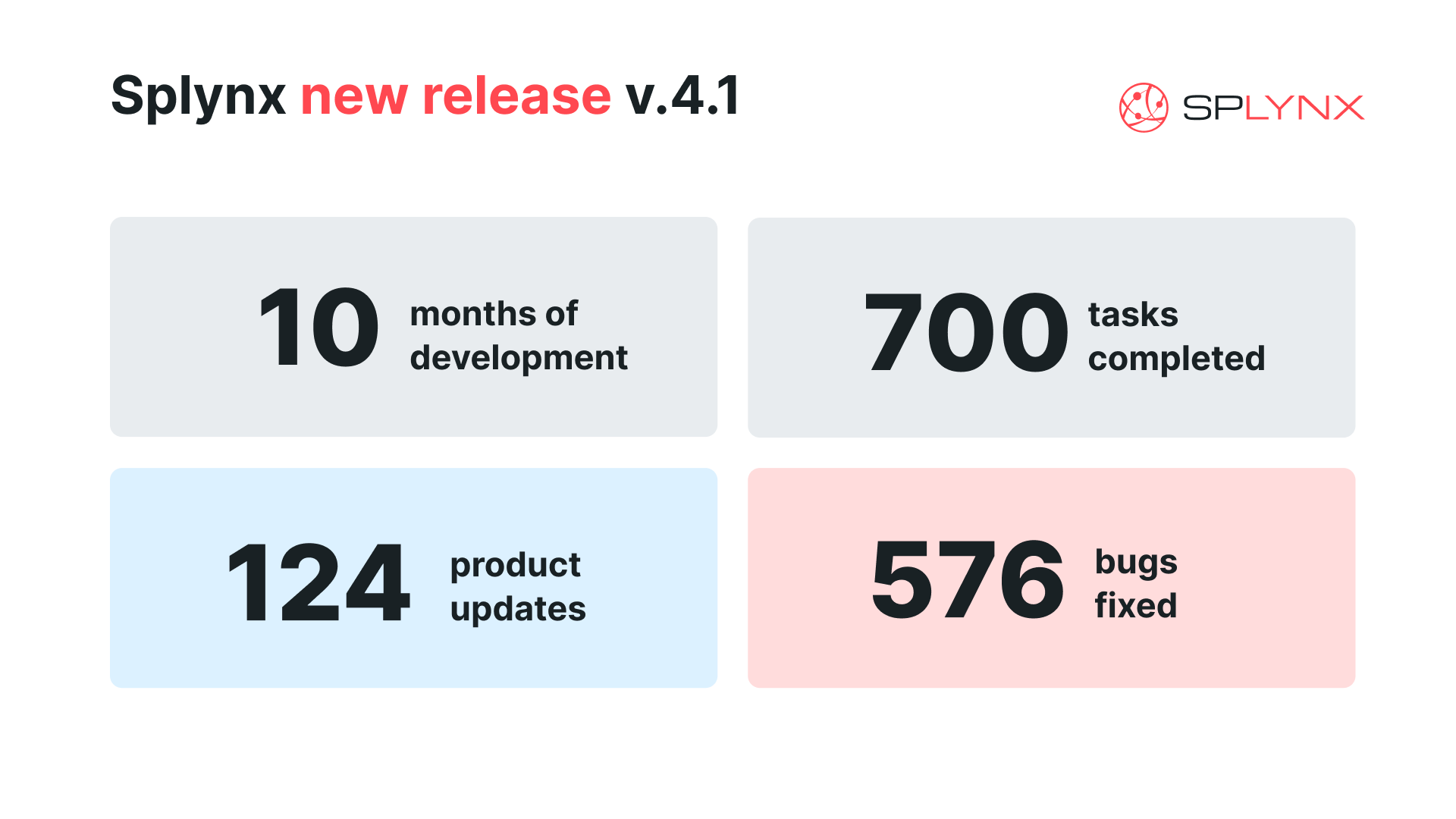 Product support:
In addition to product development, we place great emphasis on providing reliable and responsive support to our clients. Our dedicated customer support team is available to assist ISPs with any software-related issues or inquiries they may have. We give our customers peace of mind in case something happens their problem will be solved ASAP. 85% of all our tickets are answered in under 60 min.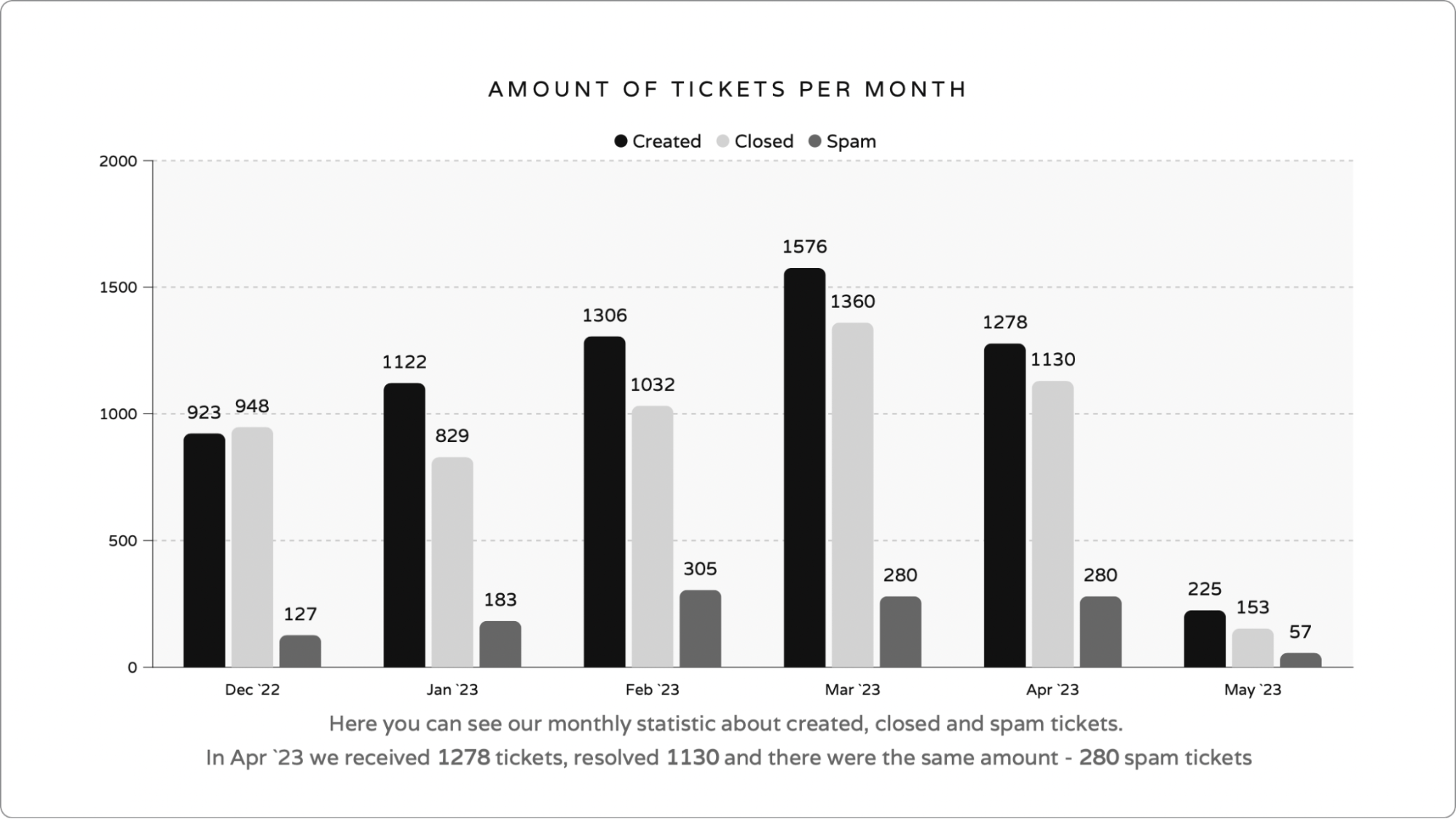 We understand that prompt and effective support is vital to the smooth operation of every ISP business. That's why we are actively working on providing 24/5 support worldwide in the nearest feature.
From in-house to Splynx: success story of our client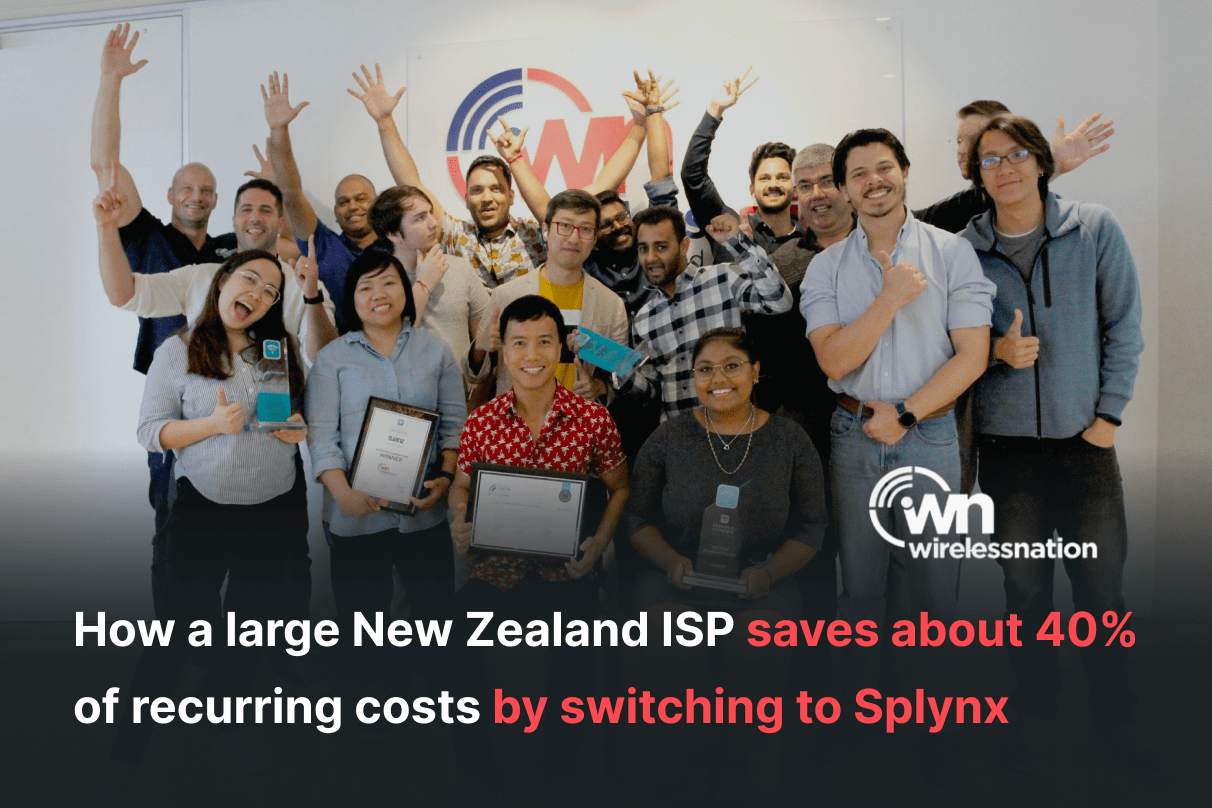 Previously, Wireless Nation had an in-house developed ISP management system that added unnecessary complications and made business scalability difficult regarding the costs and efforts involved.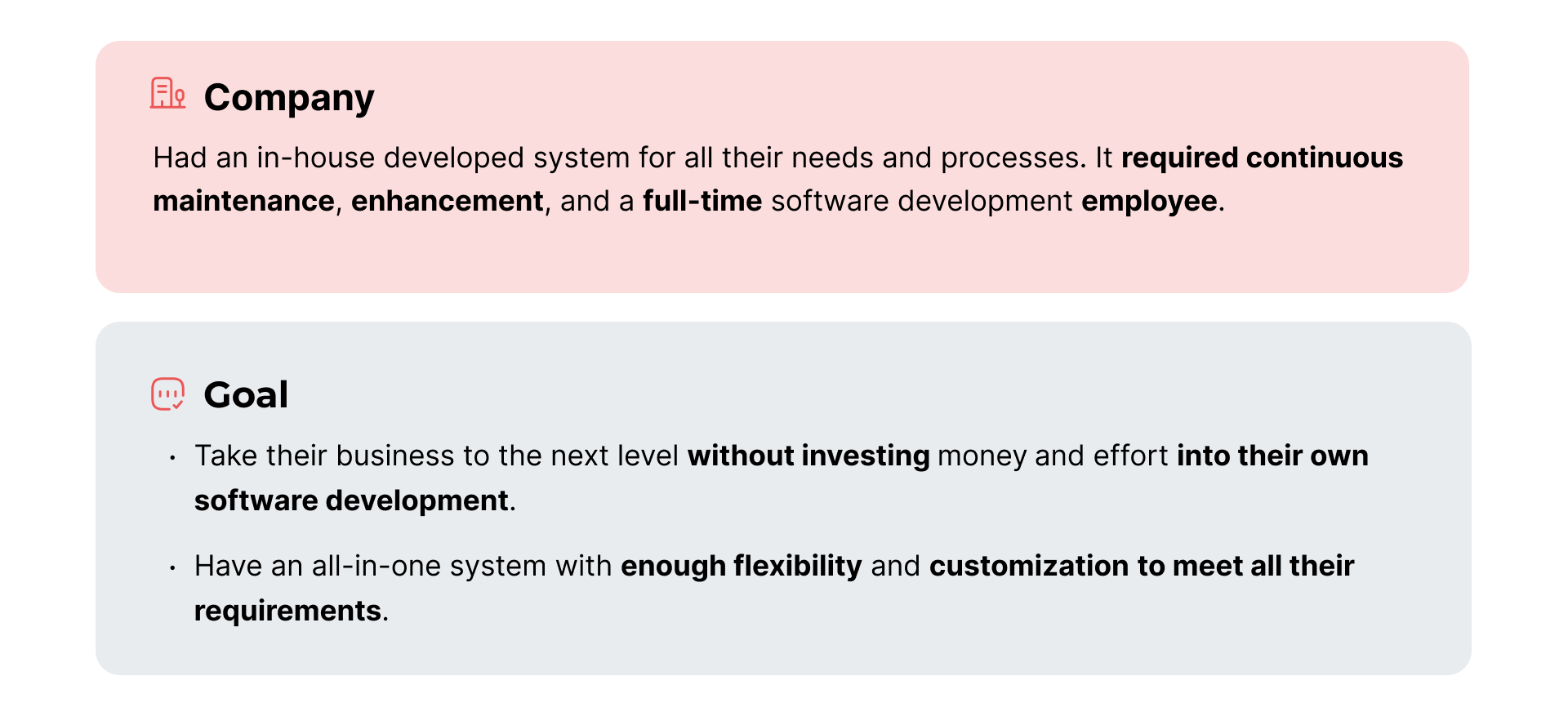 We were looking for a solution backed by experienced software developers and architects with experience in the telco industry. The product had the modules we wanted as part of the solution, and after visiting the Splynx headquarter and discussions with the founder, we had the confidence that Splynx is the right partner for us and the system the right solution.
What were the results of working with us?
It took one month to migrate all their customers and business processes to the Splynx platform. As of now, our developers have completed more than 25 various customizations and modules to ensure the success of the Wireless Nation business.

Read the full success story on our website.
Conclusion
Choosing the right software for billing and network management is a crucial decision that can significantly impact the success of your ISP business. While in-house solutions, open source platforms, and one-man show offerings may have their advantages, they often come with limitations and risks. In contrast, software development company products, such as Splynx, offer the expertise, reliability, continuous development, integration capabilities, support, training, scalability, and flexibility that local ISPs need to compete effectively in the connectivity game.
By making the switch from in-house software or other alternatives to software development company products like Splynx, local ISPs can streamline their operations, improve customer experience, and position themselves for growth and success in the ever-evolving world of connectivity.