Network management system for ISPs
A set of industry-leading tools that lets network engineers centrally configure, manage and monitor the network with ease
Start free trial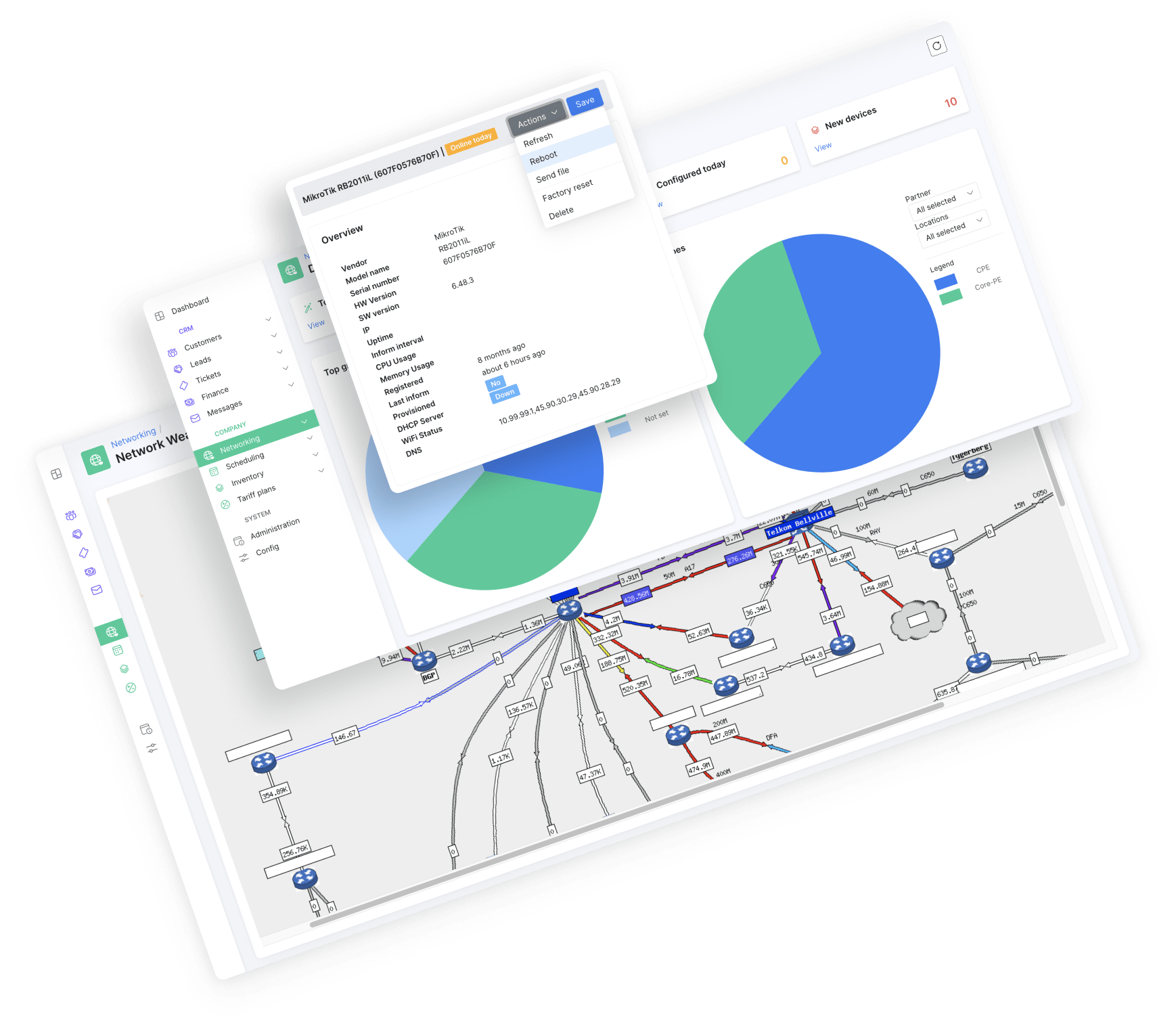 Splynx is compatible with any hardware or software that is managed via RADIUS, SNMP, API, TR-069 or SSH
IP Address Management
IPv4 management

IPv6 support
Radius Server
Authentication

Statistics

Blocking

Speed limitation
Monitoring & Backups
SNMP, PING, SSH

Monitoring

Backup

Change management
ACS (TR-069)
Auto provisioning

Central CPE control

Mass updates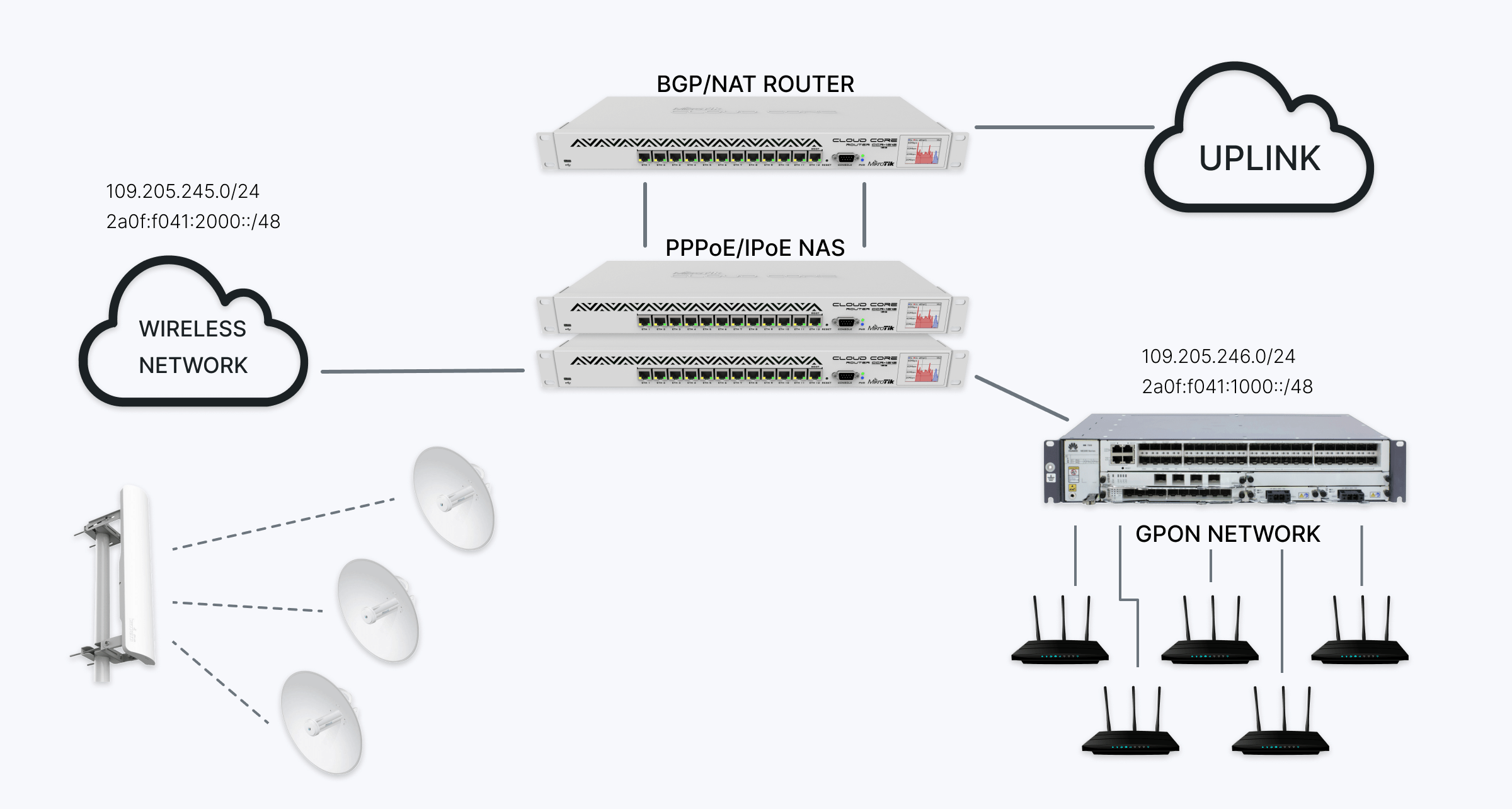 1
IP Address Management
IPv4 management

IPv6 support
2
Radius Server
Authentication

Statistics

Blocking

Speed limitation
3
Monitoring & Backups
SNMP, PING, SSH

Monitoring

Backup

Change management
4
ACS (TR-069)
Auto provisioning

Central CPE control

Mass updates
See Splynx in action
This short video describes how Splynx can be used to optimize your network.
Get free demo
With Splynx you can...
Simplify device provisioning with ACS
Splynx ACS server allows to auto-provision CPEs and end-user devices. Splynx also brings you a simple way to manage all these devices without logging directly into their management interface.
Configure own RADIUS server
A powerful and fully customizable RADIUS server is part of the Splynx NMS. Splynx RADIUS allows you to centrally manage your administrative access to the network and provide central AAA based services to a customer.
Perform firmware upgrades and backups
ACS server allows firmware upgrade and central device configuration, our SSH backup tool allows to backup any device and also track the changes in configurations.
Manage IP addresses
IP address manager is an important tool for any IT company. Supporting both IPv4 and IPv6, Splynx IPAM improves overview of the network and is fully integrated with ACS and RADIUS servers.
Monitor devices
SNMP monitoring forms a part of Splynx and allows notifying admins in case equipment goes offline. Network weathermaps show your network topology as well as live usage of links between sites.
Connect third-party systems via API
With REST API available, Splynx allows creating new modules. The program already has modules for Huawei OLT management, Mikrotik queue bandwidth control, Preseem QoE, and Whalebone secure DNS platforms.
Advanced bandwidth management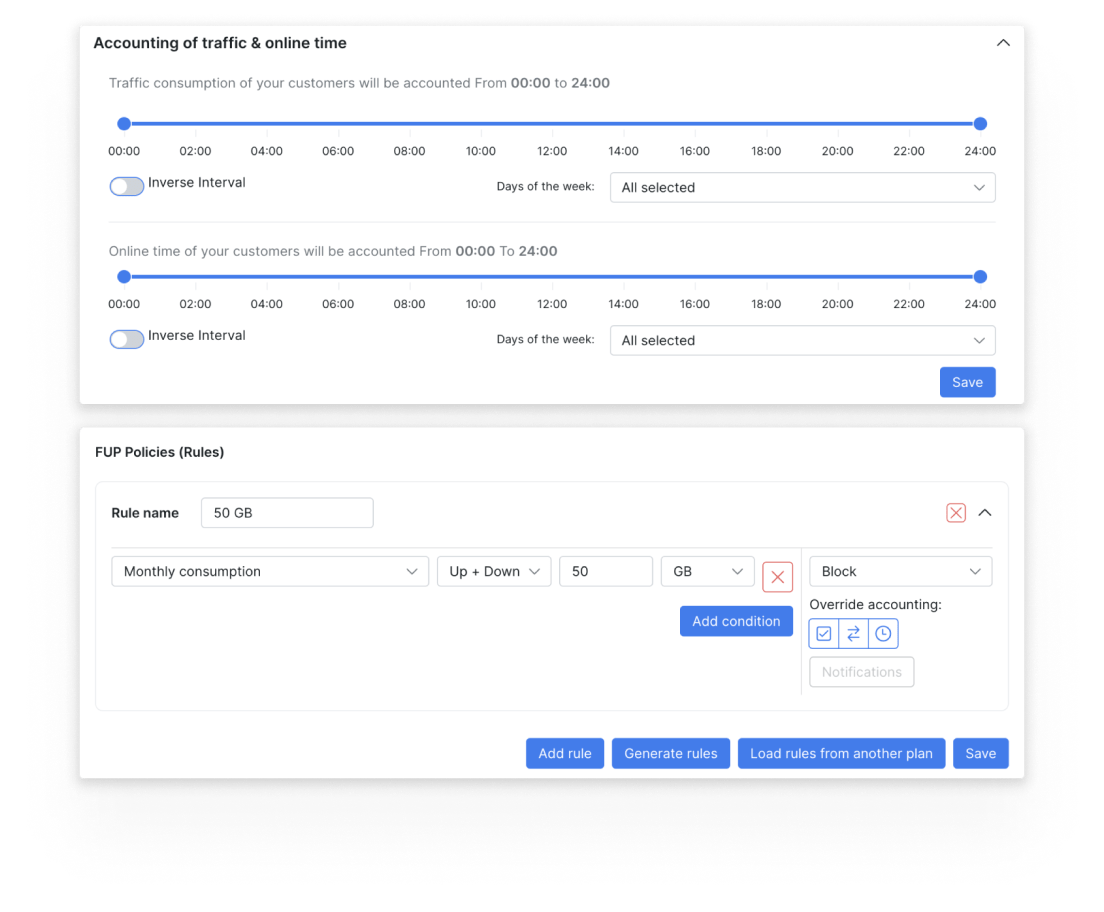 FUP management
Do you want to give your customers double-up speed packages at night, provide unlimited traffic on the weekends, or set up traffic limits for your Internet plans?
Set up the accounting of customer's usage and online time.

Increase or decrease internet speed based on daily, weekly, or monthly consumption.

Block a customer if the allowed amount of data or online time is reached.

Change customer's speed based on the time of the day or day of the week.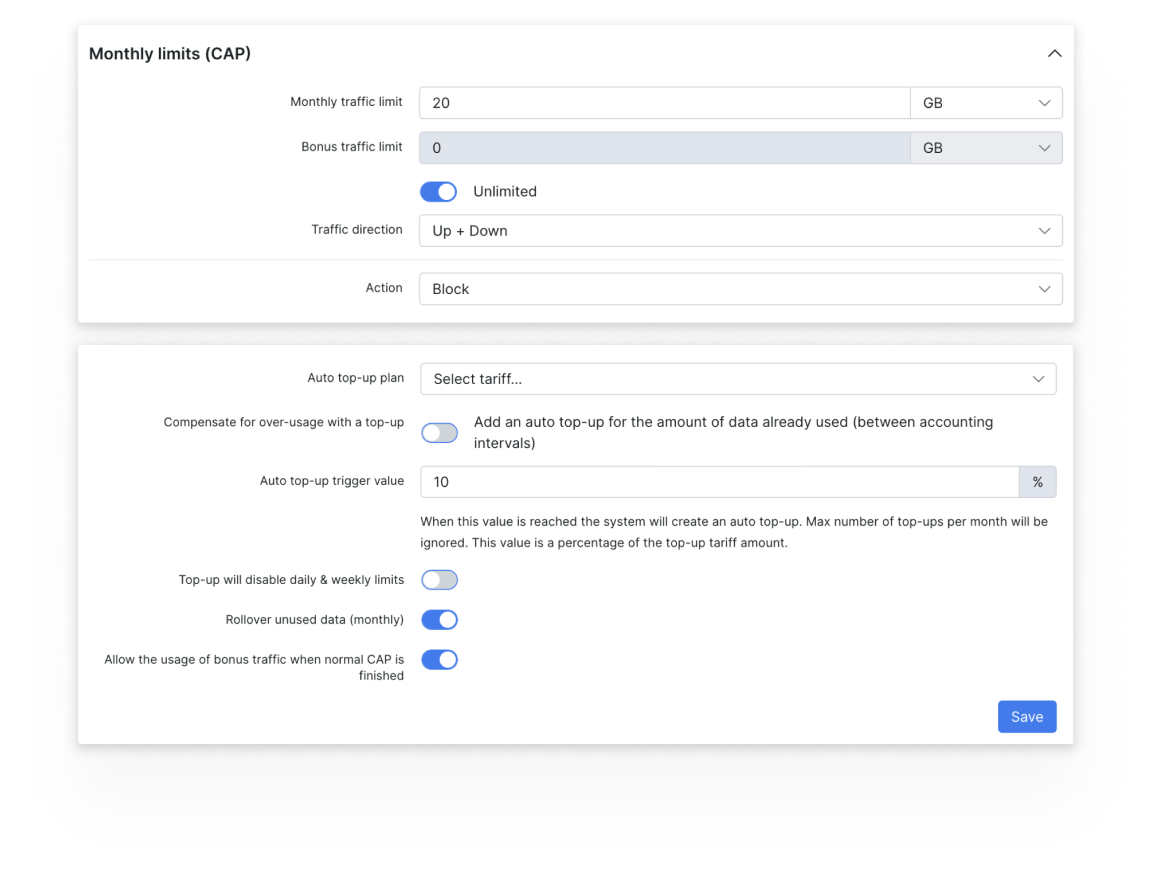 CAP Configuration
Set monthly limits for each internet plan based on download, upload, or bidirectional usage.

Provide bonus traffic for the specific time period.

Rollover unused customer's data to the next month.

Increase revenue with top-up plans, define their price, amount of data, and its validity.

Change customer's speed based on the time of the day or day of the week.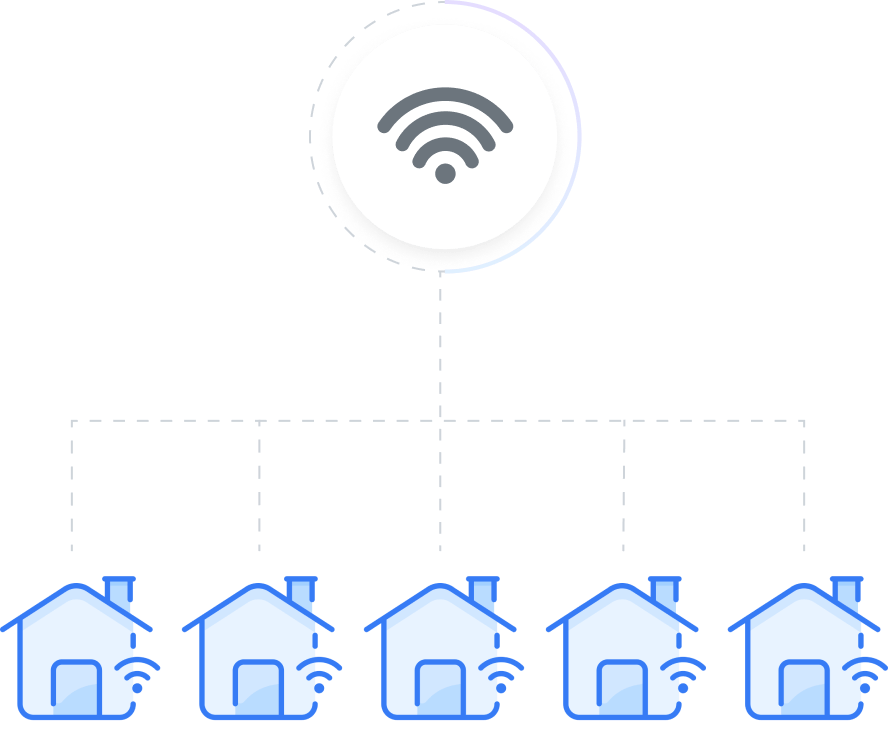 Contention / Aggregation
This feature is used when ISP sells services with contention rate for example 1:5, 1:10 etc. to the end-users. Contention means that end-user will share the bandwidth with other end-users on the same package.
Plan-based contention

Router-based contention
Use Cases
Splynx allows to manage the network centrally in a modern way, reducing amount of time spent on manual tasks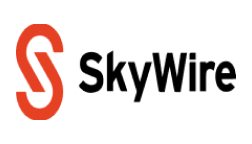 Skywire, South Africa
After migration to Splynx, Skywire got one central platform that eliminated manual management of LTE authentication and bandwidth management. Splynx provided central IP address management, equipment tracking and map of the network. Administrators reduced the time to provision one customer in three times compared to what was before Splynx deployment.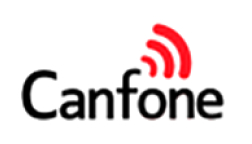 Canfone, Canada
Customer was looking for a solution to manage Mikrotik routers, that they deploy in the network of wholesale DSL operator. Splynx offered Canfone a solution to manage their CPE devices - to block non-payers, manage Wi-Fi access, monitor usage. As a result, the client achieved better management of customer routers for suspension and remote access via the OVPN network for CPE management.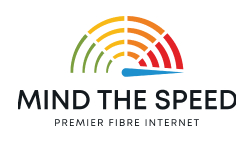 Mind the Speed, South Africa
Flexible Splynx Radius server replaced the previous solution. The migration to Splynx gave the possibility to create multiple realm and API customisations that allowed very flexible way of customers authentication via different location, fiber partners and resellers.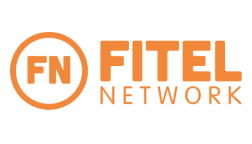 Fitel Network, Spain
The Fitel Network was optimised by deploying Splynx ISP billing system, redesigning the core network that allowed 10G throughput, registering AS and IPv4 address space that provided independent BGP connections. Splynx Huawei OLT management and ACS server were deployed in the network to reduce the provisioning time of new fiber customers.