Splynx 4.0: Integration with 3CX
In Splynx 4.0, we've introduced integration with the 3CX phone system. 3CX integration allows you to make calls directly from Splynx, store phone calls in CRM, and link calls to an existing ticket. 
By incorporating 3CX into your workflow, you're able to automate communication with your clients, ensuring that no ticket is lost and all customer requirements are considered.
Let's see what you can do with this integration.
1. Make calls
This integration allows you to start a phone call directly from Splynx. Here's how it works 👇
To make a phone call directly from Splynx, you need to have a 3CX web or desktop application opened. When you press the phone button next to the customer/lead phone number, you'll see a 3CX dialer with the customer's phone number. There can be more than one phone number, and all of them can be found in a customer profile.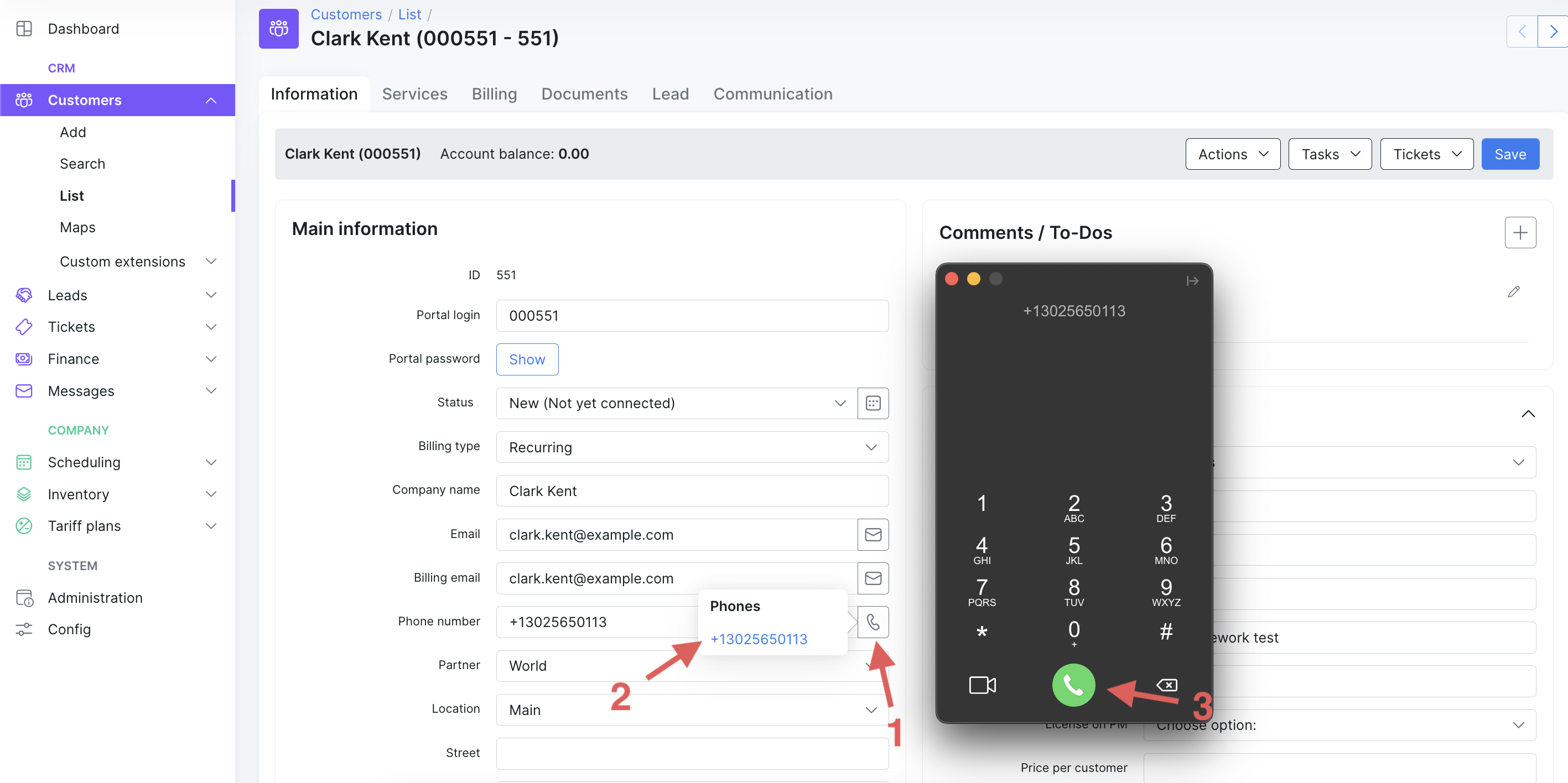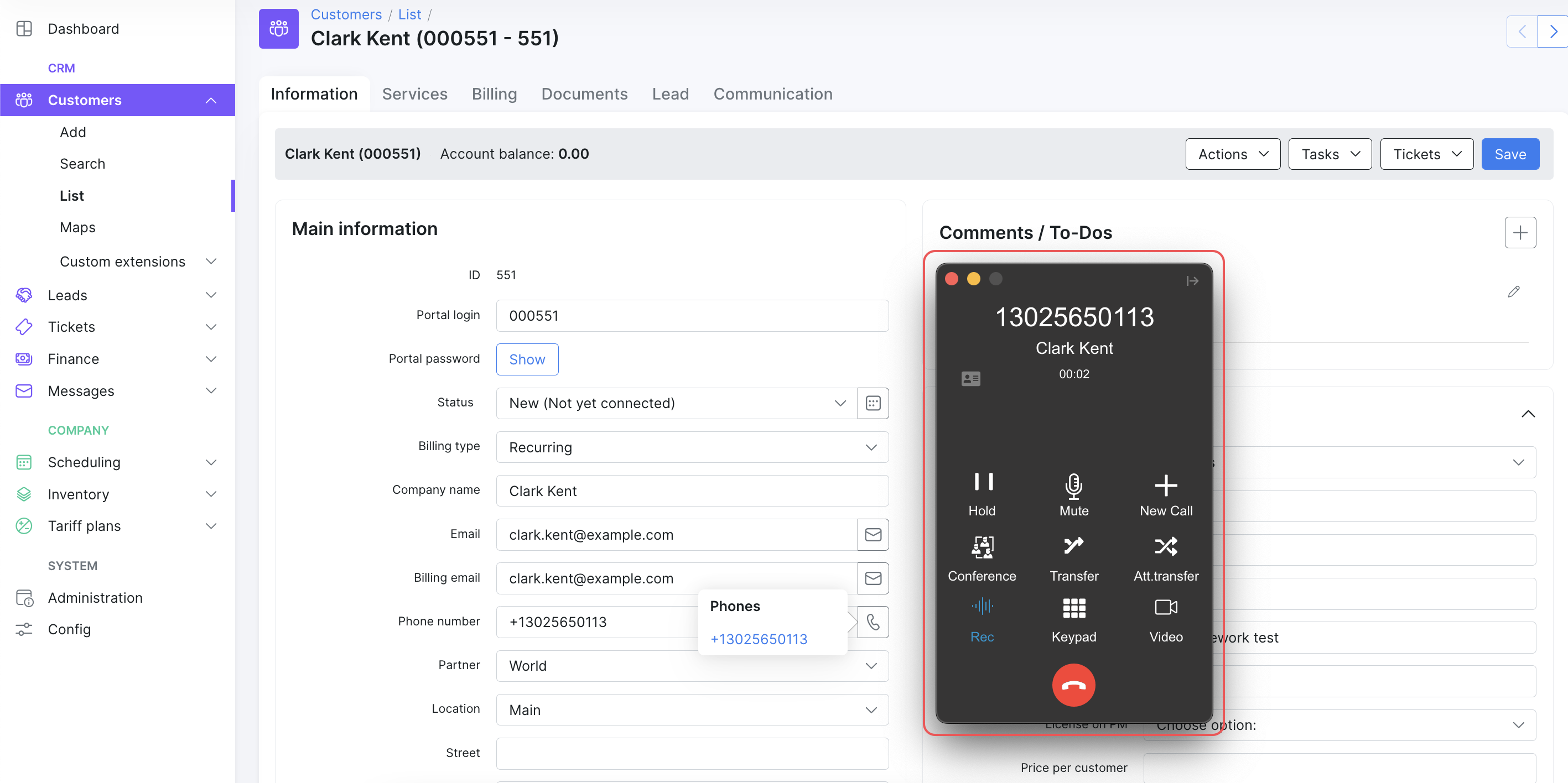 2. Store all calls in CRM
One of the first ways to improve customer experience is to humanize your interactions with them and create a personalized experience. So the next time you call the client, you can check the details of your previous conversations.
You can track the calls in the "Communication" tab of the "Customer" or "Lead" profile. All incoming and outgoing calls will be immediately assigned to the associated customer.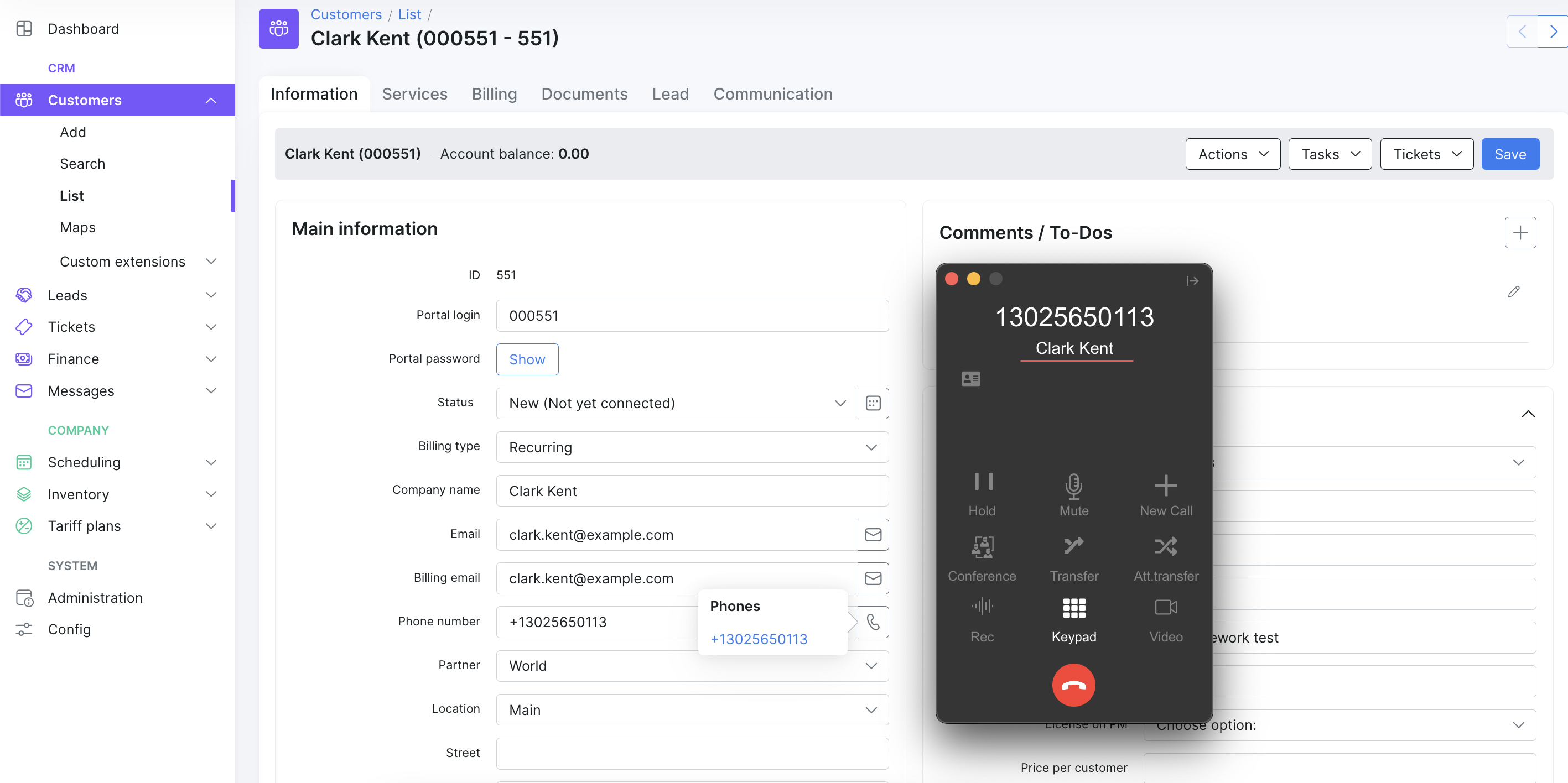 3. Listen to call recordings
To address miscommunication issues, you want to make sure that you can always come back and check your conversation with a client. Without these call recordings, you may not find the right way to clear up those issues. 
With 3CX integration, you'll be able to listen to every call recording in the "Communication" tab.

You can also leave a call description next to a call recording. You can give a quick recap of the client's needs or leave a note for your team about the status. It's handy to organize the information around your clients more accurately.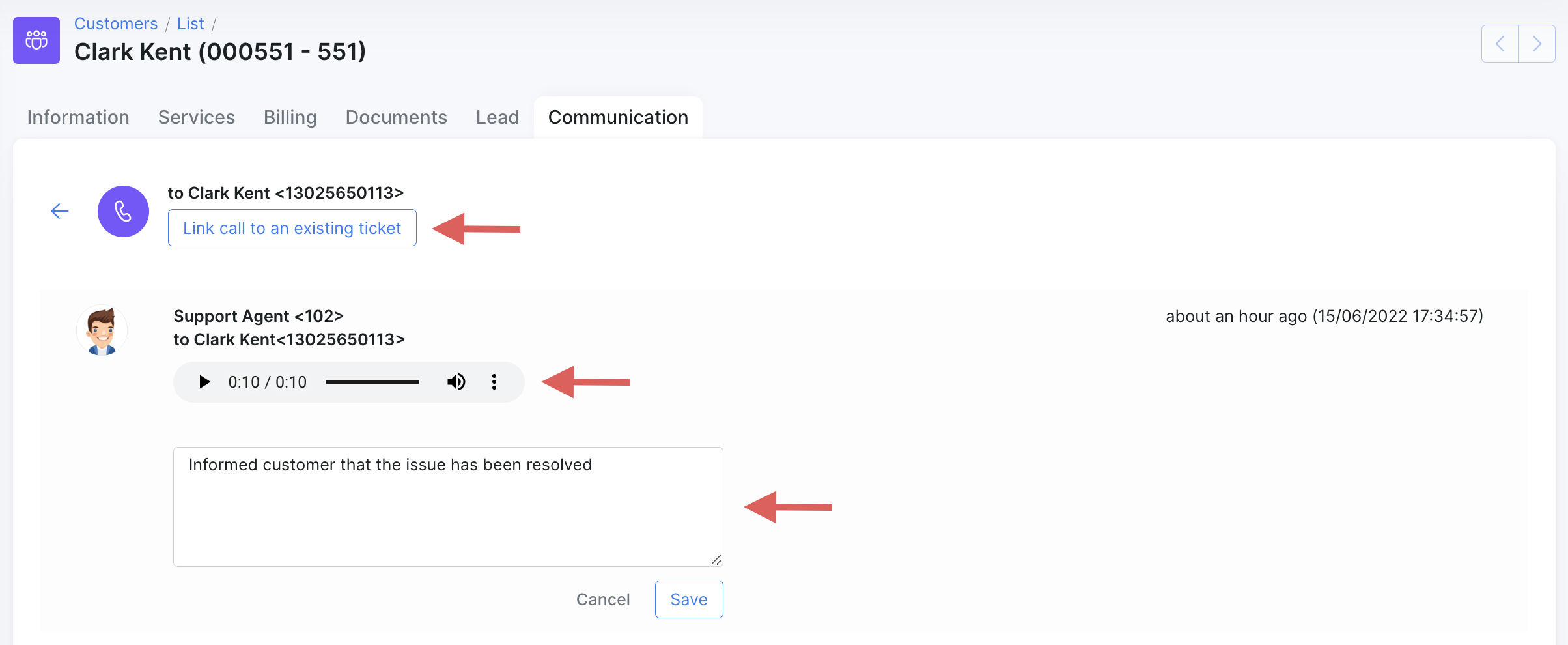 4. Link call to an existing ticket
Lastly, another amazing opportunity of this integration is to   Being able to connect the phone calls to tickets makes it faster to solve customers' problems. This way, your support team can reach out to a ticket and find a detailed description of the outage directly from the customer's words.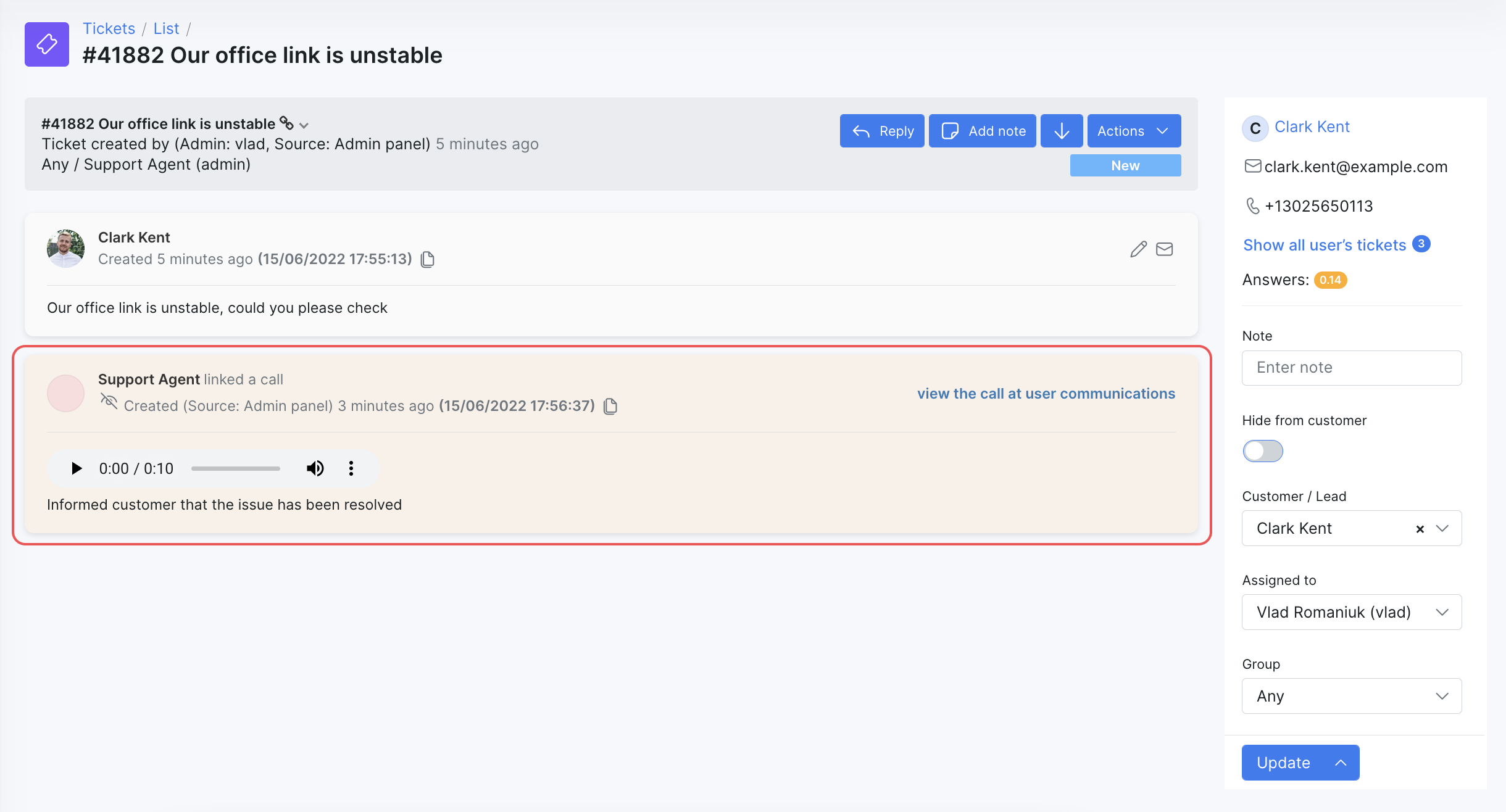 To do so, open call in the "Communication" tab and press the button "Link call to an existing ticket". The new modal window displays all tickets that relate to the customer. Just select a needed one.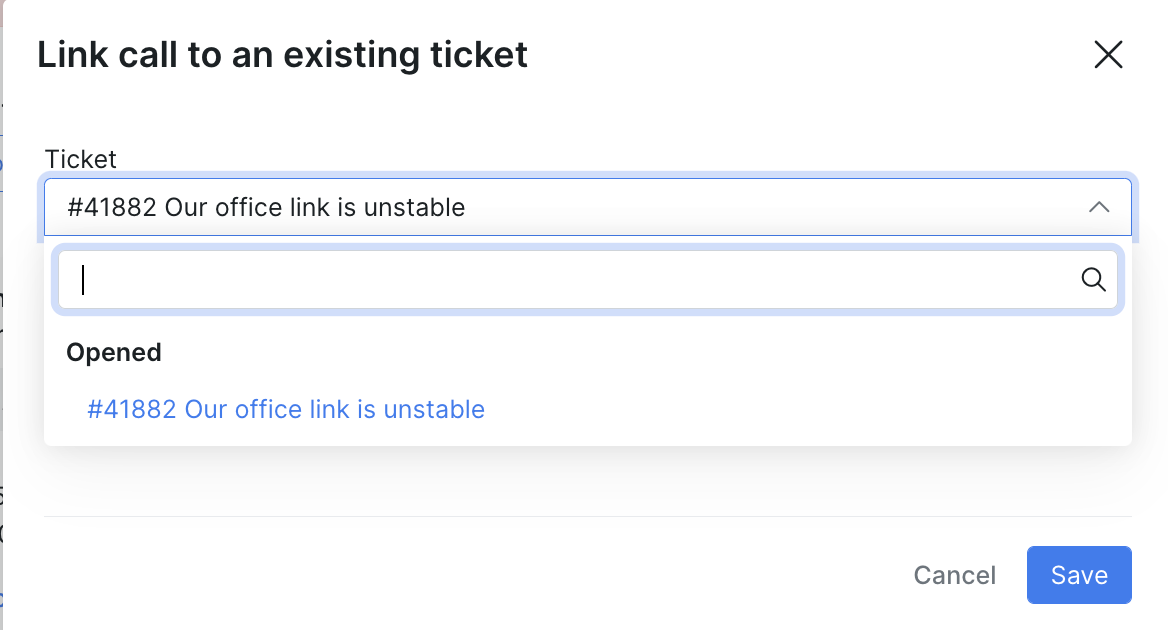 In a nutshell
Being able to make phone calls directly from Splynx, store, and head back over to call recordings can eventually become a vital component of a highly effective support and sales team.
If you want to learn more about 3CX configuration, go to the configuration guide:
1. 3CX add-on