How to drive ISP growth through referral marketing
Here's the reality – a staggering 92% of people are more likely to trust recommendations from people they know. Such is the power of a personal endorsement that it makes a person four times more likely to make a purchase. This statistic is a beacon for local ISPs, highlighting the potential of referral programs as a tool to leverage existing customer satisfaction for business growth.
Incentivize Mutual Rewards
Here's a straightforward strategy proved by hundreds of ISPs worldwide – when you reward both the referrer and the newcomer, you create a reciprocal relationship that encourages more sign-ups. Incentives can take various forms, such as free service for some time, free service upgrades, exclusive offers, balance credit, etc.
Evan Galvin of Ping Marketing suggests a masterstroke: give a month of free service to both the referrer and the new customer. It's like saying "thanks" with a cherry on top. For instance, for a service priced at $60 a month, you're investing $120 to acquire a new, paying customer. When you weigh that against the cost of other marketing avenues, you're playing a winning hand.
3 important points to consider when launching a referral program:
Incentivize Both Parties: Ensure that both the referrer and the new customer feel valued by offering rewards
Simplify the Referral Process: The easier it is to refer, the more likely customers will do it. Personalized links and straightforward sharing options are critical.
Ensure Smooth Tracking: Keeping accurate records of referrals ensures proper reward allocation and sustains customer trust in the program.
Considering the information above and suggestions from our customers we developed the Splynx Referral System module to streamline this process.
Tailoring Your Referral Program to Your Business Model
With the Splynx referral add-an, ISPs can customize their referral program to align perfectly with their specific business model. The system's flexibility allows for the configuration of bonuses and rewards, determining who receives them and how they are structured. This level of customization ensures that ISPs can set up a referral system that resonates best with their target audience.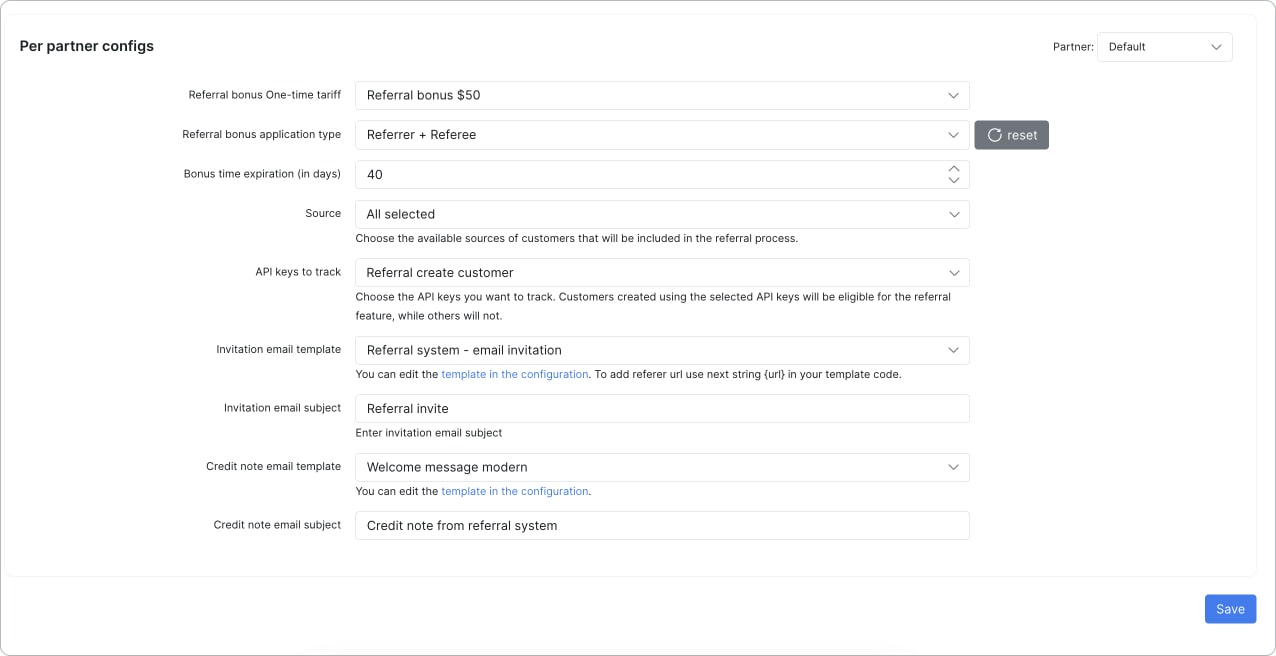 Streamlining the Referral Process for Users
The user experience is at the heart of the Splynx Referral Add-On. Through a dedicated widget in the Client Portal dashboard, customers can effortlessly share referral invite links via email.  This seamless integration into the customer portal makes referring friends and family a hassle-free experience, encouraging more referrals.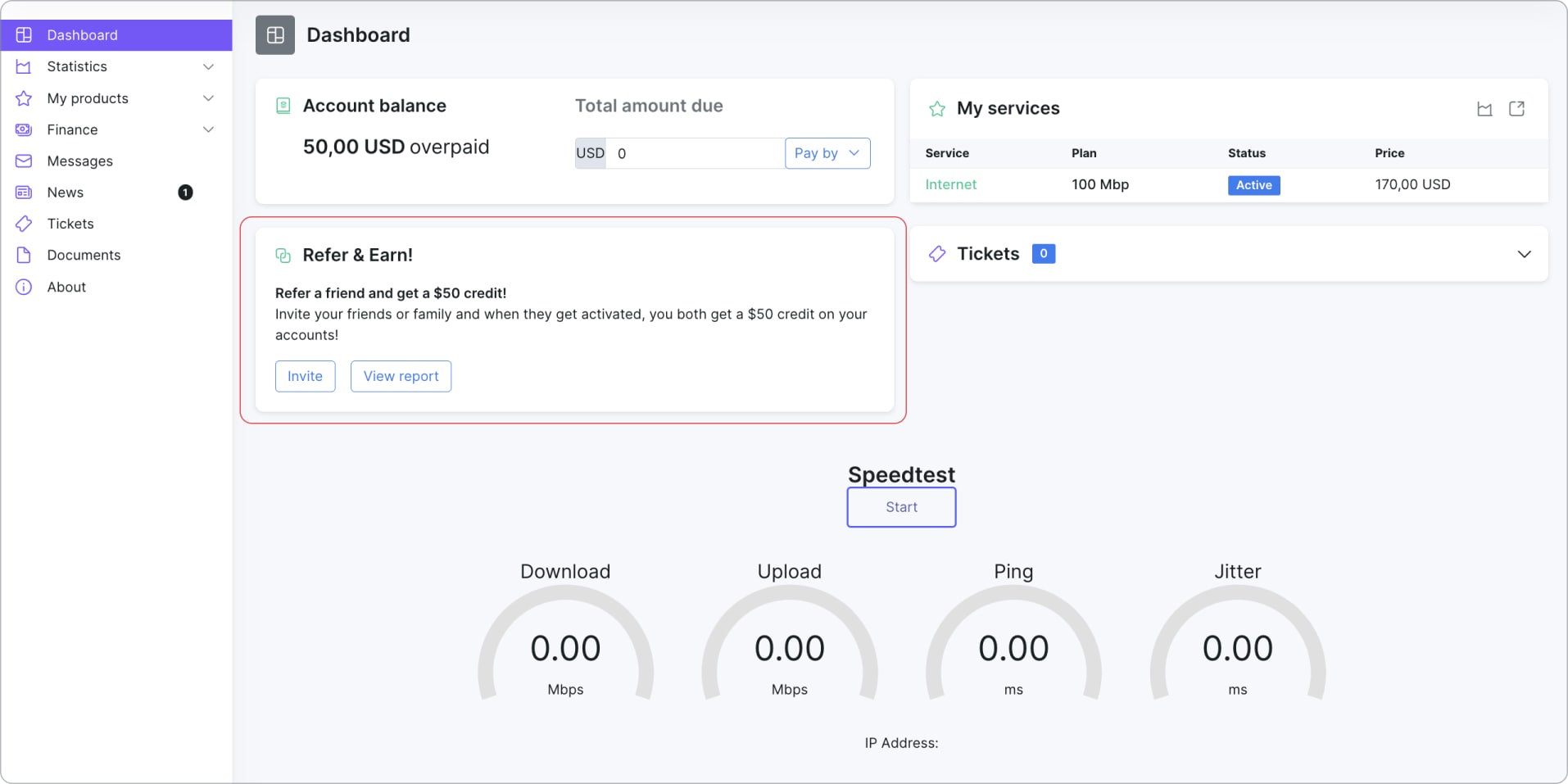 Also, there is a dedicated report available on the Customer Portal to check how many successful referrals they have and what is the total amount they earned.

Tracking Your Referral Program's Performance
Understanding the success of your referral program is crucial. The Referral Add-On includes a comprehensive report available at Administration > Reports > Referral System Report that enables ISPs to monitor and analyze all referrals within specific periods. These insights are crucial for understanding the performance and optimizing the referral strategy, ensuring the program delivers the best possible results.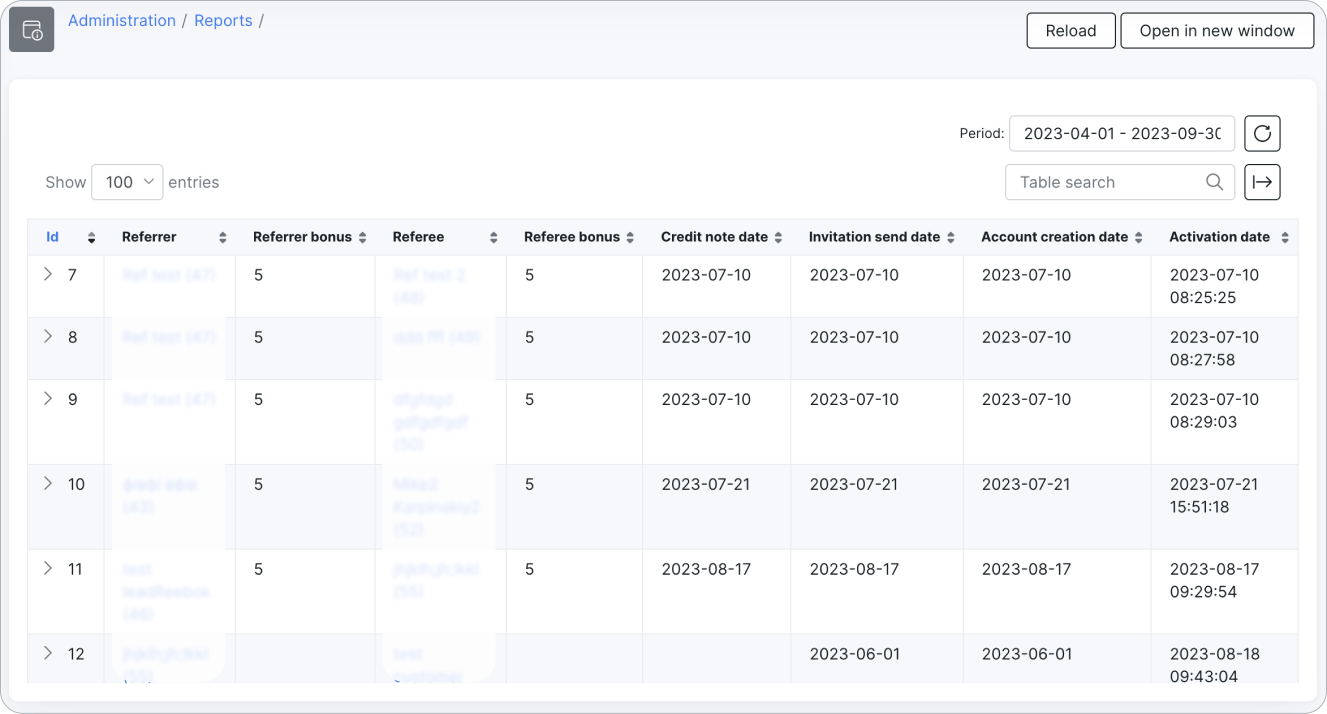 As ISPs continue to explore innovative strategies for growth, it's important to consider a holistic approach. In addition to implementing a streamlined referral system, local WISPs can further enhance their sales and customer loyalty by incorporating effective strategies. For several insights into this multifaceted approach, check out this article on Boosting sales and customer loyalty: 3 strategies for local ISPs. By combining the power of a well-structured referral program with these strategies, ISPs can create a comprehensive growth plan that maximizes customer acquisition and retention.