7 tips to build a stronger brand identity for your ISP business
In today's digital age, having a strong brand identity is essential for any business, including Internet Service Providers (ISPs). With so much competition in the market, it's crucial to differentiate your business and establish a recognizable brand that resonates with your customers. Let's dive in and discover 7 tips to take your ISP business to the next level
   1. Define Your Unique Selling Proposition
The first step to building a strong brand identity is to define your Unique Selling Proposition (USP). Your USP is what sets you apart from your competitors and helps you differentiate your business. To determine your USP, ask yourself what makes your business unique. Is it your pricing? Your customer service? Your technology? Once you've identified your USP, make sure to highlight it in your marketing materials and messaging.
Example: Sonic markets their fiber internet services as faster and more reliable than their competitors. They highlight these unique selling points to their target audience in marketing materials, such as their website and social media posts, which helps them stand out in the competitive ISP market.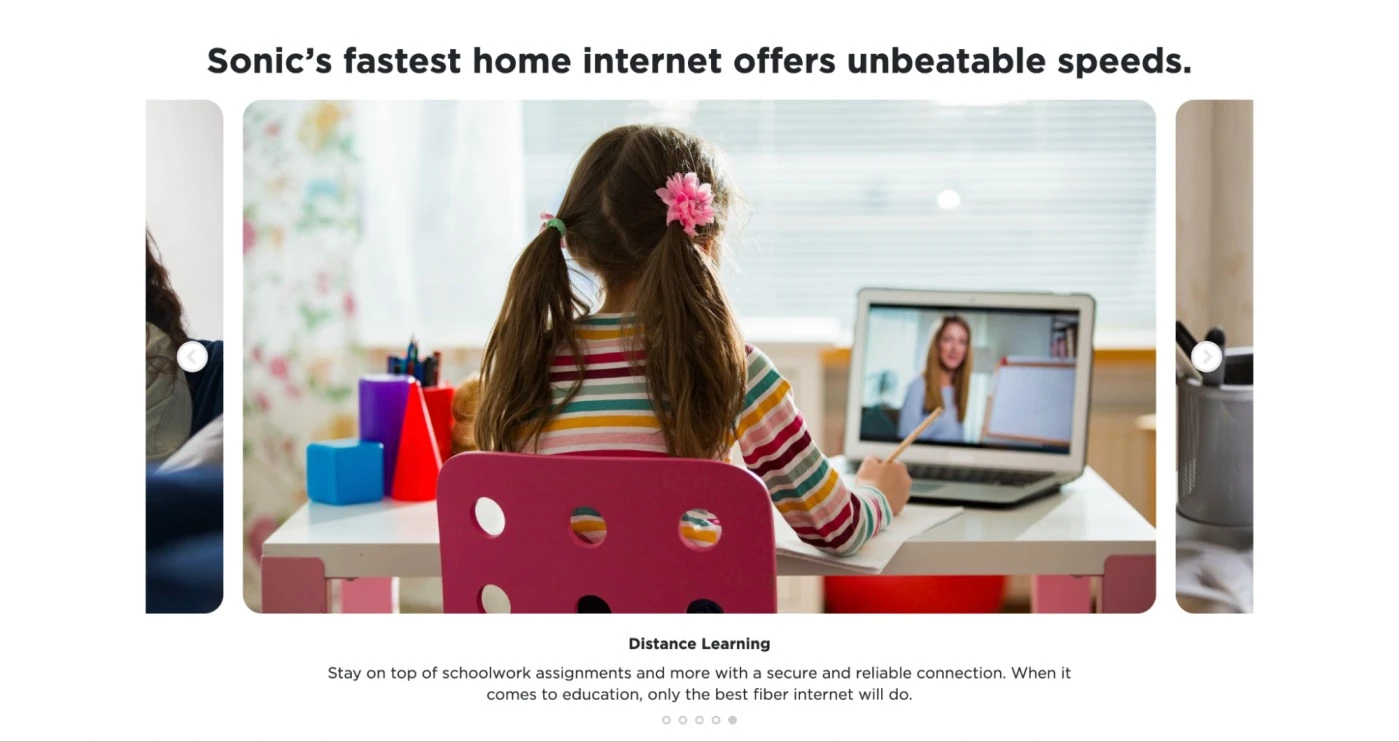 2. Develop a Strong Visual Identity
Your visual identity includes your logo, color scheme, and overall design aesthetic. These elements should be consistent across all of your marketing materials, from your website to your social media profiles. According to Forbes, ensuring consistent branding across all social media platforms can lead to a revenue increase of up to 23%. A strong visual identity helps to reinforce your brand and make it more memorable to potential customers. Having branded clothing for your employees as well as customizing company's vehicles is a simple and efficient way to create a memorable brand identity within your local community.
Example: Comcast Xfinity's purple color scheme is instantly recognizable and helps to reinforce their brand identity. Beyond their website and social media profiles, their service vehicles and employees are often seen wearing branded clothing with the same color scheme, creating a cohesive and memorable brand image. This type of consistency and attention to detail in visual branding can go a long way in establishing a strong and recognizable brand identity.
    3. Be Active on Social Media
In today's digital age, social media has become a crucial aspect of building a brand identity. Being active on social media platforms such as Facebook, Twitter, Instagram, and LinkedIn can help you connect with your target audience and build a loyal following. By regularly posting updates and engaging with customers through comments and messages, you can establish your brand as a trusted authority in your industry. Additionally, social media allows you to showcase your brand's personality and voice, which can help to make your brand more relatable and memorable to your followers.
Example: Google Fiber has a strong presence on social media, regularly posting updates and engaging with customers, while improving brand recognition.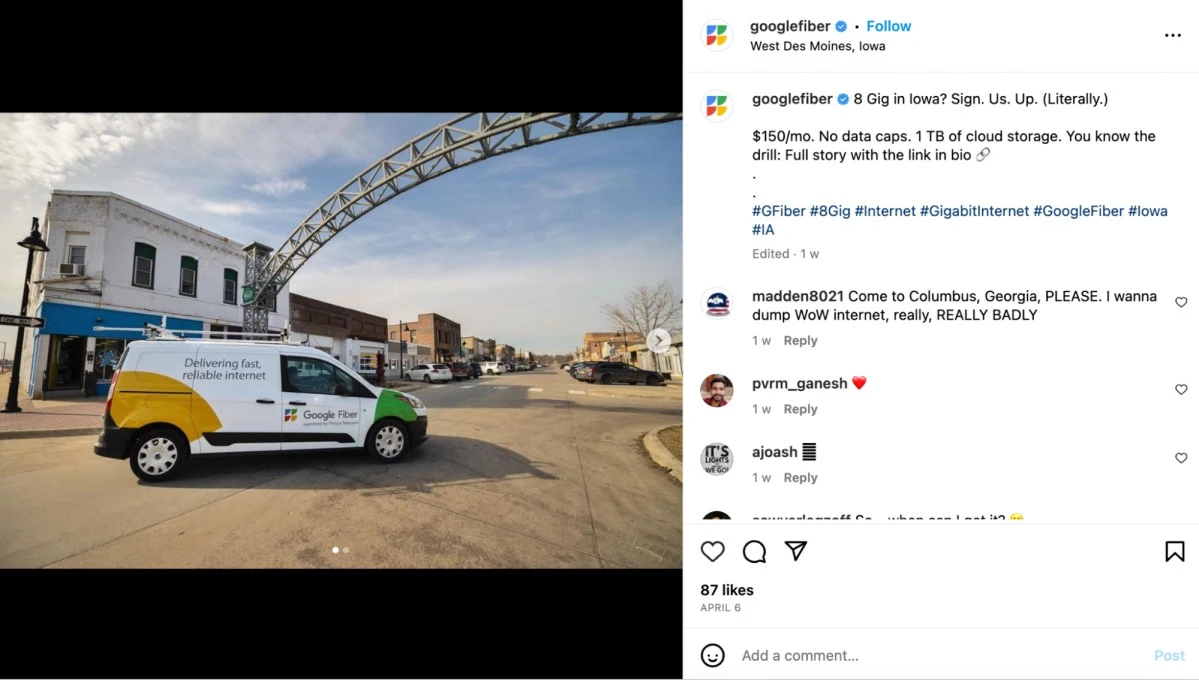 4. Provide Exceptional Customer Service
In addition to building a positive reputation, providing exceptional customer service can also help to increase customer loyalty and retention. When customers feel valued and appreciated, they are more likely to continue doing business with your company and even become repeat customers. On the other hand, poor customer service can quickly damage your brand reputation and lead to negative reviews and word-of-mouth. Therefore, it's important to prioritize customer service in all aspects of your business, from training your employees to handling customer complaints in a timely and effective manner.
Example: Our client from New Zealand, Wireless Nation, receives plenty of great reviews about their customer service, which conveys potential customers about their reliability. Moreover, it helps to establish a solid brand identity as a customer-centric ISP in their market.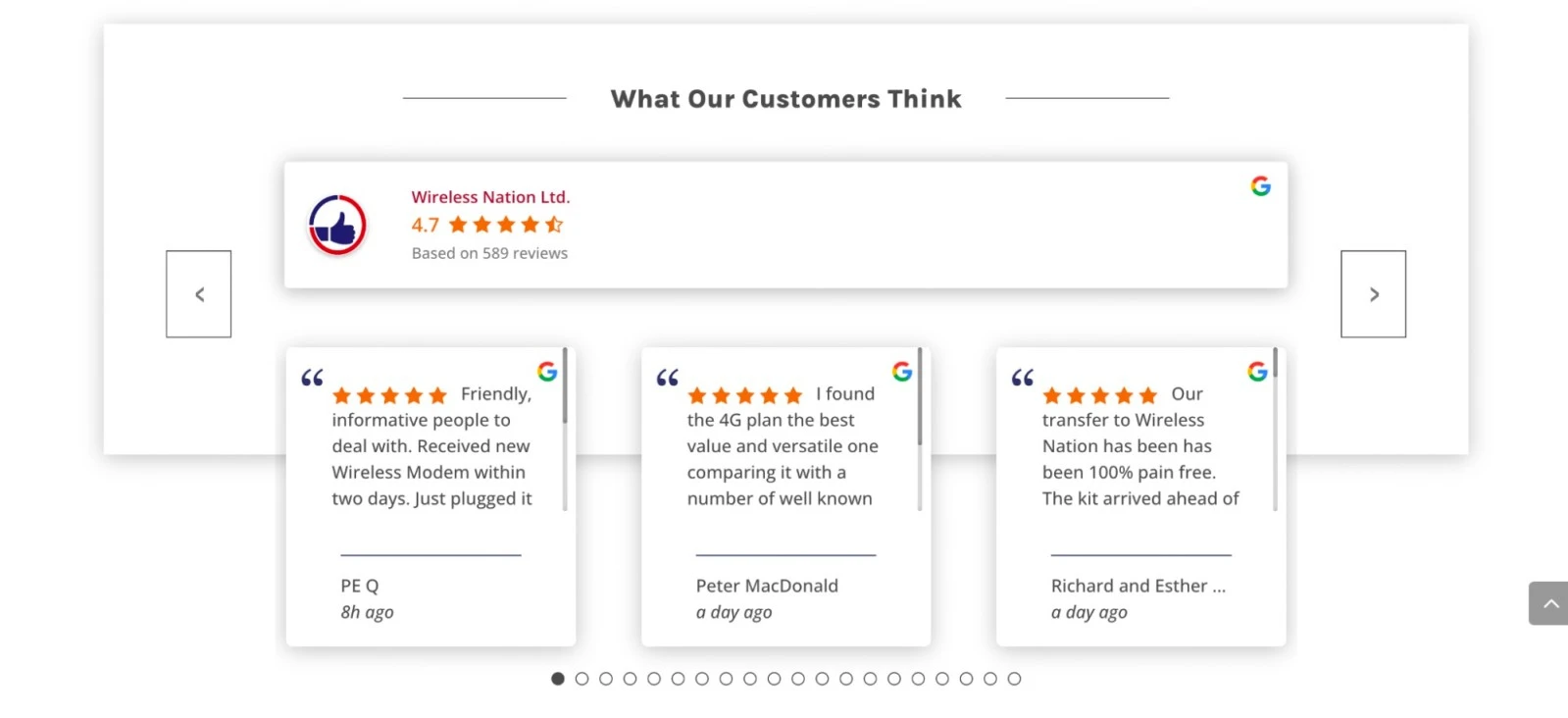 5. Offer Customized Packages
Offering customized packages is an effective way to provide personalized solutions to customers' unique needs. By offering different options and packages, you can appeal to a wider range of customers with different requirements, budgets, and preferences. This approach can help you differentiate your business from your competitors and establish a stronger relationship with your customers. Additionally, it can improve customer satisfaction by ensuring they only pay for what they need and want. Read an article on Broadband package variability with Splynx to learn more about providing end-users with different options for broadband tariff offers.
Example: Cox Communications is an excellent example of a company that provides customized packages. The company offers internet and TV packages that allow customers to select their preferred TV channels, internet speeds, and other features, such as DVRs and streaming services. This approach provides more value to customers and makes it easier for them to choose the services they need while keeping their costs under control.
     6. Create Educational Content
Educational content can be a powerful way to build trust with your customers and establish your brand as a helpful resource. Statistics on brand awareness show that brands that provide customized content are viewed more positively by 82% of consumers. Moreover, 70% of consumers report feeling more connected to a business after interacting with its customized content. By creating content that provides value to your customers, you can show that you care about their experience beyond just making a sale. This could include blog posts, videos, or tutorials that help customers troubleshoot common issues or educate them about new technology. Here's a handy article about the benefits of customer education for ISPs: How to know when your business is doing it right.
Example: Verizon Fios offers an extensive library of educational content for its customers, including blog posts, videos, and tutorials. Their content covers a wide range of topics related to internet and TV services, from troubleshooting technical issues to exploring new features and technologies. By providing this valuable information, Verizon Fios helps its customers make the most out of their services while also establishing itself as an authority in the industry.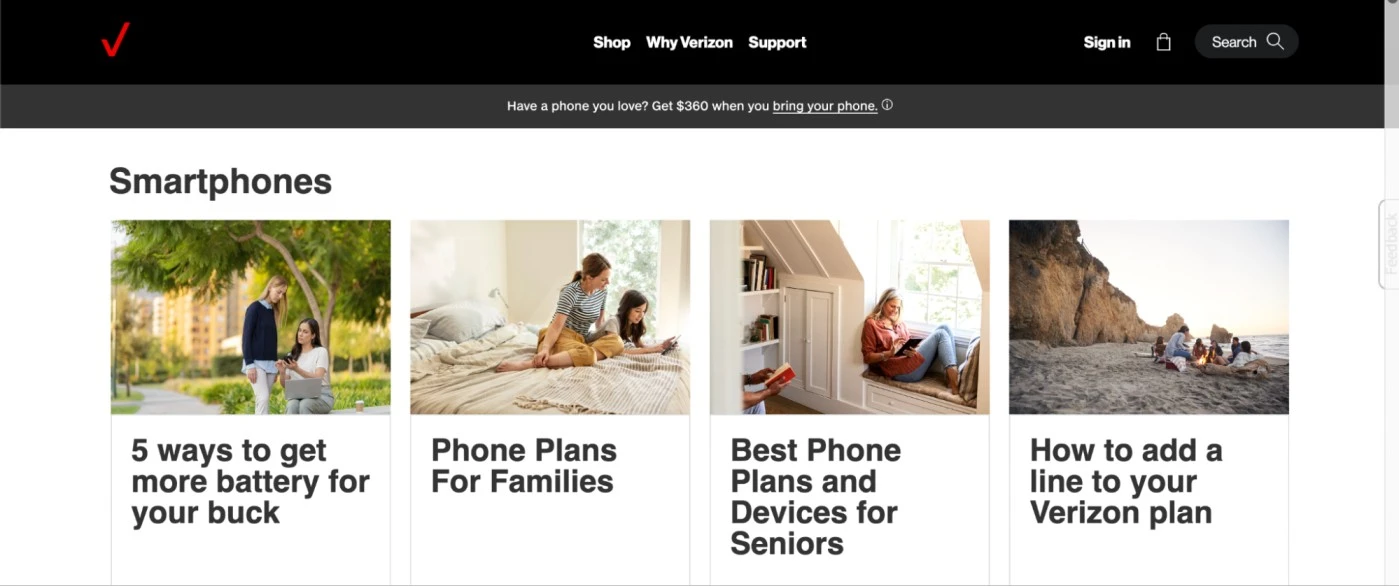 7. Partner with Local Businesses
Partnering with local businesses can help to establish your brand within your community and build a strong reputation. This could include sponsoring local events or collaborating with other businesses to offer bundled services. By working with other businesses in your area, you can tap into their customer base and potentially gain new customers for your business. This can lead to a positive perception of your brand, word-of-mouth marketing, and a loyal customer base that is invested in supporting local businesses.
Example: Grande Communications partners and actively engages with local businesses, which helps to strengthen their brand within their community.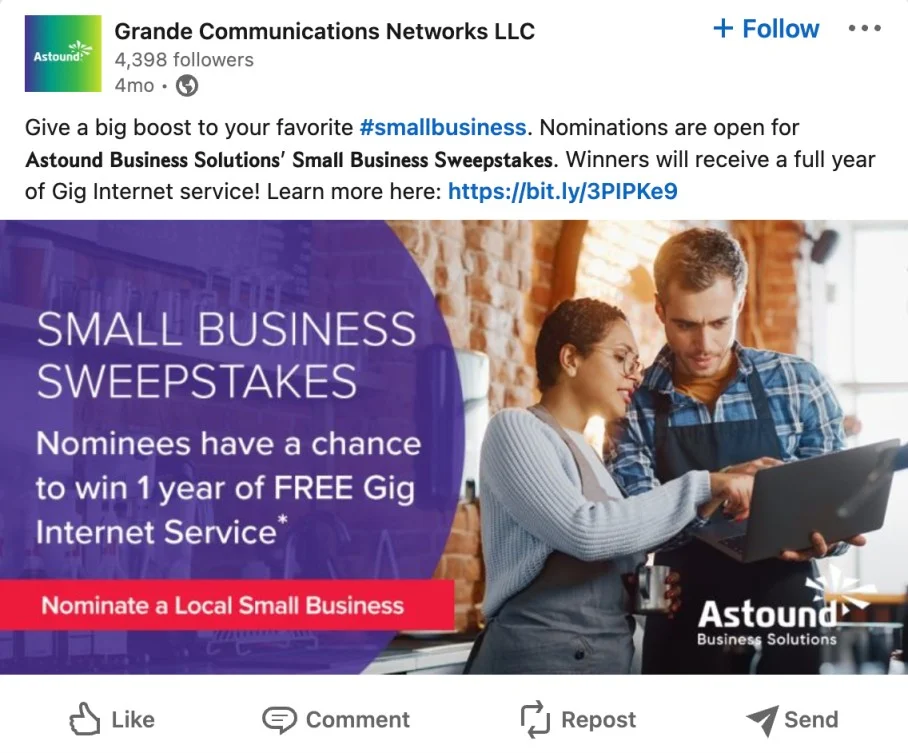 Conclusion
Building a stronger brand identity takes time and effort, but by following these tips, you can establish a recognizable brand that sets you apart from your competitors and attracts more customers. Remember to stay true to your brand values and consistently reinforce your brand identity across all of your marketing materials and customer interactions.