The proven way how ISPs can get more positive Google reviews
Google reviews: a complete guide for ISPs
Google reviews will give your ISP business a significant reputation boost without any cost involved. Obtaining Google reviews has several advantages, including Google ranking for local SEO, enhancing your online reputation, and identifying flaws in customer service that you give. You can determine where your ISP is performing well and where you could improve by analyzing internet reviews to see what your subscribers are saying. Then, by developing a plan that targets and enhances your current service, you will stand out from the competition and attract more new customers.
Reliability is one of the most critical factors for customers when choosing an ISPs. And in most cases, customers will look for online reviews about certain internet providers in their area to find out about the reliability and other people's experience. Nowadays, people look for reviews before making any purchase, so if you want to convert people from potential to active customers, the tactic of generating Google reviews should be in your marketing arsenal.
Best practices to generate more reviews
According to Evan Galvin, CEO of Ping Marketing, over 92% of consumers check online reviews before buying a service from you. Assume a potential customer faces a choice between two ISPs: one with 2.5-star ratings and negative feedback from subscribers, and another internet provider with 4.5-star reviews and positive feedback. In that case, the customer's choice is clear. As a result, Ping Marketing created a beneficial strategy for ISPs of all sizes to acquire more favorable Google reviews, improve their online reputation and increase revenue.
One of the strategies to use is for the installer to ask clients if they received good customer service after completing their task and instantly ask clients to leave a quick review since he/she gets credit for them back in the office and it helps ISP business grow. Most consumers would be pleased to assist because it only takes a few seconds to do so with a QR code with the URL for Google review.
Moreover, field engineers can receive positive feedback after fixing issues that subscribers may have. It is critical to create a task reminder for future follow-up and ensure that everything is functioning well. Then, field engineers can ask consumers whether they are satisfied and send them a link to leave a brief review. It is a win-win scenario to improve customer satisfaction rate and get more positive reviews.
Let's go over the steps for getting great internet reviews.
Step 1: Set up a Google Business Account properly and get a competitive edge
Make sure your Google profile is set up and verified before engaging with potential consumers.
Create a single Business Profile for the metropolitan area you cover. You should pick "service area business" during the first setup.
Choose whether you have a place consumers may visit. Also, you can define your service area by cities, postal codes, or other places you serve.
Enter a phone number and the URL of your website.
Verify your Business Profile. This makes your business information show up on Maps, Search, and other Google services.  To respond to a review, you must have a verified business page.
With all of that in place, you immediately have a head start on rivals that do not have a business page. Your company is more visible locally, and your chances of getting new consumers are much better. Here are more detailed instructions on creating a business profile.
Step 2: Generate a direct link for Google review
To begin, sign in to your Google Business Profile Manager. Look for the "Get More Reviews: Share review form" box on the Home tab.
Select "Share review form" from the drop-down menu. Your Google review link will be displayed. Simply click the link to copy it; you should also be able to share it via Facebook, Whatsapp, Twitter, and email.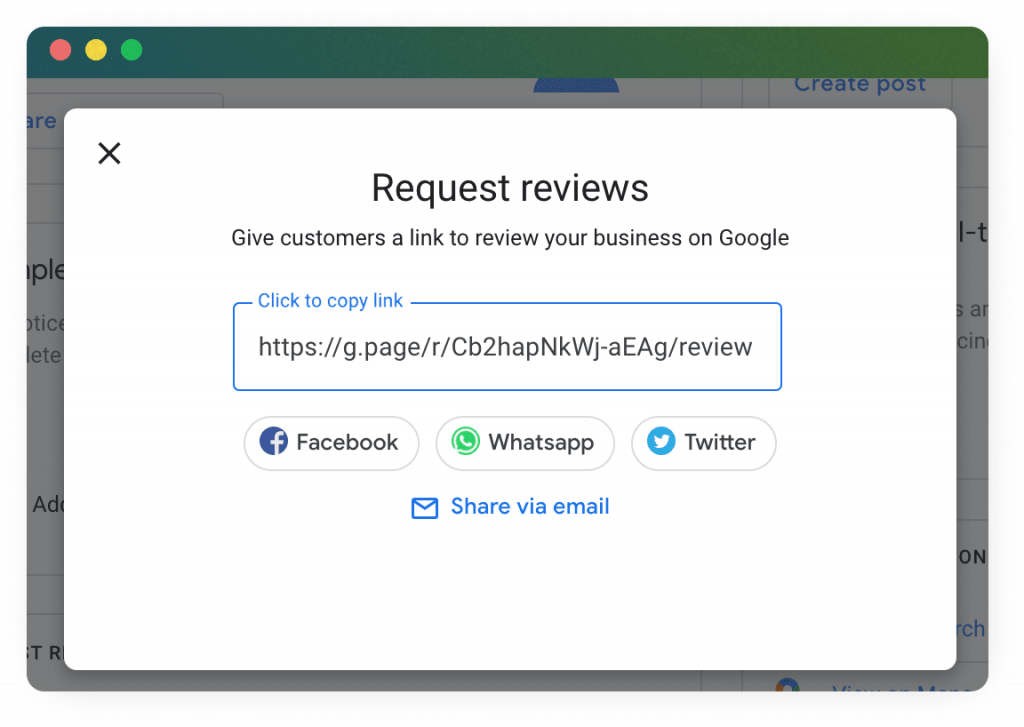 Now you can make good use of that link in order to increase the number of clients that rate your ISP business. You can include it in thank you emails, chat interactions, or other forms of contact.
Step 3: Generate a Google Review QR Code
The use of QR codes will make it easy for your subscribers to leave ratings. There are plenty of online free QR code-generating tools that you can utilize for that. You can try out this one. Let customers know it's quick and easy to leave a review. After the case has been resolved, your engineer may show the QR code to the customer during the field visit. Because of the ease of the process, the vast majority of clients will agree.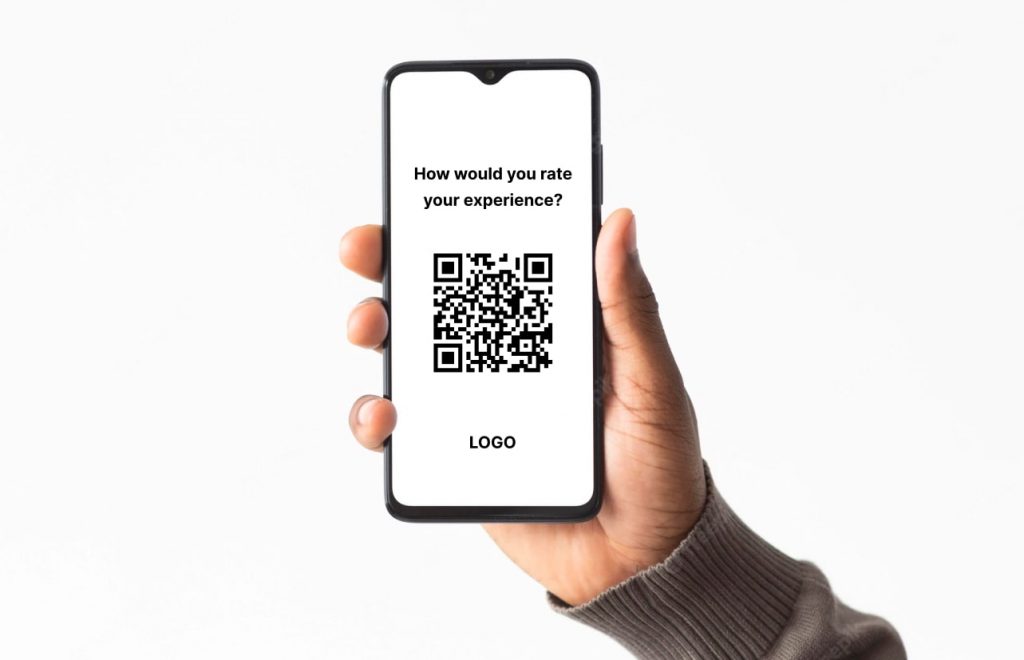 In the nutshell, understanding how to share a Google review link will almost certainly result in additional feedback for your business, more trust, and reliability, as well as revenue growth. Make sure you have a strategy in place for tracking feedback and responding to reviews, maintaining a larger customer base while also increasing your ISP's income from that base. Use the information in each review to better understand your subscribers, develop an effective customer experience management strategy, and inspire customer loyalty.