Two-factor authentication in Splynx
Security in Splynx has always been a number-one priority. Passwords inside Splynx database are encrypted, as well as all codes. But what will happen if one of your administrators has a poor password and the people with malicious intentions obtained the access to your Splynx system?
To prevent this we've added an extra level of protection and introduced the support of two-factor authentication of administrator login to the Splynx ISP Framework. What does this mean? It means that after entering your username and password you have to enter a temporary code created by a special application in your mobile phone. This app can be either Google Authenticator, Authy, or 1Password. This is the most secure login approach in today's web world.
At the first step, we create a new admin account that is given to one of our network administrators.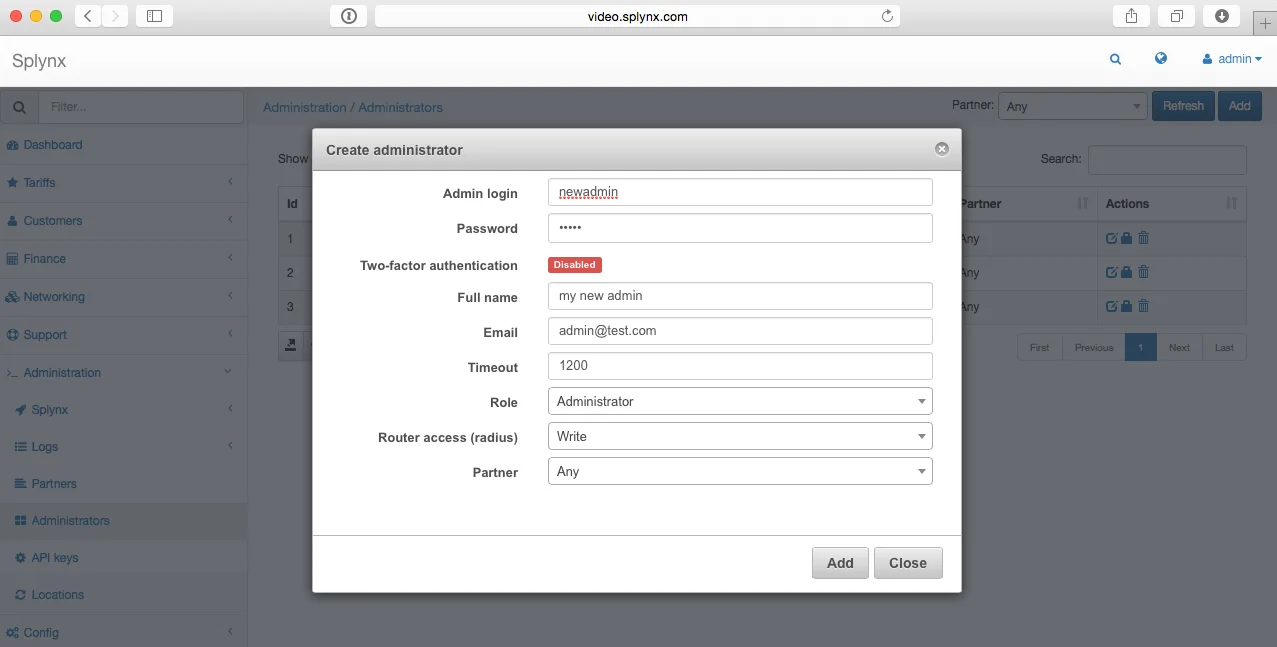 When you're in the "newadmin" account in Splynx, you need to enable two-factor authentication.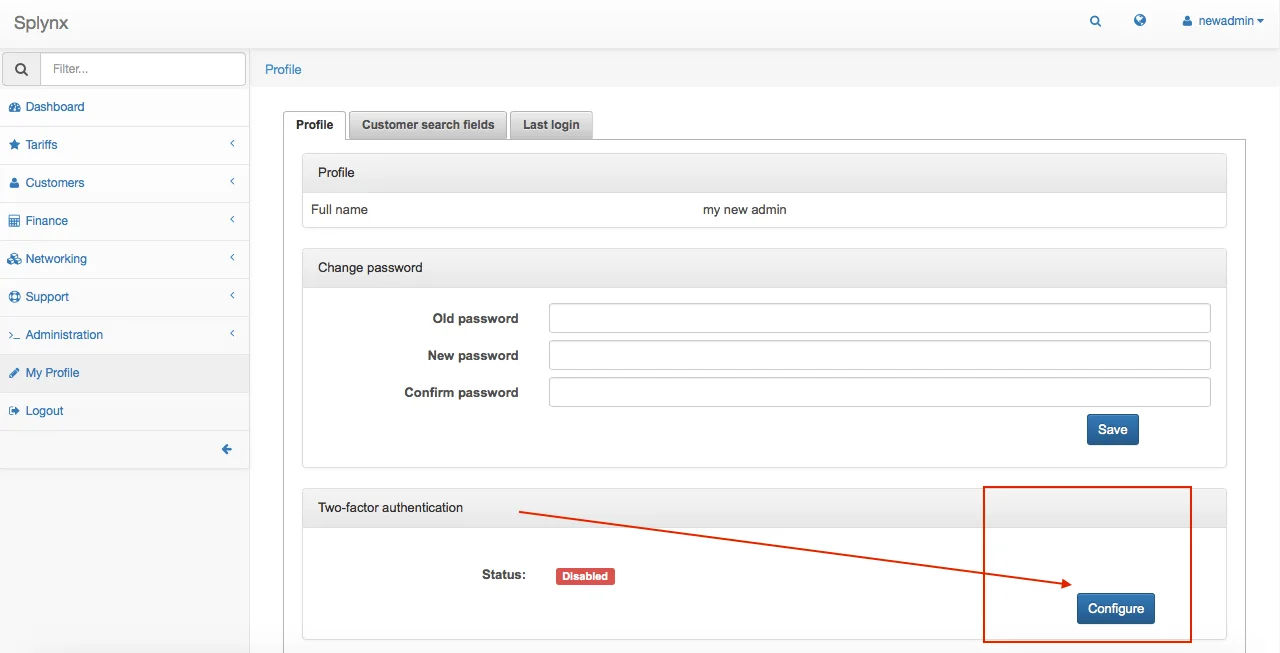 Open your app on your mobile phone (here it's a Google Authenticator) and scan the QR code.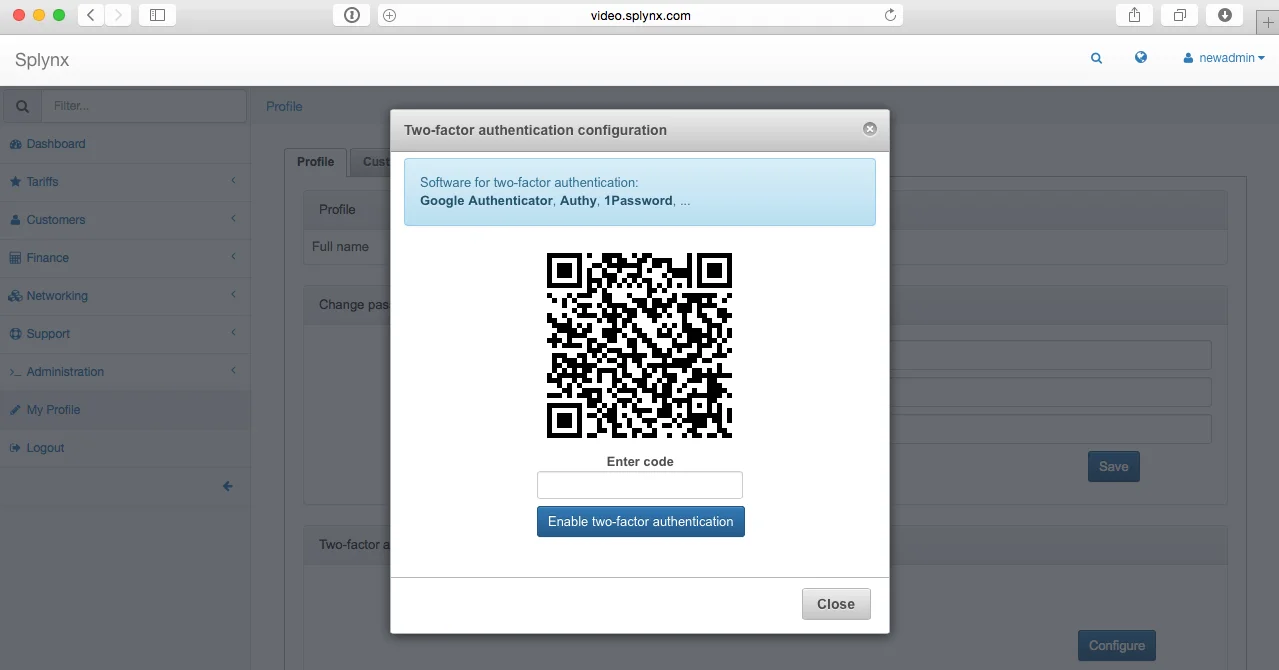 An instance of authentication for Splynx was created in your app, now use it: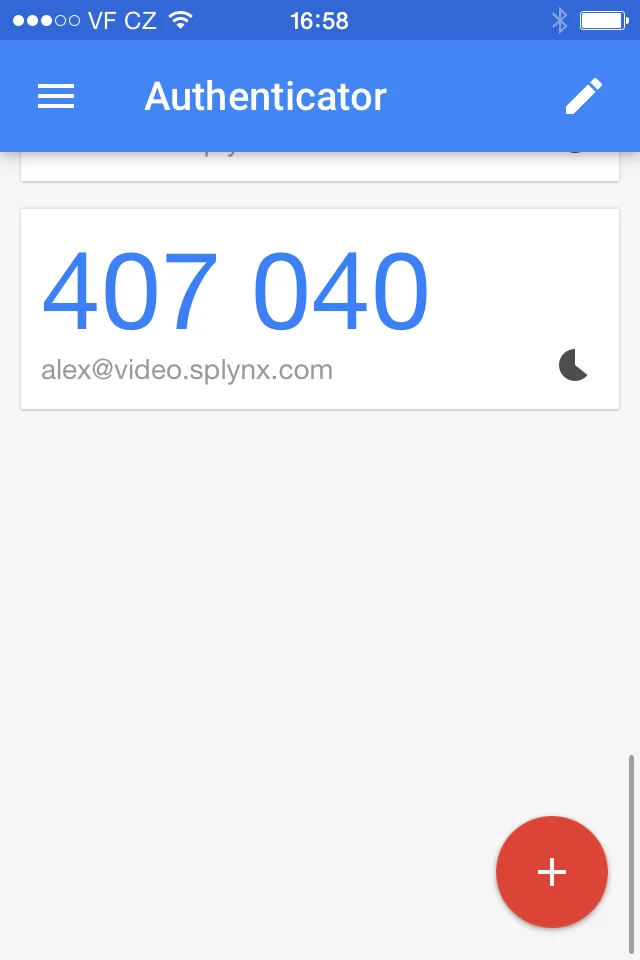 Next time if "newadmin" tries to log in to the Splynx system, he will always be asked for a one-time code.