Crisp Wireless ISP
Australia
With an opportunity to do more from within Splynx, the time required to manage customer needs has changed a lot.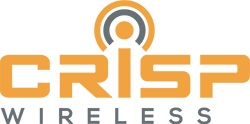 Previous solution - None
Problem
We were a start up WISP looking for a system to manage our customers.
Why Splynx?
When we started it was simply about managing our WISP. But it has grown to more with CRM and scheduling now which have been a fantastic add-on. The support from the guys is fantastic, they get back to you in a timely manner and nothing is too much trouble and responses are easy to understand and implement. The management of our network in a simple system yet in-depth is amazing. There is very little we can not do within the platform when we are dealing with customers, from their first interaction to getting to connected to following with emails or texts. From CRM to customer setup the system is easy to manage and understand and you don't need to be an IT genius to work through the systems.
Results from working with us
The simplicity of the system has been the best thing about Splynx. As we have been using it for for over 3 years now we have watched the improvements become implemented with each upgrade. Being able to do more from within Splynx is certainly changing the time required to manage customers, and as our numbers keep growing the more we can do within Splynx the easier it is for our staff to manage customer needs.