Mawingu Networks
Kenya
Streamlined billing, provisioning, CRM processes, and workflows thereby eliminating human errors, increasing efficiency by reducing the time taken to carry out certain tasks, improved response time, and saw an overall reduction in costs.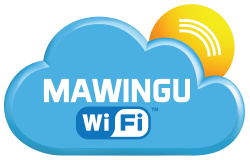 Previous system - a combination of custom solution and manual processes
Problem
We were using a combination of a be-spoke solution and some manual processes while looking for a full-featured BSS/OSS framework.
Why Splynx?
A combination of factors namely, maturity of the system and key billing, orchestration and provisioning features and functions, a clear product roadmap, pricing flexibility, responsive and quality support, extendibility and integrability of the system with a rich Open API library. There was also the fact that it supports common payment gateways including M-Pesa.
Results from working with us
Splynx allowed us to come up with a seamless billing and provisioning workflow. We have been able to automate the majority of our processes increasing staff productivity, efficiency, and quality of service while reducing our overall backend BSS/OSS costs.