Use of Artificial Intelligence (AI) in support performance report
For us, our customer support and experience are equally as important as the product we provide. So we always analyze our support level, optimize our service and processes.
Previously we had a dedicated team member whose task was to check and evaluate all our closed tickets. It gave us a better understanding of our company performance, helped us identify and investigate tickets with lower marks, etc.
And since automation is a key aspect of any business process — and ours is not an exception — we decided that this approach must be reevaluated and improved.
To be able to consistently and efficiently track and analyze our support tickets, we developed our first-ever AI that was recently launched. This technology is an own-built neural network that is able to self-learn.
How does AI work in Splynx?
So here's the pertinent question: how have we actually taught these neural networks to process data and perform the daily analysis of closed tickets?
In short, we've uploaded 16 000 closed tickets to our neural network, including all statistical data, and started the assessment. The neural system retrieved data and analyzed it based on various parameters. For instance, for Timing grade the network processed the data based on these parameters:
number of customer's messages
number of support agent's replies
time before the 1st reply
time of the longest reply
avg. reply time
time to resolve the ticket
For Content and Feedback grades the system analyzed the text data from all these closed tickets. Once complete, it compared all data with the grades put by our controller. As of now, the accuracy of data assessment is around 90%.
The neural network is now running and analyzing all our closed tickets on its own. We'll keep you posted with all the updates and results.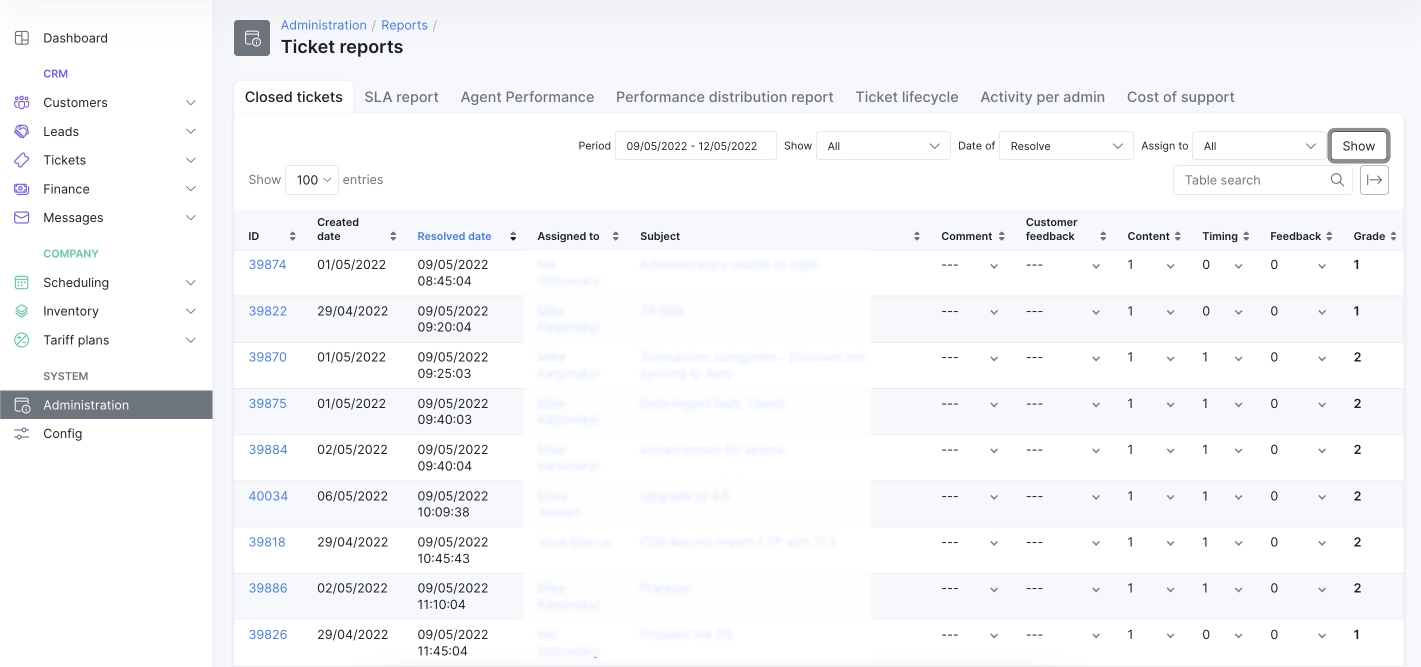 Is AI technology available for Splynx customers?
At the moment, this technology is available only for Splynx internal use since it is in the initial stage and we're currently testing the pilot version. Later on, we'll do our best to bring this technology to our customers with the ability to teach the neural network based on your tickets to see how it behaves on your side.
This is another step forward that will enable us to work with big data, analyze tickets, find the weak points, and reduce our time spent on repetitive and detail-oriented tasks.