The story behind Splynx: an interview with Alex Vishnyakov, CEO and co-founder of Splynx
When choosing a reliable partner, we pay more attention to the one who is open and believes in what we believe in. It is equally important for both clients and company employees to know the company's story and background in order to be on the same wavelength and feel connected. That is why we always try to stay open with our customers and state that Splynx is a software solution made by people for people.
Our CEO Alex Vishnyakov is often invited to various interviews to tell the story of Splynx. The latest was the Nathan Latka podcast, as well as an interview for StarterStory that will be published soon. Just as a journey begins with the first step, a business begins with an idea – to create a unique competitive product that can be customized and adapted to a specific market. And we want you to get to know us a bit more. How it all started, where are we going now and what goals do we set for ourselves?
Alex shares how the idea of Splynx creation came about, how the solution was transformed, and what the company achieved.
Who are you and what is your business?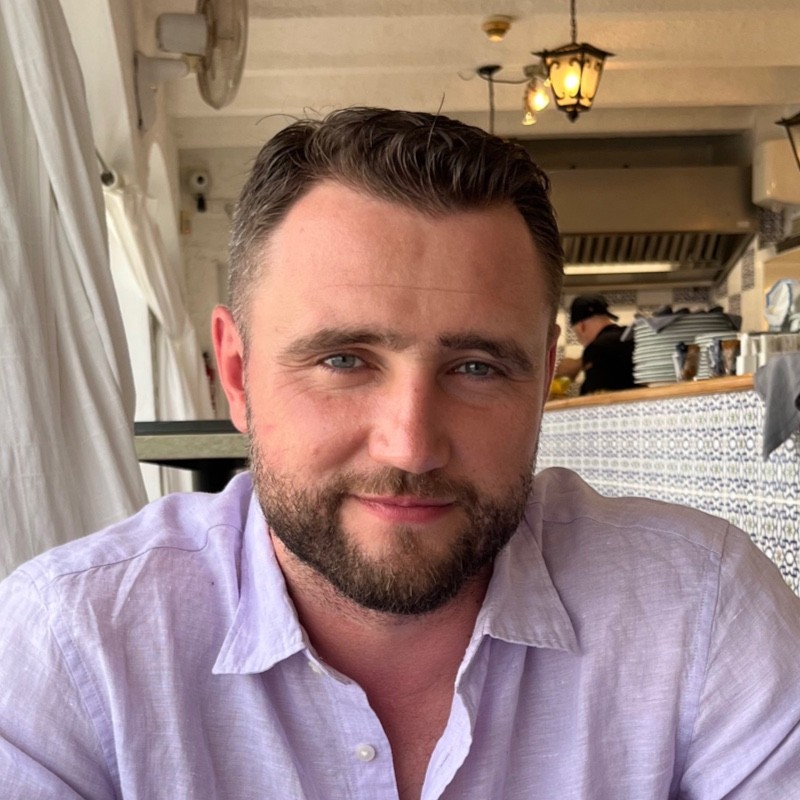 I'm Alex Vishnyakov, CEO and one of the Splynx founders. Splynx is a company that develops and sells its product – it's a SAAS solution for Internet and Voice providers. Our software provides features such as billing, payment collections, integration with accounting platforms, network management, ticketing, and CRM system.
The company was founded in March 2016 by 4 founders – me as a CEO, my long-term partner who became CTO, our first developer, who is now head of software development, and a silent investor that assisted us in the beginnings of our journey and always gives valuable advice.
We have 4 offices with 50+ employees today. The headquarters are located in Prague, the second office is in Barcelona, where I live, the support team is in Johannesburg, South Africa and part of our team is in Ukraine.
Our customers are small and medium-sized ISPs (Internet service providers) worldwide. At the moment our product is used by 750+ companies in 50 different countries. The majority of our clients are from English-speaking countries such as South Africa, the UK, New Zealand, and Australia. We began to get more and more clients from the United States in 2022, and we intend to expand our presence in that market the following year.
What's your backstory?
I started my career as a networking engineer back in 2003 in Prague in a small company that provided VOIP and Internet services. There I spent 4 years, got several Cisco and IT certifications, and then got an opportunity to try project and product management in a software development company.
After 2 years of working there, I decided to found my first business in 2009 – IP brokerage, a company that buys, sells, and helps to acquire IP addresses. The company was founded together with my partner, Ruslan Malymon, who later became the CTO of Splynx. We provided IP brokerage services to over 2000 companies during the first 5 years of existence. The majority of our clients were Internet providers. I had very good relations with some of our customers and they were complaining about existing software solutions on the market. Existing platforms were outdated with poor support, developed in the early 2000th.
How did you come up with the idea of creating Splynx?
In 2012, we decided to start an innovative product with competitive pricing called Mikrobill. We started selling the product on our primary markets where we operated with IP addresses – Eastern Europe and Spanish-speaking countries.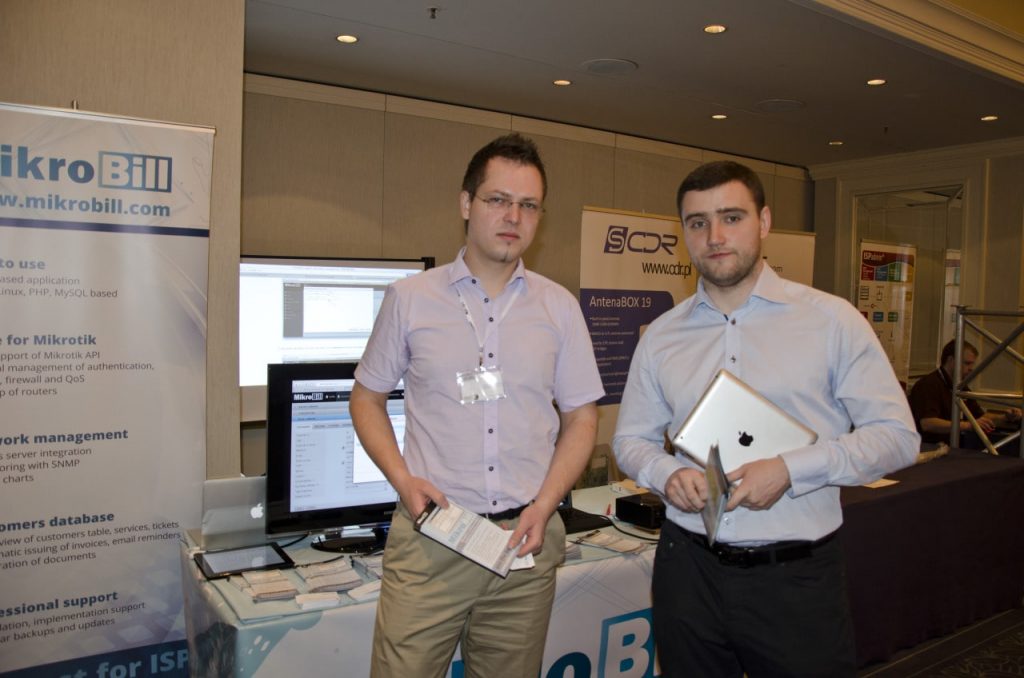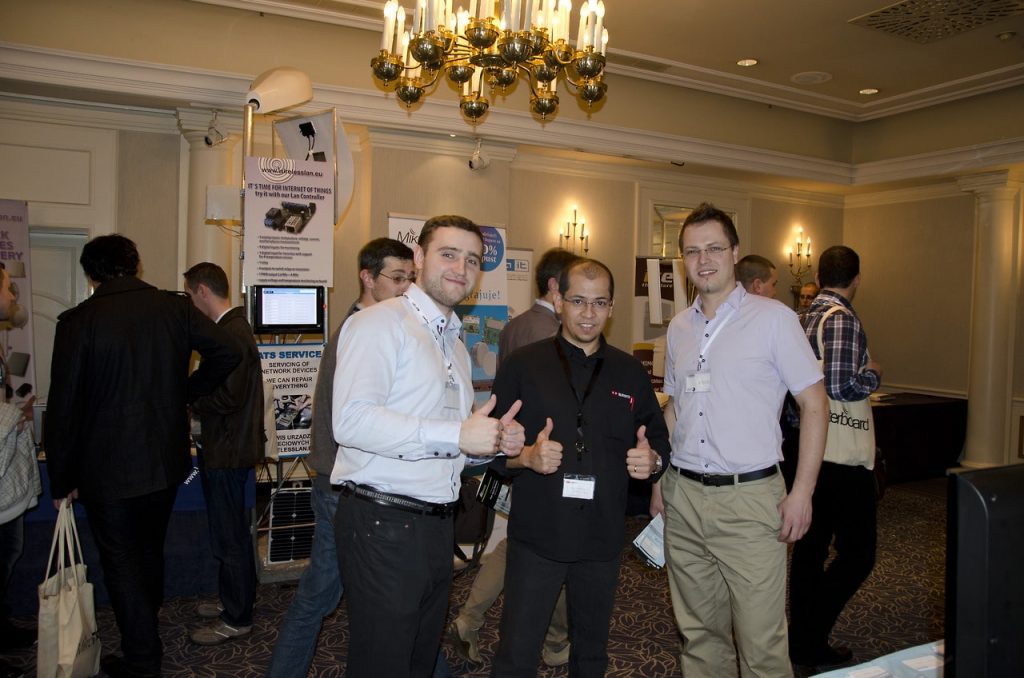 The pricing model was a one-time license fee and a small support fee (the same pricing that competitors provided at that time). After onboarding 100 customers in 1.5 years we found out that the pricing model doesn't work, markets are quite poor, and each country needs customizations that we cannot provide with our small team. In 2013 we decided to close the company. We stopped sales and software development, providing very limited support to customers that bought the system.
In 2014, our CTO together with Alex Fedoryshyn, our current head of software development, started to work on a new product. Our main objective was to create a platform that will be flexible and allow country-specific customizations. It took them 2 years to write the first version of a new product.
Meanwhile, I was invited to South Africa as a network architect to help build a network of a local Internet and Voice provider in Johannesburg. During my stay in South Africa, I understood that the South African Internet market is growing, new Internet providers are being created every month and there is a strong need for a billing and CRM platform with network management ability.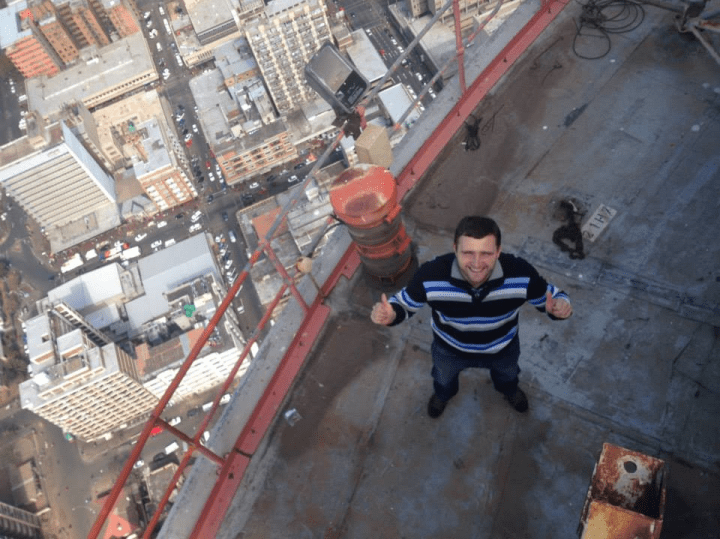 A company where I was working as a network architect – Skywire Technologies Ltd (Pty.) became our first client in 2015. We got ideas of how the system should work for the South African market and launched our first version in March 2016. The first year was quite tough because we were only 3 people in the company and had to find customers, deploy the platform and continue developing it. That's why in 2017 we invited our 4th partner who helped us to finance our growth – we hired the first 10 people – developers, support engineers, and sales managers.
So, Splynx was born after the failure of Mikrobill. Initially, I wanted to call it Phoenix, but then we decided that it was better to not relate to the previous failure.
What does Splynx mean?
It is a Service Provider Lynx. This small, adorable and clever animal that can live in different conditions always inspired me.
Take us through the designing and prototyping of your product.
The very first version of the product was done as a one-man custom development by our CTO for his brother, who had his own ISP company and needed a reliable billing platform. All solutions on the market were expensive or didn't provide needed features, so they developed their billing software that was able to get the payments and store basic CRM data about customers.
Based on that software we built Mikrobill.
And as I already mentioned, it took us 1.5 years to get the needed experience to understand exactly what customers should we look for and what countries should we focus on. We talked to many clients and all of them had different points of view – what is important and what is not. Several times we were convinced by a few clients that we developed several features that will never be used by anyone and it was one of the reasons for Mikrobill failure. Of course, we were also checking competitors and open-source products to understand what is the minimal feature set that is requested by Internet providers to run their business.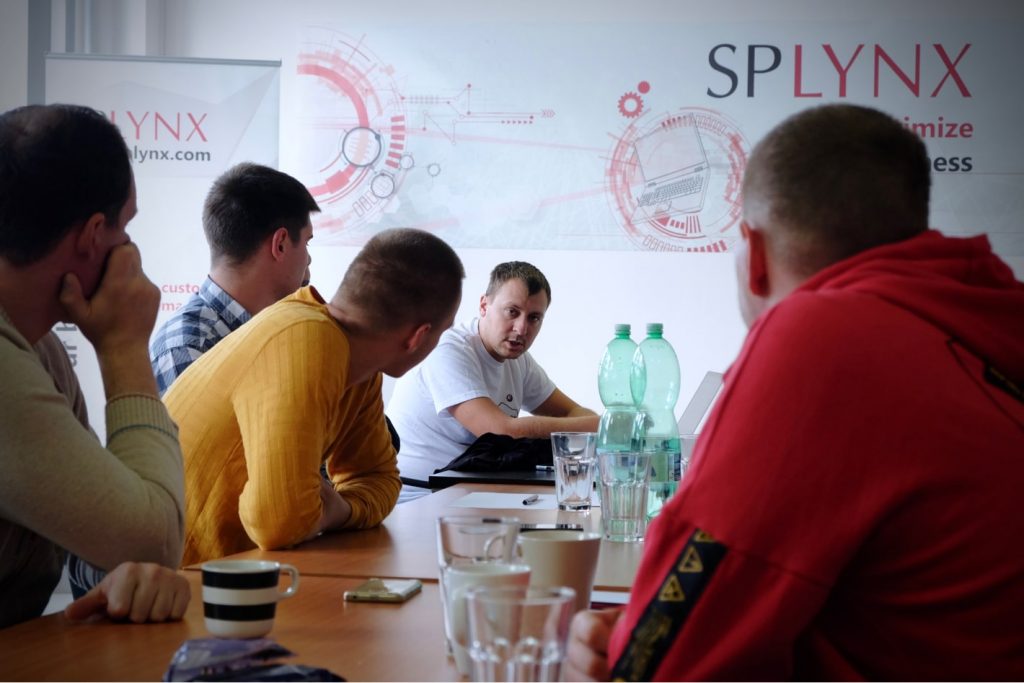 These 1.5 years together with my work in a South African provider gave us a much-needed understanding of our clients from the inside. When Splynx was launched, we had very few clients telling us that the platform is missing a lot of features. The majority of things were there. Of course with their basic functionality, but ready to be used by customers.
What were the first steps after the launch of the new business?
We launched Splynx officially in March 2016 by visiting a local conference of Internet Providers in Slovenia, Ljubljana. Some people knew us already because of the Mikrobill product and I remember how nervous I was during that conference. Fortunately, just a few people told us some bad words about the previous failure, but we managed to get our first 2-3 customers. Also, we invited our old Mikrobill customers to migrate and start using Splynx. Around 10 old customers were onboarded during the first two months.
The website was launched with the main claim that Splynx is a framework that can be customized for any Internet provider. We took every opportunity to onboard any new customer – developed some additional features, made customizations, etc. That was slowing us down quite a lot during the first year of existence.
What have you made to improve product development and reach new customers?
I was always afraid of taking loans or money from people in the early beginnings. That's why we invited our investing partner only after one year of existence when we saw that the product is in demand and the only thing we need is to scale. The main lesson that I've learned during the launch is that nobody cares about your previous failures, people do care about themselves and their needs, so there is no need to be afraid of making mistakes.
Since launch, what has worked to attract and retain customers?
I and my CTO were always focused on continuous improvements. I am not talking just about the product itself. Each department should perform every day a bit better than yesterday. I am in charge of Marketing, Sales, Deployment, and Support of our software to customer businesses. From my perspective, I always track the performance of each department and try to improve it a bit every time. And the most important is to hire people who will share this idea of improving, learning, and implementing new things with you.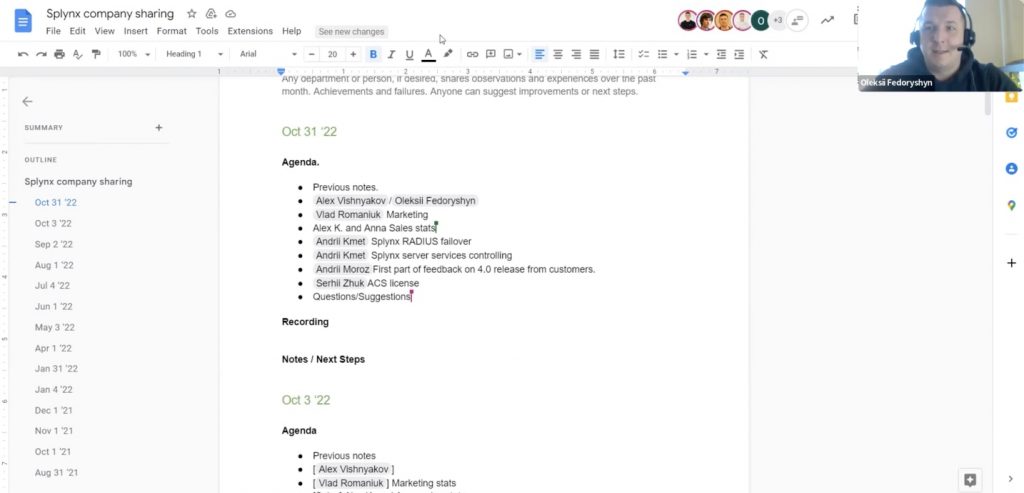 I think sometimes it is very good to not follow best practices if we talk about people and trust our internal feelings. I was running our marketing myself for a few years and was struggling to find a marketing manager who can help me. I read in many articles that for building great marketing you need to hire an experienced manager, so I tried one, a second, and a third without visible results…
Our current marketing manager Vlad came with no knowledge of our company, but was very motivated and wanted to learn new things. And I believed in him from the beginning. He started as the first-line support engineer, then I took him to assist me with marketing, and bought him a few expensive SAAS and online marketing courses. In the beginning, we were able to get 20-30 leads per month, and now we are at 150-250 leads per month under Vlad's supervision.
What did not work?
I'll tell you what doesn't work now – to completely fulfill all customer's requirements. We have a feature request website, where people can vote for new features that we analyze monthly. Unfortunately during the initial stage of the business, new companies tend to do everything customers are asking for, and this is slowing their growth a lot. After getting bigger we are able to afford to implement only the features that the majority of clients are expecting or some innovations that we think will be of great value to them.
How are you doing today and what are your plans?
We were hiring a lot during the last year, so our team grew from 30 to 50+ people in the company. We had to hire an HR and Finance manager to help us set up all the processes in the company correctly. We would like to be more active in the market of the United States and Canada. Our product was losing the competition so far because of a lack of several features and local support. That's changing now and we would like to get a part of the pie in these two markets during the next few years.
Through starting the business, have you learned anything particularly helpful or advantageous?
A few things I learned were:
If a person doesn't perform well from the beginning, it's always better to stop working with him/her during the probation period.
Need to work on the skill of firing people, as it is not an easy task.
Don't expect that customers will learn about your product themselves, the deployment process in our business is crucial. That's why one of the strongest players on our team are our deployment managers Chris and Serhii.
Be careful with partnerships – some potential partners and distributors are talking a lot but doing nothing, which is just a waste of your time.
What platforms/tools are used to manage your businesses?
Jira/bitbucket for development
Hurma.work for HR management
Miro for prototyping and many other things
Splynx for own billing, payment collections, ticketing, CRM, etc
Serpstat for SEO
ClickUp for marketing task management
Xero for accounting
What have been the most influential books, podcasts, or other resources?
Alex Yanovsky – business coach and speaker. He has a large business built from scratch and shares his approaches and ideas. He has his business training programs for new entrepreneurs, which helped us to improve management skills and general business thinking. He was inspired and uses the ideas of many famous speakers such as Brian Tracy, Tony Robinson, and others. Steven Covey's books helped me a lot at the beginning of my career. My partner who is a silent investor – older than we are with extensive experience in the IT business, always gives us valuable advice.
Are you looking for certain positions right now?
Yes, we need one or two support engineers in the United States and Australia or countries that are in the same time zones. All our offices are located in the Central European time zone and one of our goals for the next year is to provide 24/5 support to our customers. We are looking for motivated people, who will help us expand in these markets. If you are interested, please send an email with your CV to hr@splynx.com.