The challenge
Their primary challenge was their limited control over the system from their "parent" company so all of the background ticketing work was done by them under a NOC system. It was very clunky software in the sense of the CRM side of it from a lead's perspective, and then being able to turn leads into customers was quite inconvenient.
Since the "parent" company they worked with ended their partnership suddenly over a weekend, CRISP Wireless had to quickly find a new solution. When the changeover occurred Splynx was their first choice to assist them in running the background operations. It was through one of their associates that they were directed toward our system who said, "Look, this is a great program. I'll set it up." And he did it in a couple of days.
It was advised to us by one of the network engineers we used. He said: "This is the guys you want to use.". And realistically, we haven't looked back since. It's a fantastic system.
The solution
They switched to Splynx back in 2018 and the deployment process went smoothly. Over a weekend spent reading the documentation and going through the required steps, they made it work. The ability to go and read what they needed to know and teach themselves was of great use to the CRISP Wireless team.
I've found the information is really good, and the documentation that we can access to actually read is very good. I like pictures. So, it's actually good to see when they show you a screen, "This is what this is, and this is what all the bits of the screen mean." So, it's actually very easy to follow the flow and understand how things work.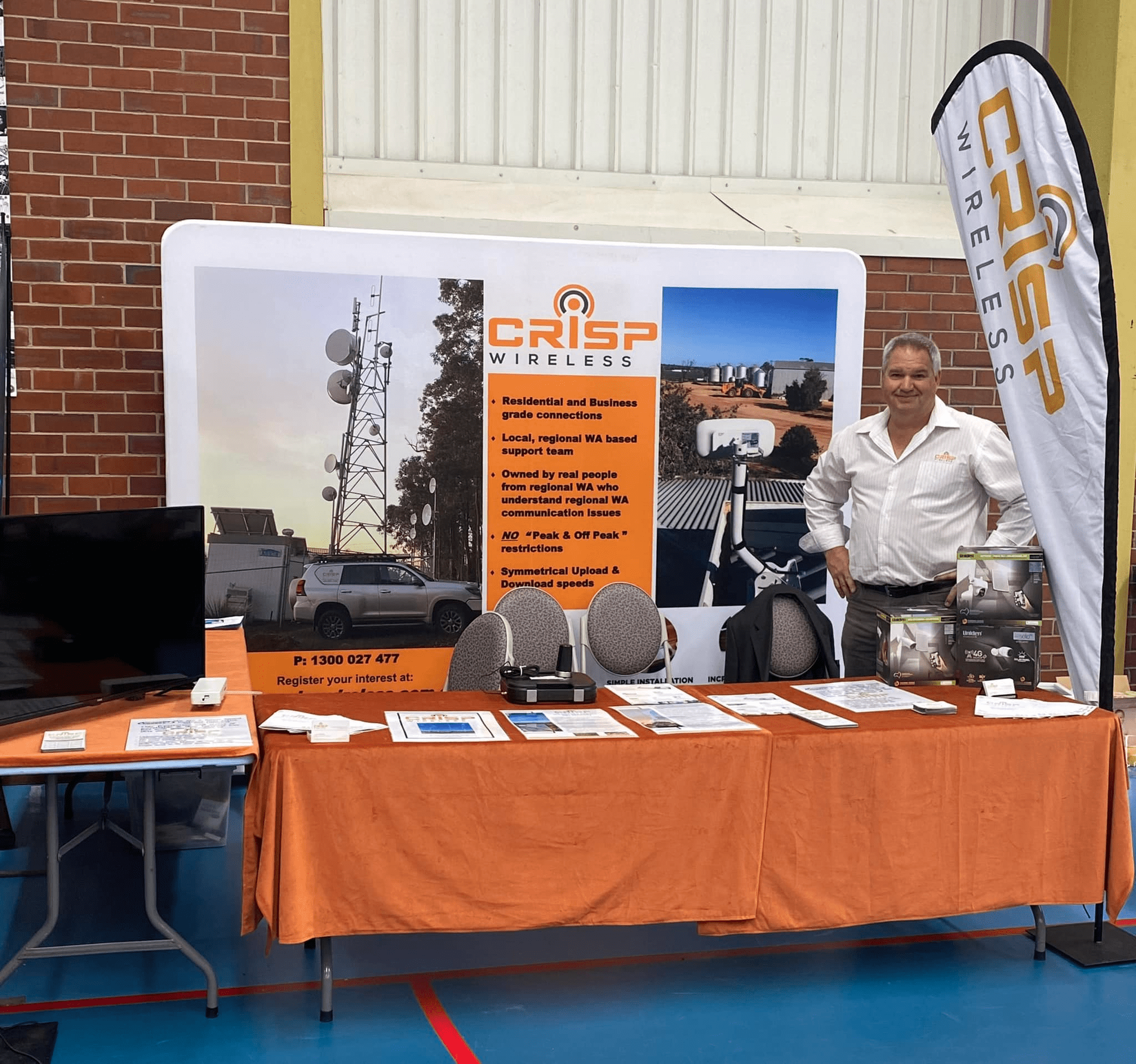 Still being a small team of only 2 or 3 individuals, they immediately gained a solid CRM system they could be working through as well as managing their operations. CRISP Wireless seamlessly transitions leads into customers using Splynx's custom module. This shift has reduced manual effort and the risk of errors, making the process smoother than ever before.
Still in the early stages of exploring our ticketing system, CRISP Wireless acknowledges its potential to streamline their internal workflow. They are beginning to witness the benefits of better ticket management. Another noteworthy improvement is their increased utilization of Splynx's task management and scheduling features. This has led to a boost in overall productivity as tasks are assigned and tracked efficiently.
All of a sudden, it's a lot more automation. It's making our systems run a lot better.
As of now CRISP Wireless team has grown from 2 members when they deployed Splynx to 9 full-time employees. They are using our platform on a daily basis for sales operations, as well as support processes. Field engineers are using it from a scheduling perspective to manage jobs they've got coming up. CRISP Wireless set up automatic sync of customers, invoices, and payments with Xero accounting integration. That saves a massive amount of time since everything is done all at once with one push of a button.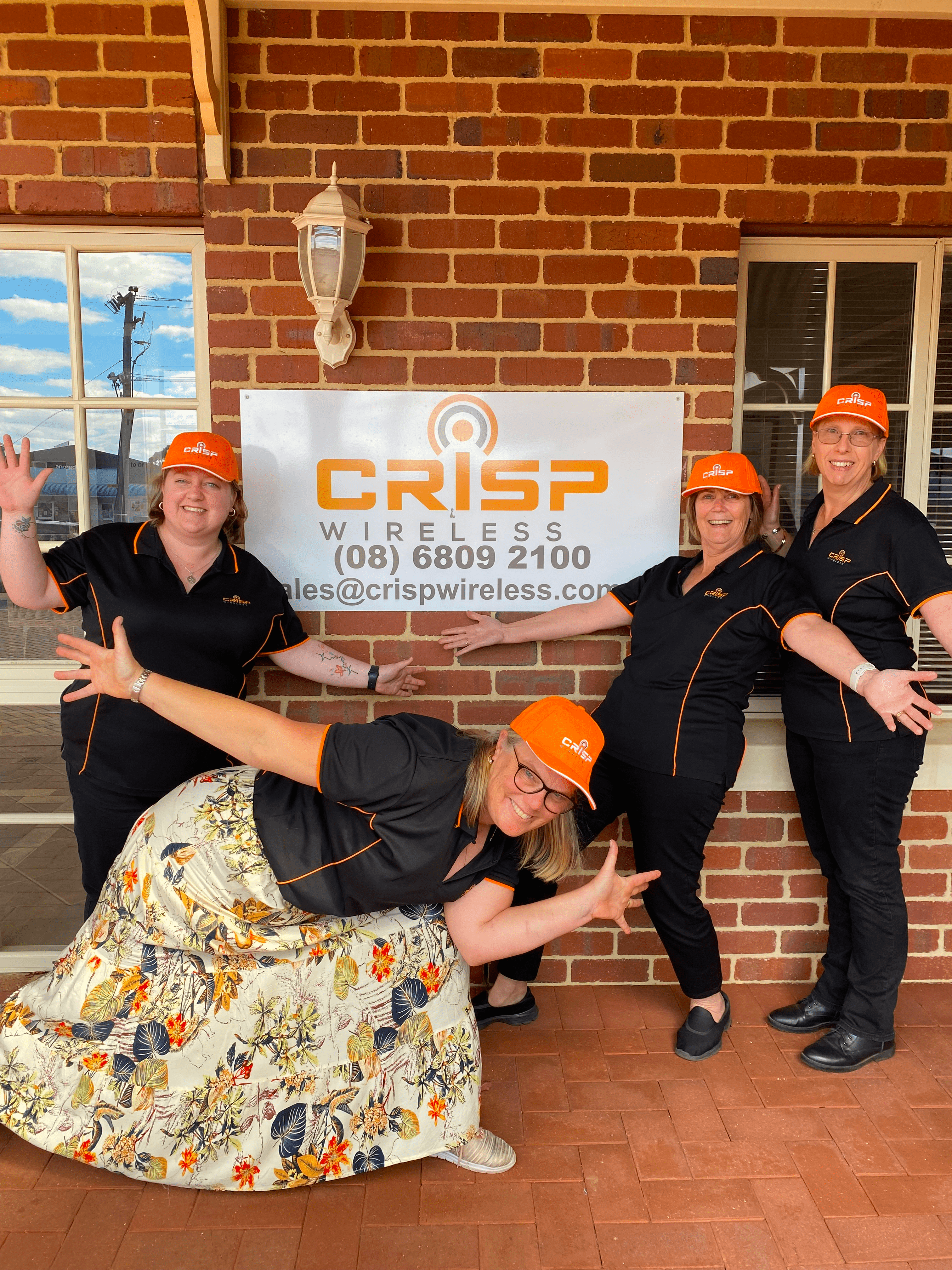 It's hard to quantify for me, but I do know that I'm getting more work done with the office staff where they were before doing these processes.
Device remote management with TR-069
CRISP Wireless has experienced the true power of Splynx ACS and remote management capabilities. The ability to effortlessly check the status of CPEs, change passwords, monitor Wi-Fi connectivity, and diagnose issues has been nothing short of transformative. No longer do they need to immediately contact technicians when customers report issues. Instead, their support team can log in and see what's wrong, troubleshoot, and resolve common problems before escalating them further. This not only saves valuable time but also enhances the customer support experience by resolving issues more efficiently and swiftly.
Billing management
The new challenge for them was to learn all of the ins and outs of the telecommunication industry whilst learning Splynx. Since they were also using an independent accounting system plus a direct debit system. As the business rapidly grew and CRISP Wireless connected more and more customers, this multi-platform structure became unworkable due to the programs needing information duplicated and triplicated allowing for human error in multiple data entries.
Thus, in early 2023 they fully integrated Splynx financing which alleviated the possibility of human error by simplifying the process to a single entry that read across all areas. The actual process of moving across to this automated system took some time for all staff members but the short-term pain was certainly worth it for the long-term gain. The work hours saved from that module have been astounding and freed up the staff to focus on other important aspects of the business.
Initially, their system operated on a monthly billing cycle, with invoices issued at the month's end and payment expected the following month. However, with the Splynx finance module, the billing was no longer tied to the calendar. Instead, it was aligned with the installation of services. The moment a customer's service was up and running, that very day became their anniversary date. This not only simplified the billing process but also brought about substantial cost reductions.
And we knew there'd be issues to deal with, but I think we've got a very good system now that the support guys have been fantastic in we can click an e-mail off, and we get a response that afternoon to say, "This tickbox isn't ticked right," or, "This setting is not right." And we can change it, and we can move on. But it's just that alone has saved about three different inputs into three different programs the same information, and that to me takes out the human error.
Splynx support
CRISP Wireless received great support from our professional team, who made it easy for them to ask questions and get quick answers. What's even better is that their team is learning together with our support agents who always explain how things work. This means our clients can understand and take care of their system better without the need to rely on Splynx support for everything.
They're actually teaching us and keeping us about to do it again or understanding how the system works, how the flow works. So that when something else might be slightly different, you know that's how that works, maybe this works the same way, and it just makes you as customers better equipped to actually use it.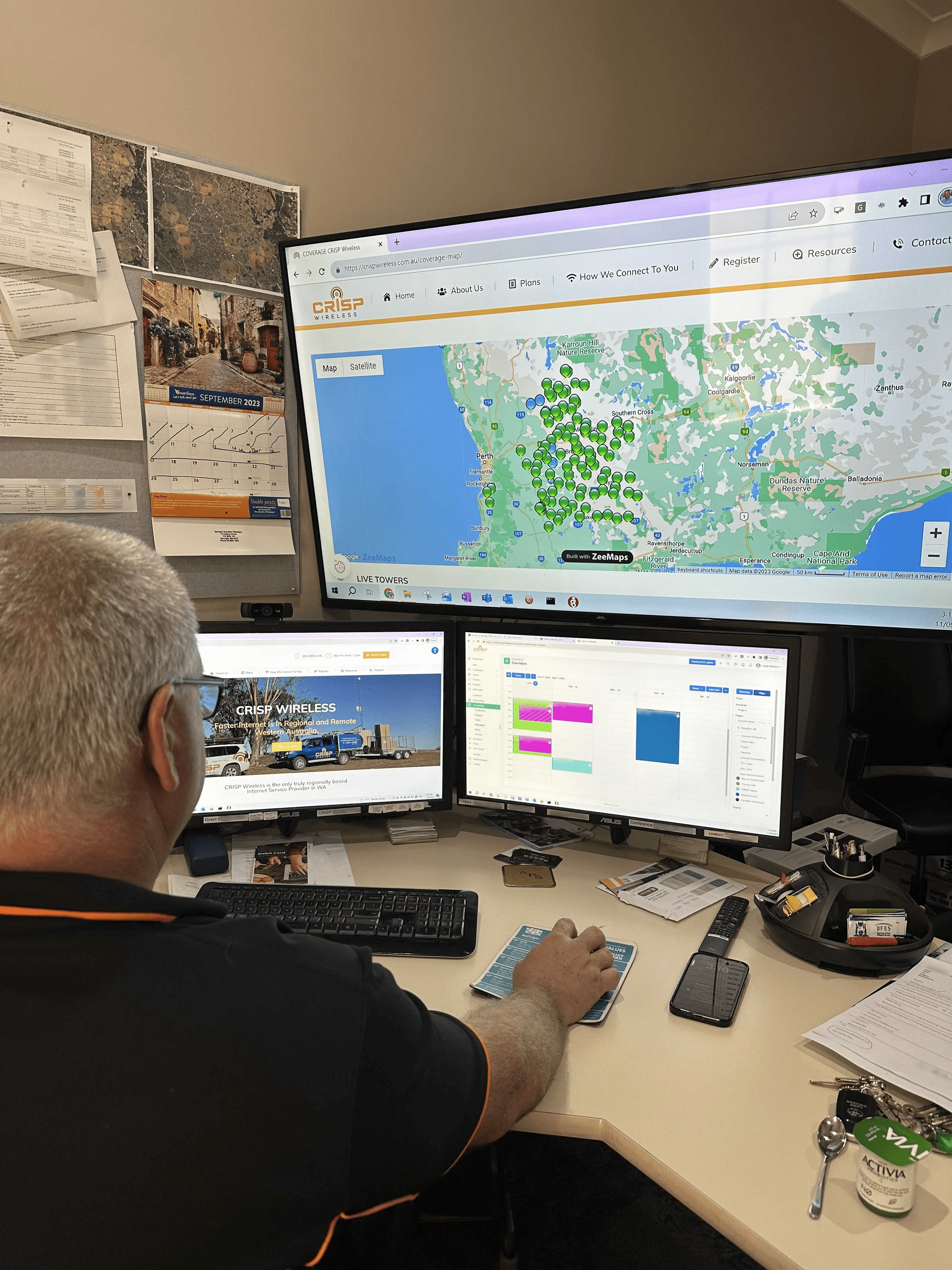 The results
With the automated finance system now streamlining the workflow, the CRISP Wireless team can concentrate on other work tasks with the knowledge that Splynx has everything running smoothly in the background.
The high level of support received from our professional team during the changeover has been the next level for them, especially since the time difference had no effect during the process.
More and more customers are using their portal for support tickets rather than calling as the first point of contact.
A solid platform for future growth that runs far smoother than it would have been prior to implementing Splynx.
We understand Splynx enough now that I just can't see a lot of point in moving.